December 7, 2018 - 2:26am
Can you help me with my sourdough taste?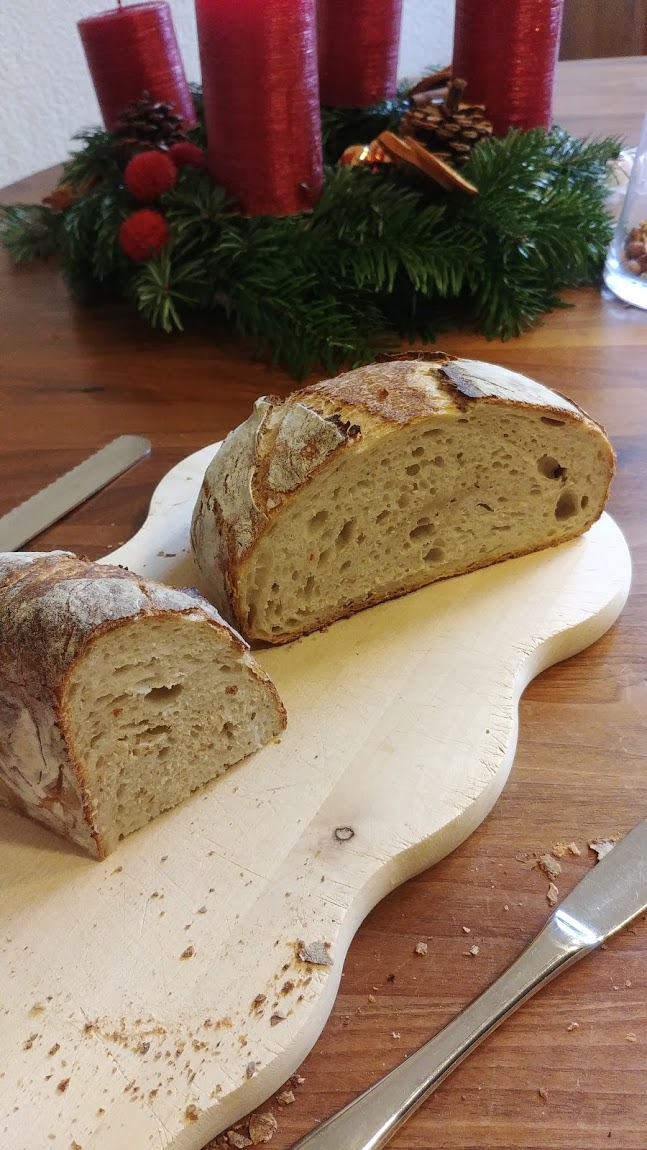 This is a picture of one of my recent sourdough loaves. I like how they turn out in general, it's good enough for me - except for the most important thing: the taste.
I just cannot get rid of a certain bad smell... it's not super bad but... it completely ruins the loaf. It's not very apparent, but it's there. It's a very very light smell that, after a few bites, tells your body this just isnt right! Stop eating. Basically, the loaf does not have that awesome fresh bread smell, but rather it smells like it went bad somehow.
The smell manifests itself in the starter before baking as well (well, no surprise right). It just seems to me that in the first 4h of the dough's live, it's ok, but it's the next 4h of final rising/proofing that things turn south.
So this the starter I'm baking with:
100% white flour / all purpose flour
80% hydration
Feeding 1:1
Feed 4-5h hours before use (it triples in size)
Room temp 21-23°C (70-73° F)
Has a mild to slight vinegary taste. I try to eliminate the vinegary taste, so it usually smells a bit like yoghurt? or just dairy type of smell.
And for my bread dough:
82% white flour / all purpose flour
18% rye
68% hydration (in total, considering the starter)
2% salt
6-8h of total bulk and proofing time
I always use cold/room temp water as it comes out of the tap.
I also tried baking with a sourdough that has a strong acetic acidic smell, hoping it would kill off other bacteria. But man, that thing tasted even worse, like i replaced water for vinegar. You couldn't eat it fresh out of the oven because the steaming of warm vinegar was unbearable when it crept into your nostrils.
So do you have any tips for me? My starter is months old at this time, in that time went through all these smells: White wine, vinegar, yoghurt/milk, mustardy, nail polish remover.
But just not enough to completely eliminiate that bad, underlying smell. Do you have any idea what I can do? 
Any help is greatly appreciated.