November 20, 2018 - 7:29pm
Sonora Sourdough Loaf Underproofed?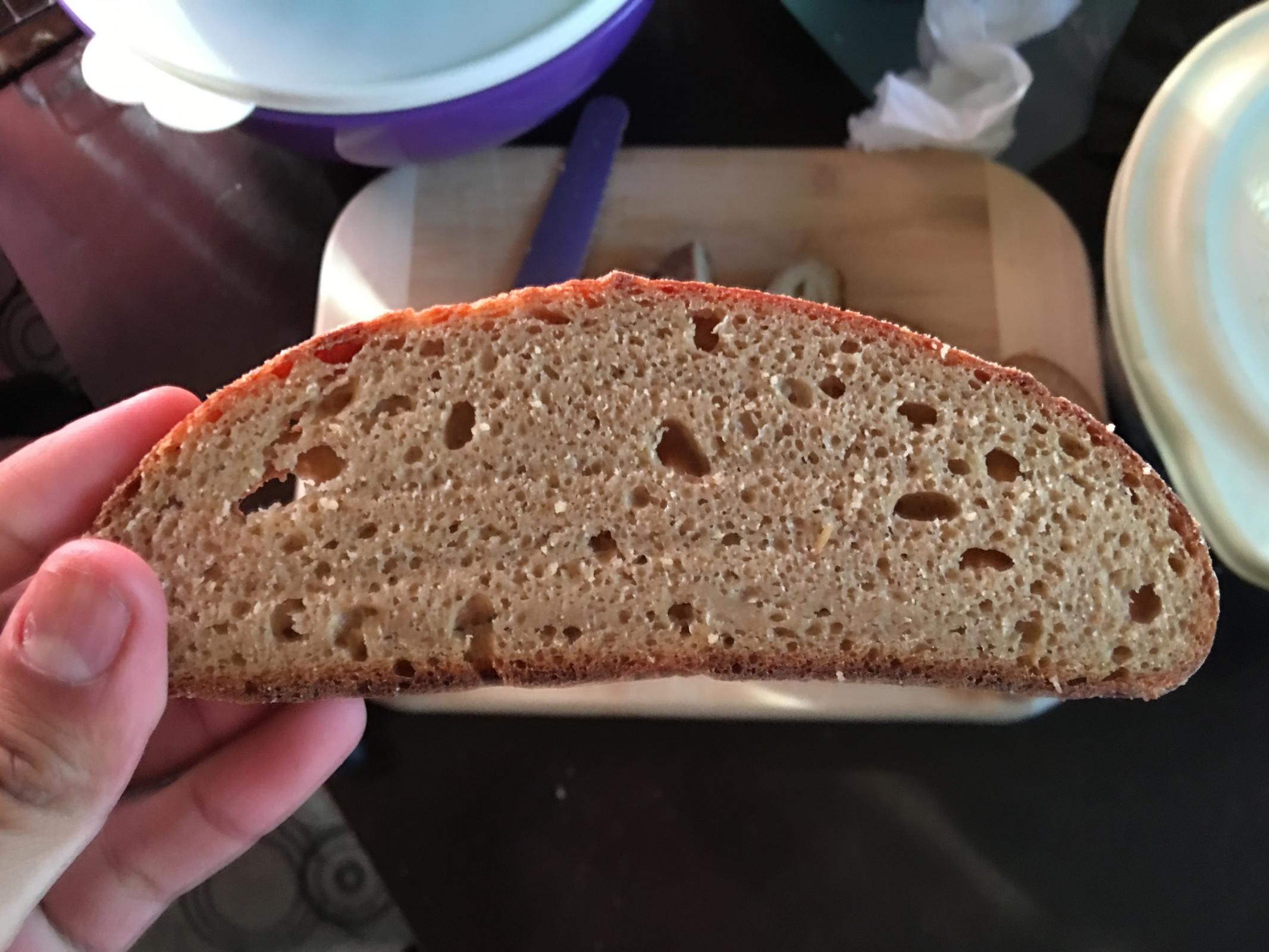 Hello everyone! 
Here is my attempt at a 100% Sonora Wheat loaf using a local Sonora grain which clocks at around 15.75% protein!
I did a cold extended autolyse and a cold bulk fermentation and a cold final proof.
100% Sonora Wheat
90% Hydration
20% Sourdough Starter @100% Hydration
2.3% Salt
I baked it in a preheated combo cooker at 500F and then once I popped the loaf in I turned it down to 450F then after removing the lid turned it down to 425F.
How does my crumb look is it over proofed or under proofed I feel that something was not right with it as there was a decent size whole throughout the entire loaf in a corner of it
Cheers!