November 14, 2018 - 2:12am
Moist/dense crumb and massive airpockets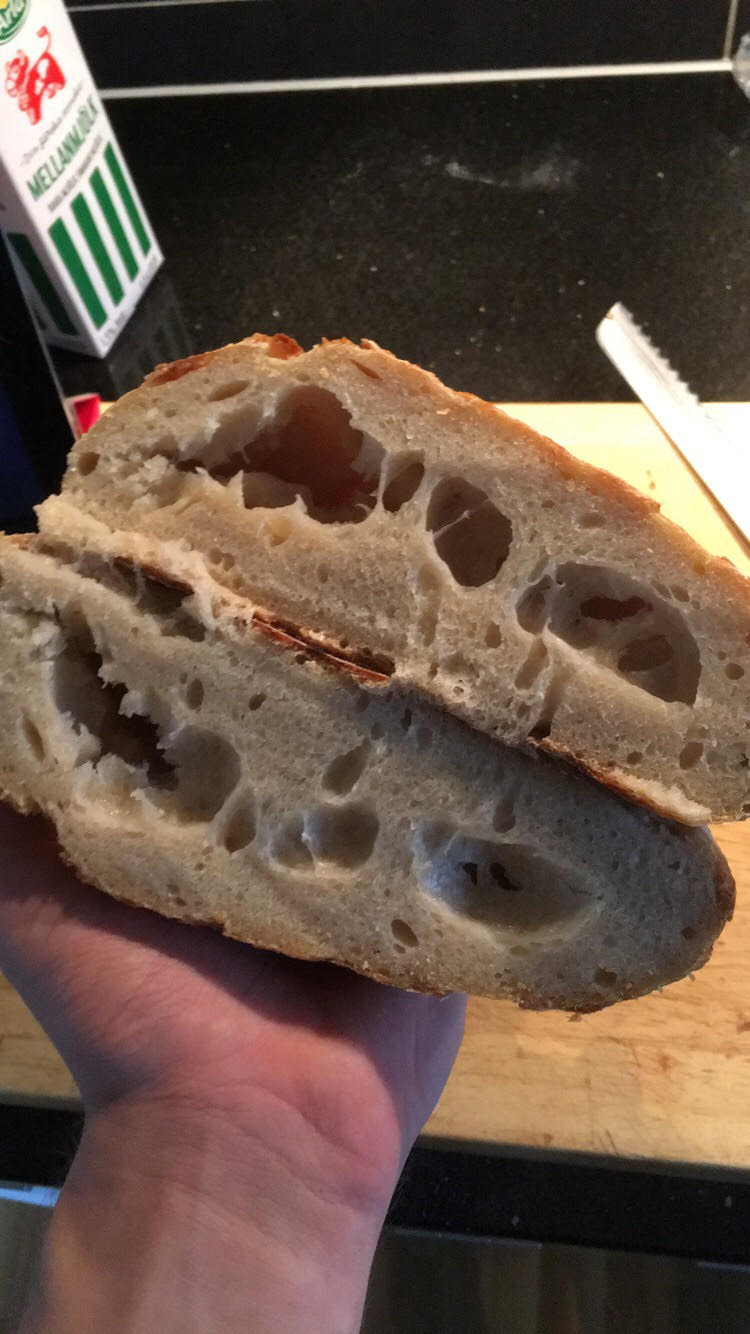 Hey there. I recently started baking with sourdough and I haven't gotten a hang of it yet. As you can see the crumb is very dense, moist and there are massive holes. I did this:
420 grams bread flour, 100%
315 grams water, 75%
84 grams starter (passed the float test), 20%
8.4 grams of starter, 2%
10.00 Mixed flour, 305 g water and starter, autolyse
10.30 Salt + 10g water
11.00 Fold 1
11.30 Fold 2
12.00 Fold 3
12.30 Fold 4
13.00 Fold 5
13:30 Fold 6
14.00 Pre-shape 
14.30 Shaping (probably should've degassed it better judging by the massive airpockets)
15.00 Fridge
Retarded it for 16 hours, took it out for 1 hour before baking in a dutch over at 240 degrees (lowered to 220 when it went in). 20 minutes with lid, 25 minutes without. Waited an hour before cutting into the bread. 
Clearly I've messed up the shaping with not degassing properly, but the loaf is so dense overall, I dont really know what I did wrong. I appreciate any responses to this as I am very passionate about learning how to make the perfect loaf. Thank you very much.