November 13, 2018 - 2:13pm
I gave this recipe a try a couple days ago: https://www.weekendbakery.com/posts/our-version-of-tartine-style-bread/
Followed it almost exactly, except I replaced he WW flour with a mixture of rye and spelt, b/c my family prefers the flavor... and I got derailed by a minor family emergency in what should have been the last half hour of the final proof and it ended up the last two hours of he final proof instead. So I'm pretty sure the results I ended up with are the result of being overproofed, but I wanted to ask here in case someone with more experience can point to any other possible error. 
Basically, the loaves clearly started to get a good oven spring while steaming under a lid, based on the way the scores opened up, but then look to have partially collapsed and spread out instead before the lid came off.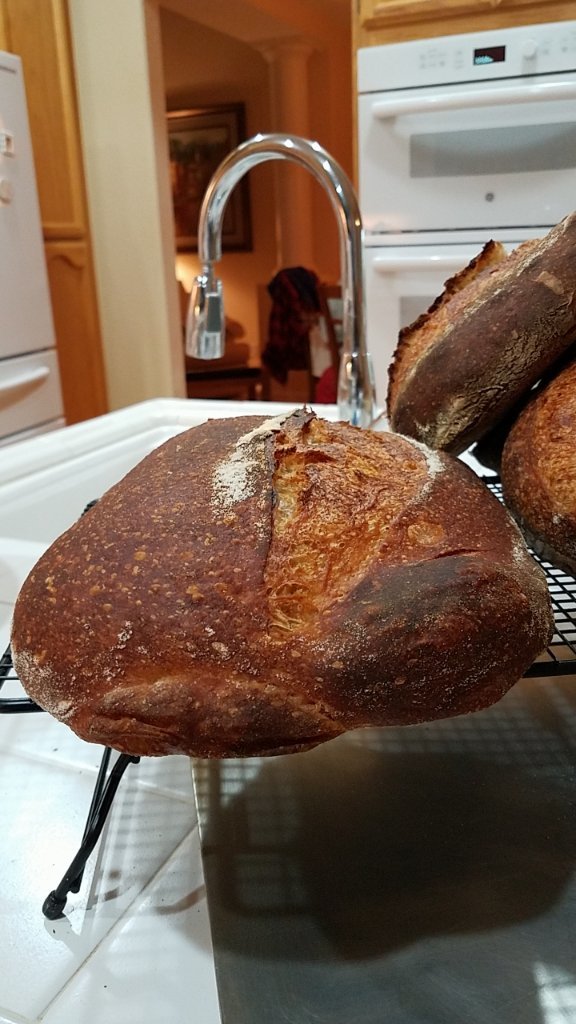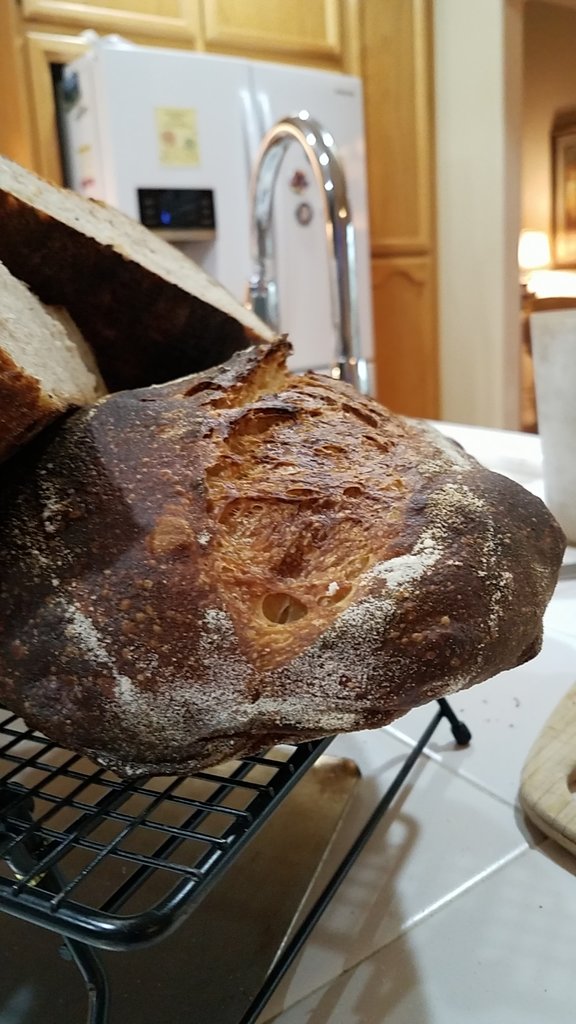 I'm still remarkably happy with the crumb, even the denser spots are very tender and it's disappearing like crazy. 
Does this look to be an overproofing issue or possibly some other aspect of my dough handling is my only big question. I'm proooobably going to try the recipe again tomorrow, either that or Maurizio's 'best sourdough recipe' and just want to make sure I have some idea what to be paying attention to going forward. 
Thanks all!
Jay