November 7, 2018 - 7:36am
First SD with Mostly Refined Flour: Pane Tipo Altamura
Ok…this is not 100% Semola di grano duro since there is 4.76% whole rye/whole wheat flour in the starter. Though I think it is close enough, no?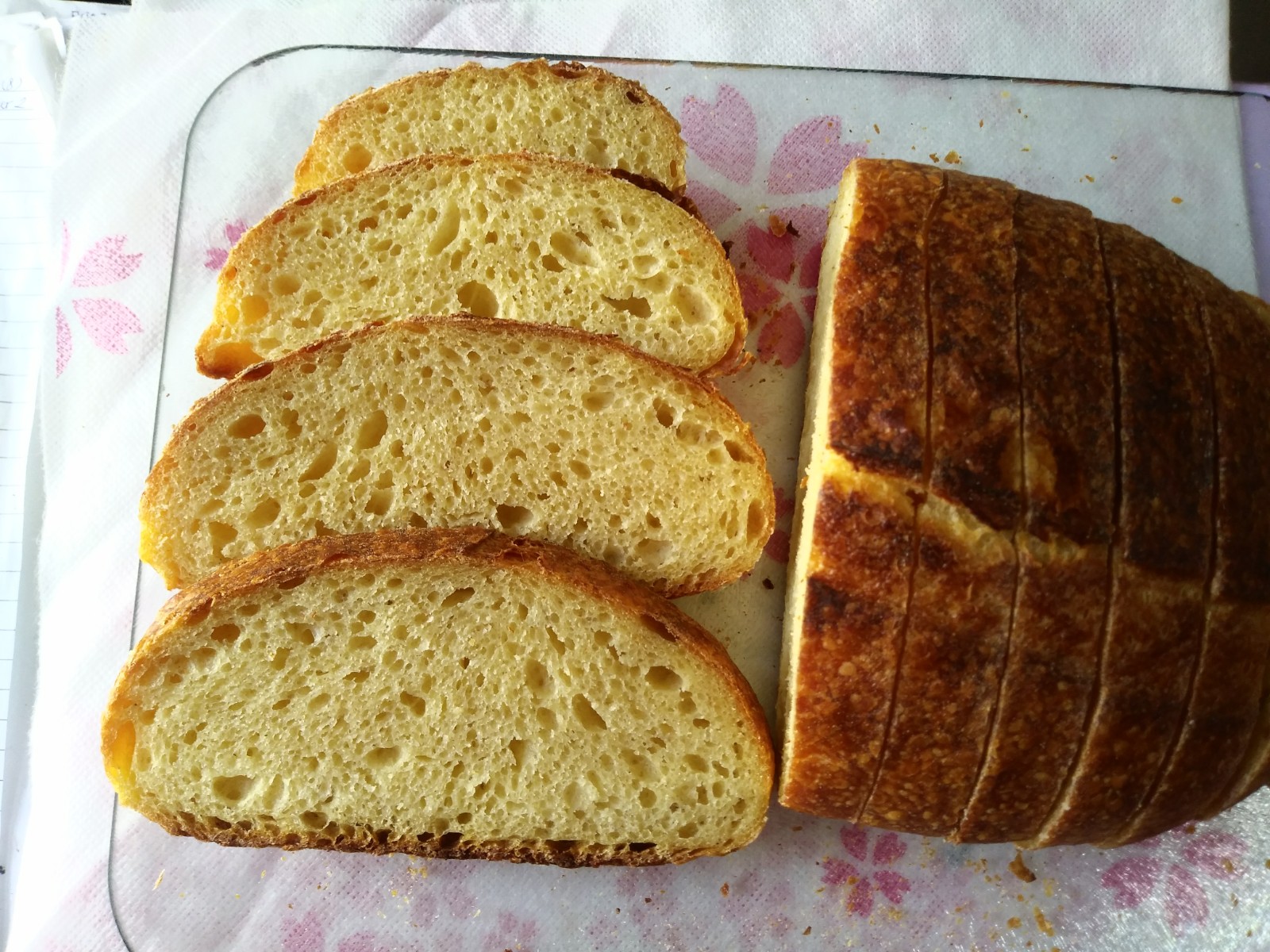 Pane Tipo Altamura
Dough flour:
300g     100%       Semola di grano duro (re-milled semolina)
For leaven:
30g       10%       Starter (mine is half whole rye half whole wheat)
30g       10%       Semola di grano duro from dough flour
30g       10%       Water
For dough:
270g       90%        Semola di grano duro from dough flour
206g     68.7%       Water
90g         30%        Leaven
5g         1.67%       Salt
__________
315g      100%       Total flour
251g     79.7%       Total hydration
Combine all leaven ingredients and let sit until doubled, around 3 hours.
Roughly combine the flour and water under dough ingredients, autolyze for 1 hour. Knead in the salt and starter, let the dough rest for 15 minutes. Construct a set of stretch and fold at the 30 and 60 minutes marks. Ferment for 1.5 hours longer.
Preshape the dough then let it rest for 15 minutes. Shape the dough and put in into a banneton. Retard for 8 hours.
Remove the dough from the fridge to warm up for 30 minutes. Preheat the oven at 250°C/482°F.
Score and spritz the dough then bake at 250°C/482°F with steam for 15 minutes then without steam for 20 minutes more or until the internal temperature reaches a minimum of 203°F. Let cool for at least 2 hours before slicing.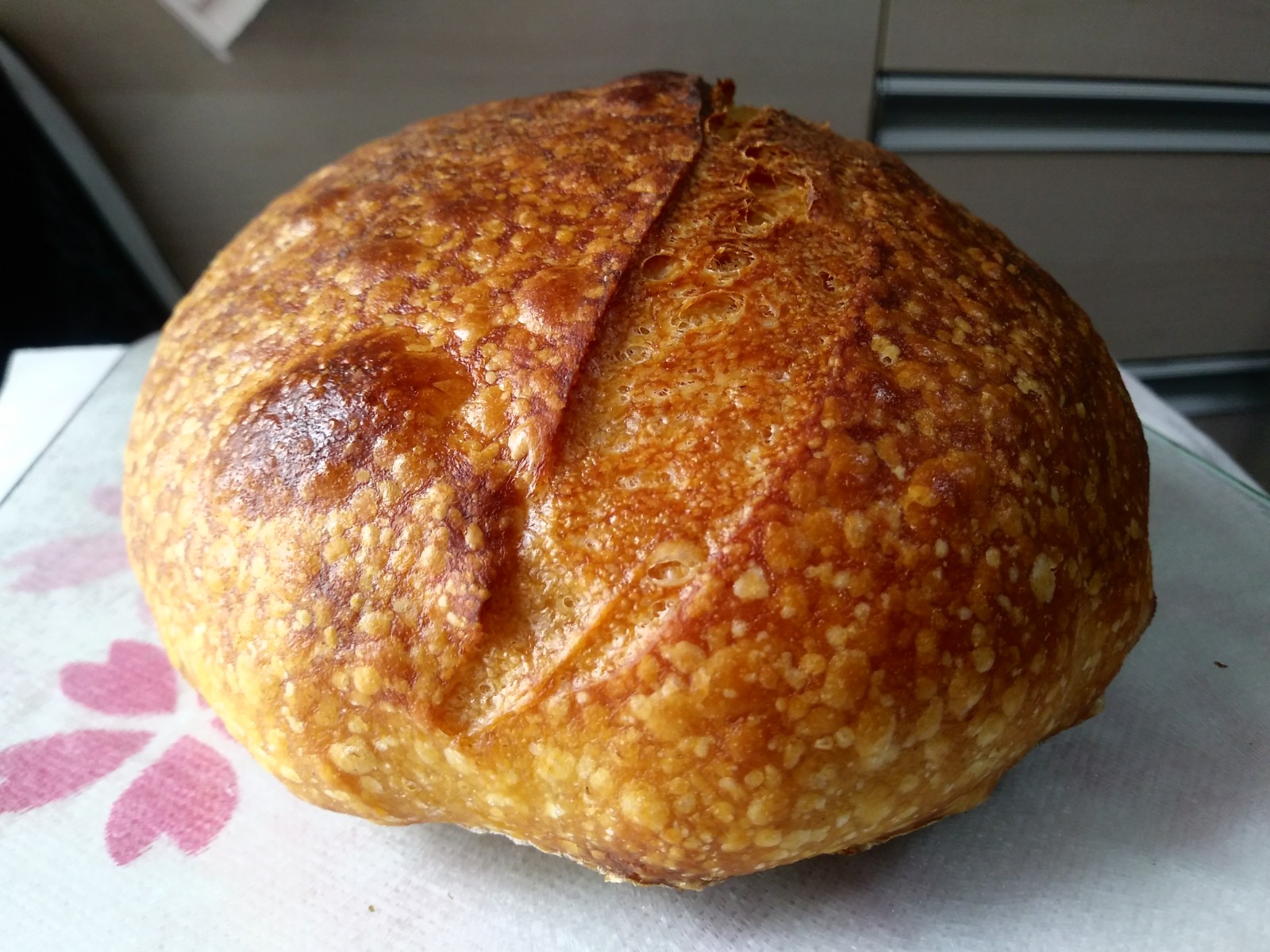 This bake was inspired by quite a few bakers (David, Breadsong and Brad). Tom introduced Pane Tipo Altamura to me as he brought it up in our conversation. I was curious about the taste of 100% durum bread and was intrigued by its golden crumb so I gave it a try.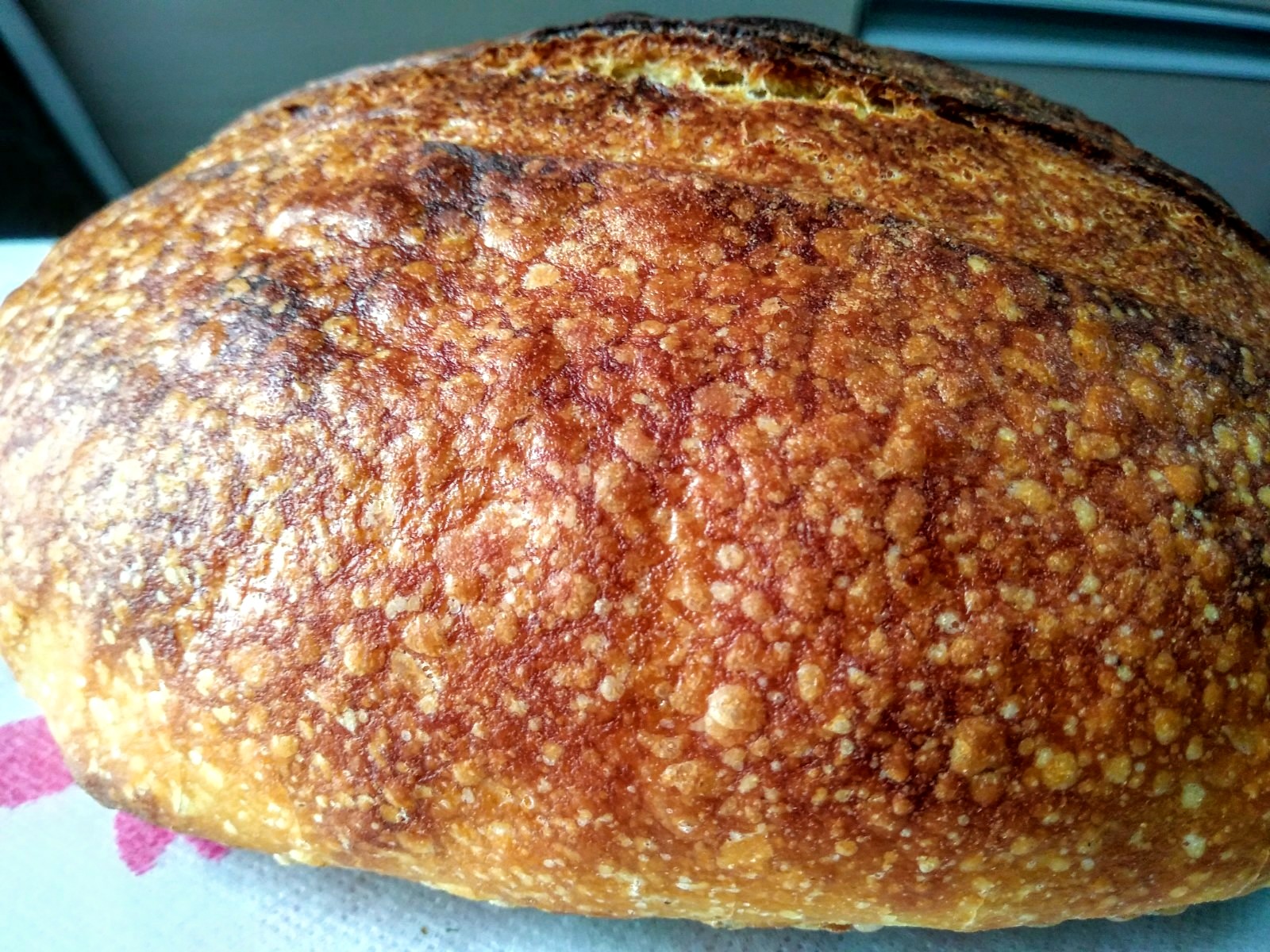 I have likely over-proofed the dough so the scoring doesn't really show. However, the crust developed quite a lot of blisters, which is pretty shocking to me. It makes me shiver after staring at them for too long…not that I am complaining.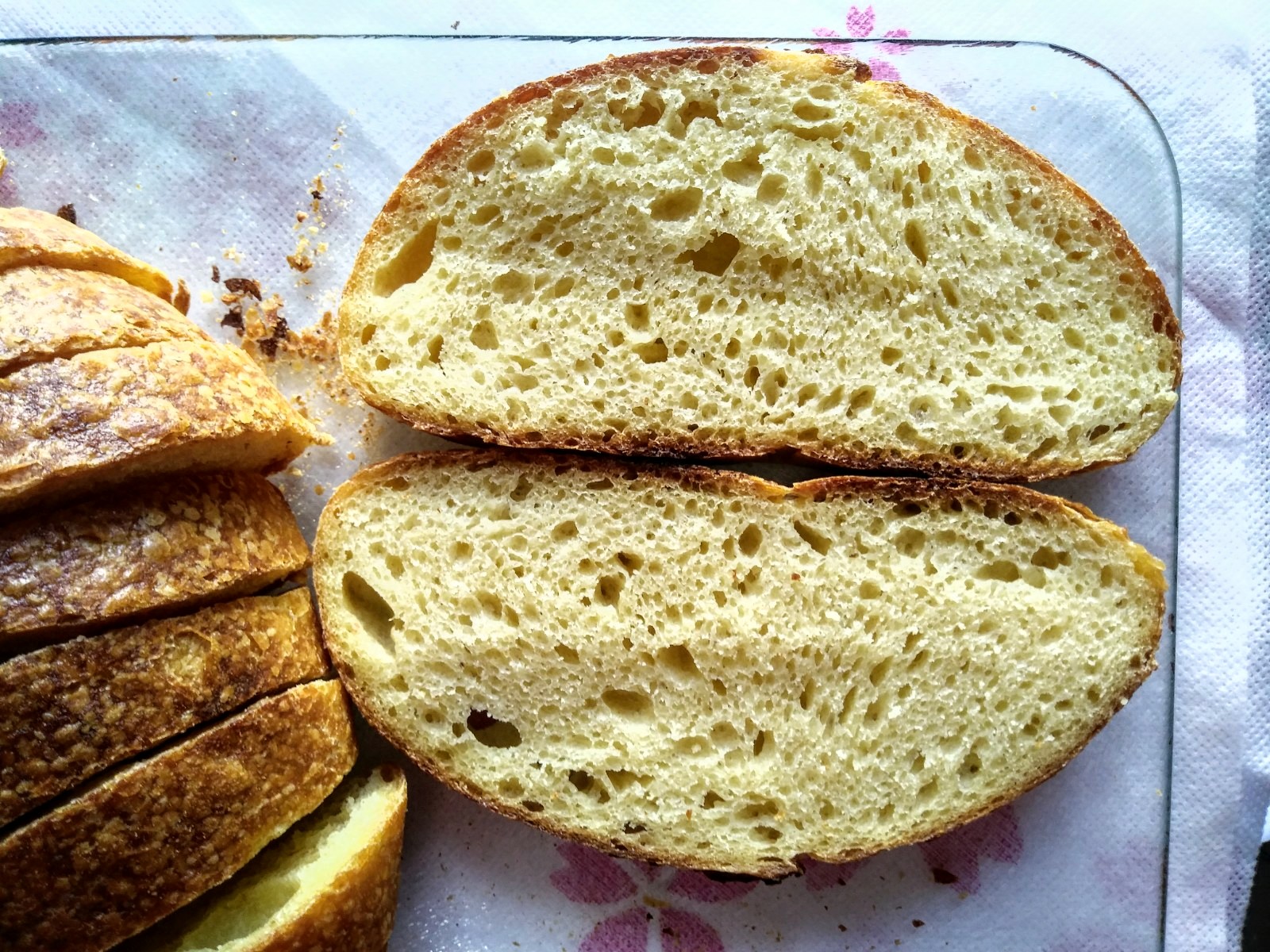 The dough felt quite stiff so the crumb isn't too open as I have expected. The bread has a bit of chew despite its moistness. It is subtly sweet with very little sourness.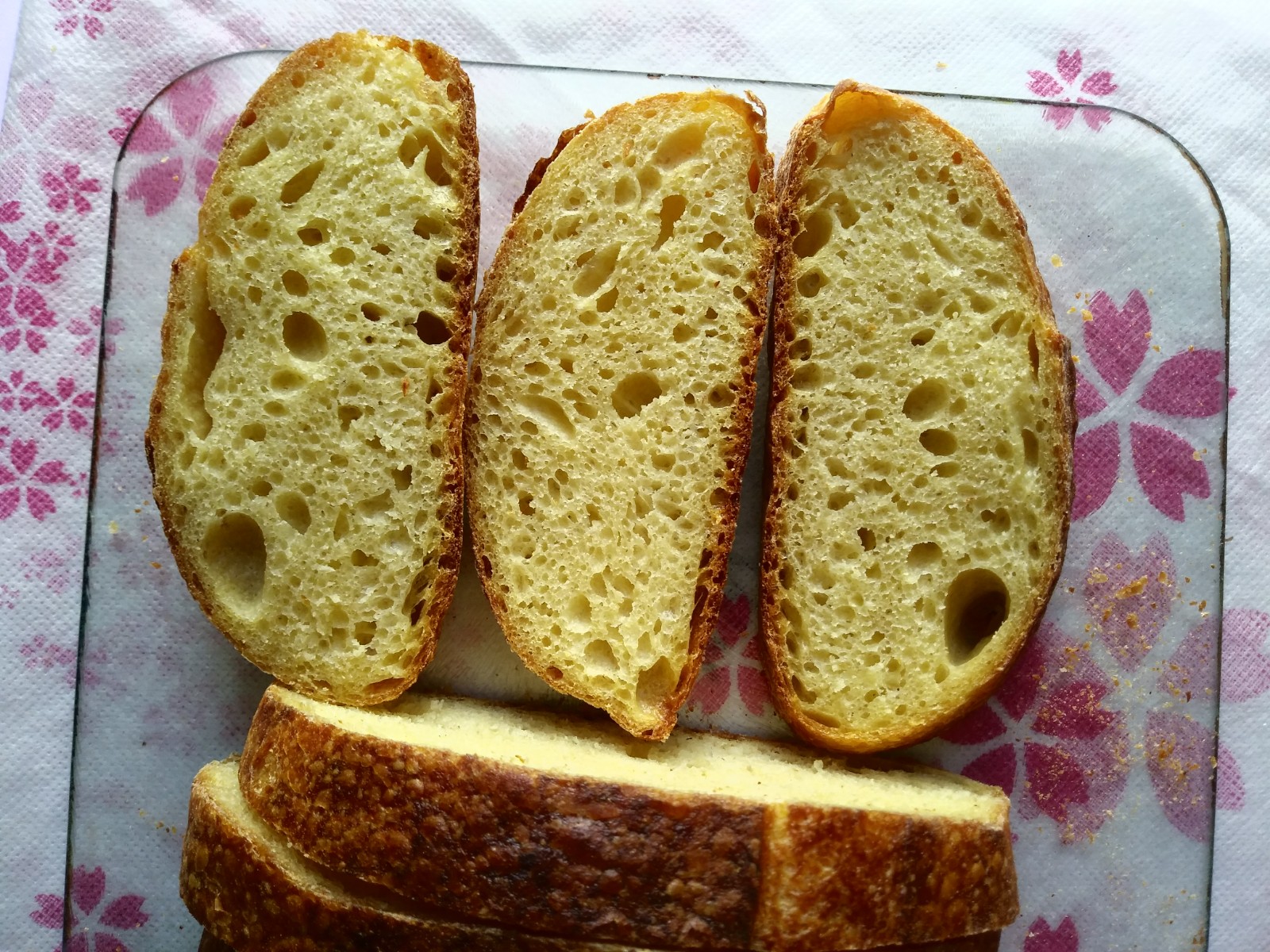 Have a bright week!