October 19, 2018 - 5:21am
This is not a sourdough starter...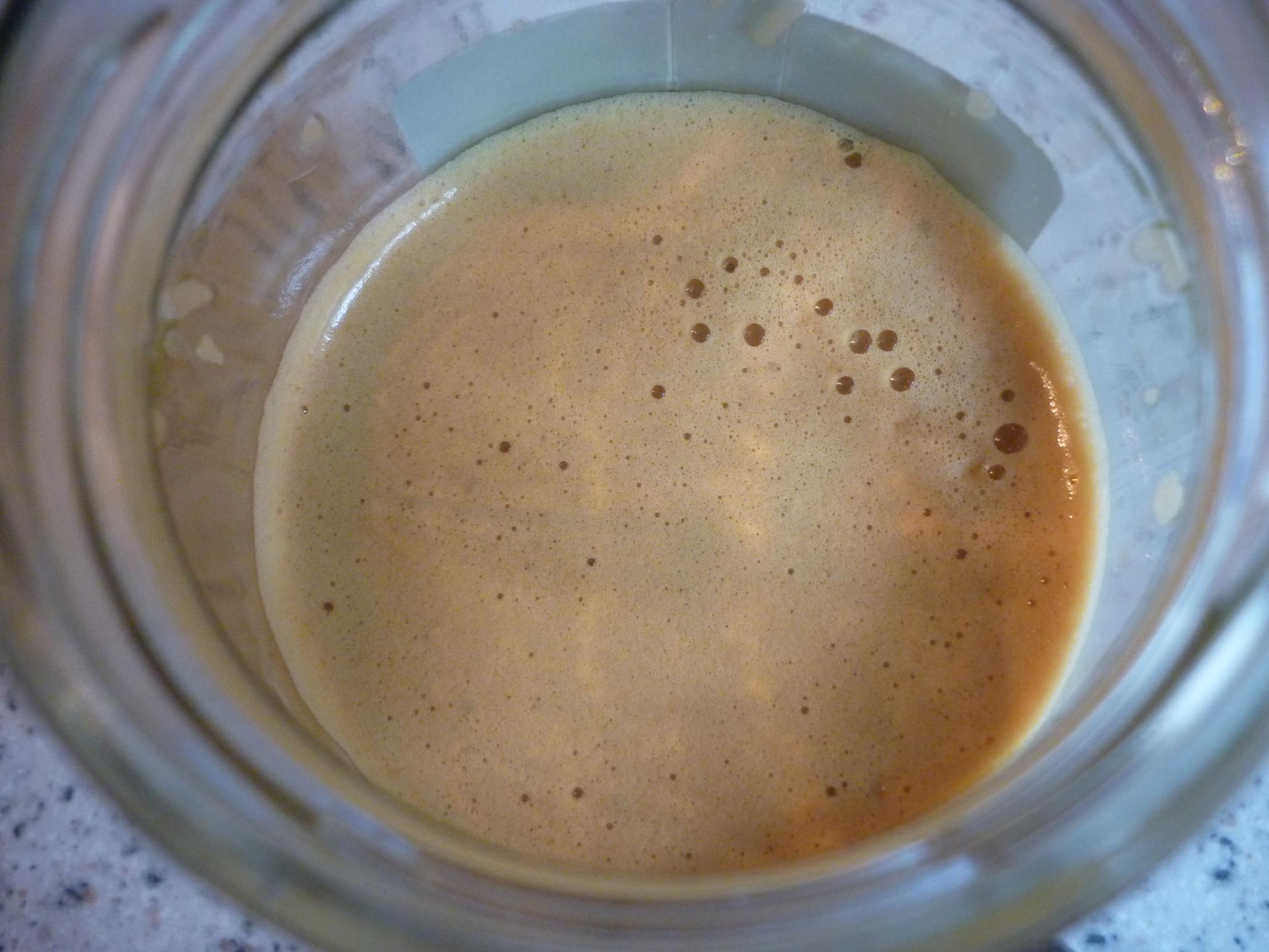 I must be barmy!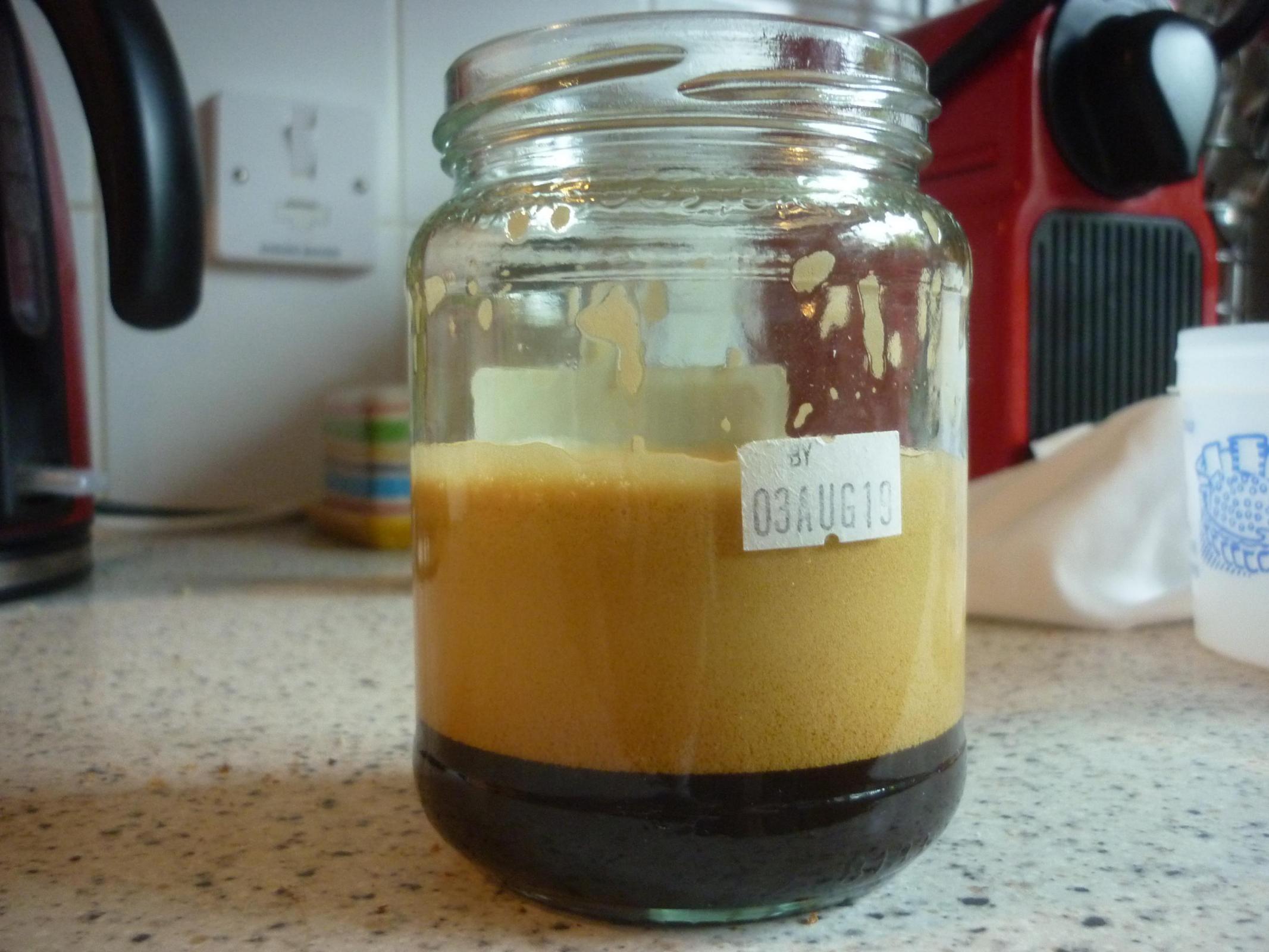 Spontaneously fermented malt extract.
An unwashed jar that previously contained unpasteurised honey was filled with malt extract syrup produced from English barley (Hordeum. vulgare) and carbonated water at a 1:1.5 ratio by weight. One leaf of bay (Laurus. nobilis) and one leaf of basil (Ocimum. basilicum) were added as an additional source of naturally occurring microorganisms. The malt solution was held outside exposed to the environment kept in a limited aerobic condition whereby the jar was covered with a fine cloth to prevent the entry of unwanted insects. After two days the jar was transferred to a temperature controlled fridge set at 12 degrees Celsius (°C). The solution was subjected to vigorous shaking at various intervals to encourage oxygen uptake by the developing yeasts.
After 7 days at 12°C the resulting foam (barm) that occurs atop of the malt solution after shaking was harvested...