October 17, 2018 - 4:47am
Semolina, emmer, WW and white loaf inspired by Rich's 1-2-3 from RWC
I was inspired by the flour combination and the beautiful loaves that Rich aka rgreenberg2000 made for the 123 community bake.
A friend also reminded me of Kirsten's aka https://www.instagram.com/fullproofbaking/?hl=en method which she uses including lamination of the dough as well really pushing the bulk at lower temps 73Fish with a limited amount of folds.
She also then skips pre-shape and goes straight to final shaping.
I did not have any rye so used Emmer flour instead...
750g Strong White organic Marriages
50g Emmer (bag from my trip to Germany)
100g Caputo Semolina/Durum (from my trip to London and from Lina's Store as per Abe's tip!)
100g WW Organic Marriagse
800g water
200g leaven 100 hydration (90% strong White and 10% light rye) 
20g salt
Long 5 hours AL without salt whilst waiting for the leaven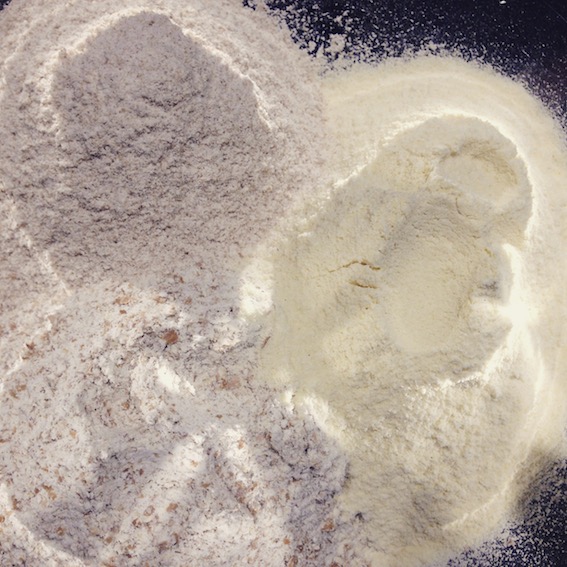 Mixed levain first and waited 30 min to add salt and used only Rubaud as after long AL the dough developed gluten nicely already.
1 S & F 30 min after adding salt
Lamination 1.5 min after salt
Then folds 60 min and 120 min after lamination and then left the dough alone for 1.5 hours...and by then it had doubled and was soo proofy...
Dough after lamination...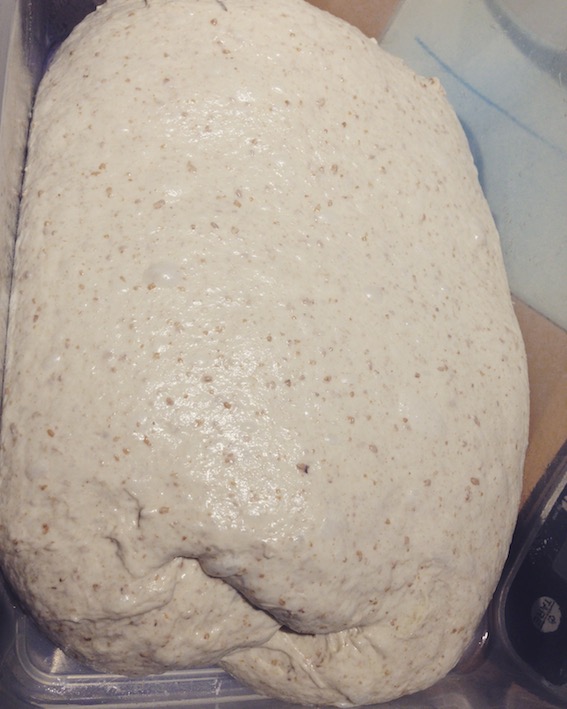 Dough before turning out on surface for shaping..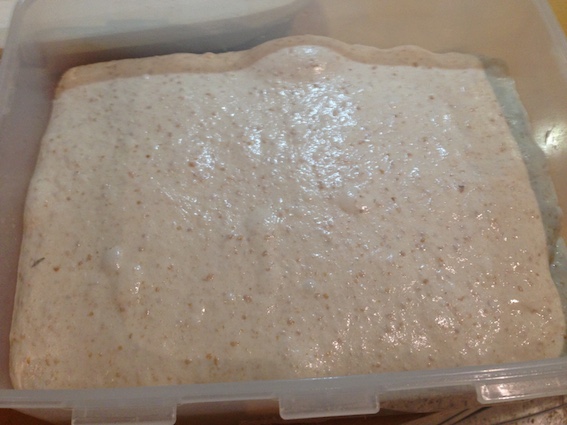 Final shaping only and this was a proofy monster..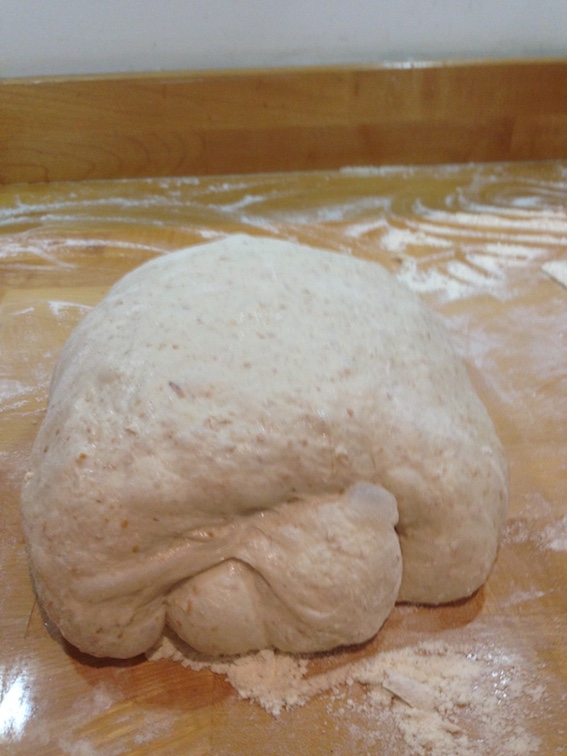 I let it rest 15 min in banneton and then for 2 hours in the 4C is wine cooler for the very wobbly dough to cool down...
Score straight in the middle trying to get that double ear!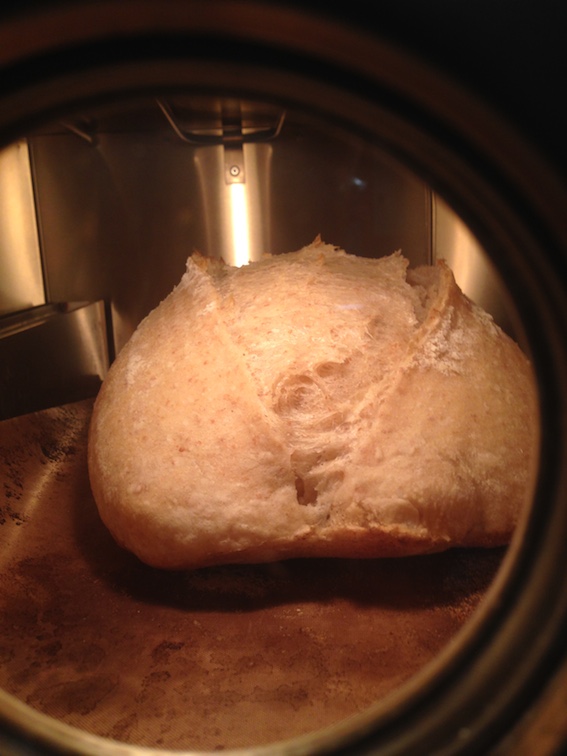 Loaf has a nice yellow hue which I think must be from the Semolina and also the crust seems to be particularly cripspy which I also noticed when I baked in the past with the Italian oo flour...
Really happy and without a doubt will bake this again and try also with rye once I have more...Thank you Rich for the great idea of flour combination and finally cracked open my bags of Semolina! Oh and it tastes really lovely....!!!