October 11, 2018 - 6:42am
Double hydration and open crumb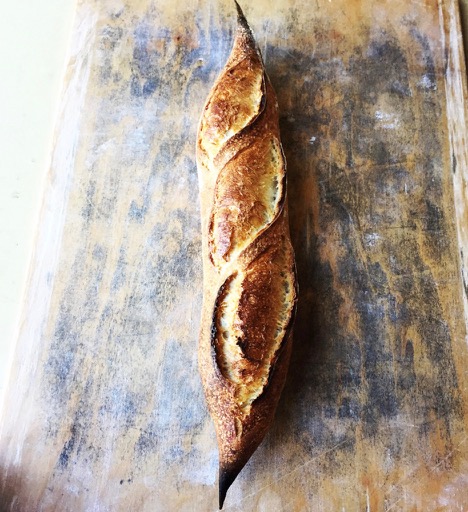 I'll just throw out one of the more interesting tidbits from my recent experience taking Advanced Breads with Didier Rosada at SFBI.
Most of the formulas we mixed used double hydration...and while some were wet enough to justify this technique because adding all the water in the initial mix would make getting enough gluten development difficult...there was a further rationale given.
First, mixing to desired level of development in a stiffer dough (holding back some water) makes that process go faster, with less oxidation.
Second, the claim was that the late addition of held back water meant more "free water" in the dough (not really defined, but I'm assuming that is water that hasn't been taken up by proteins/starches/sugars).  And that free water is a place where fermentation can happen at a faster rate, and that contributes to an open and irregular crumb, as it occurs in the spaces occupied by the free water distributed throughout the dough.
Finally, it was noted that further mixing after adding final water didn't contribute significantly to further dough development (point being that it is relatively safe from the risk of overdevelopment).
Above is a pointy batard made for a simple sourdough from the class...