September 30, 2018 - 12:55pm
T65 Baguettes, a first for me
My trip to Paris in June yielded these two useful results:  I was able to meet M. Bouabsa at his bakery for a few minutes and I came home with four 1K bags of T65 flour.  I'm certain that the flour isn't the best quality as it was the house brand bought at the local Carrefour on my last full afternoon.  Held in abeyance until this weekend.
Styled on my version of Mr. Hamelman's Vermont SD these are created using a 125% hydration KA AP flour levain which accounted for the 15% of the pre-fermented flour.  I picked up a bag of Bob's Red Mill garbanzo and fava bean flour, as suggested by dabrownman and kendalm, and added 2% to the mix.  Therefore the quick formula is:
83% T65 flour
2% garbanzo bean flour
15% KA AP flour
65% hydration
1.9% salt
Standard French Folds, 2 hour bulk rise, 2 Letter Folds, and retard overnight.  Baked at 460dF.  I usually get a darker bake than this, even with a pure white flour mix, but this is a new game for me.  And after the bake I looked at the ingredients and noticed that this was an unmalted flour, something unusual for me and which I didn't take into consideration.  And I wonder if that is the reason that the baguettes came out paler than usual.  Or is this an expected coloration for this type of flour?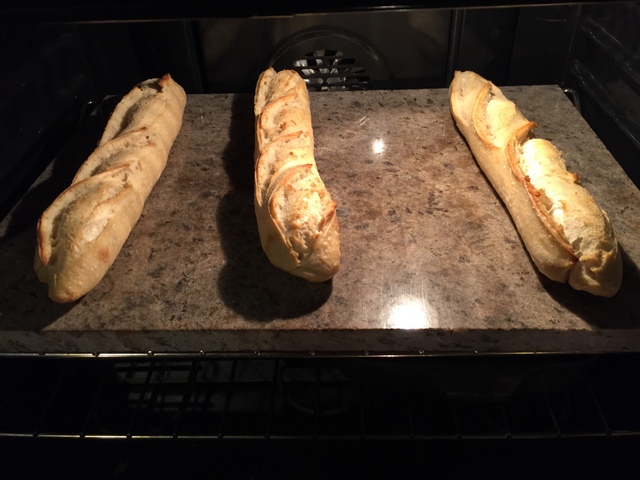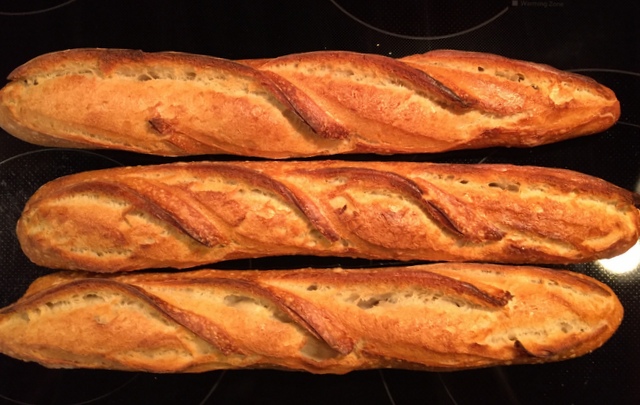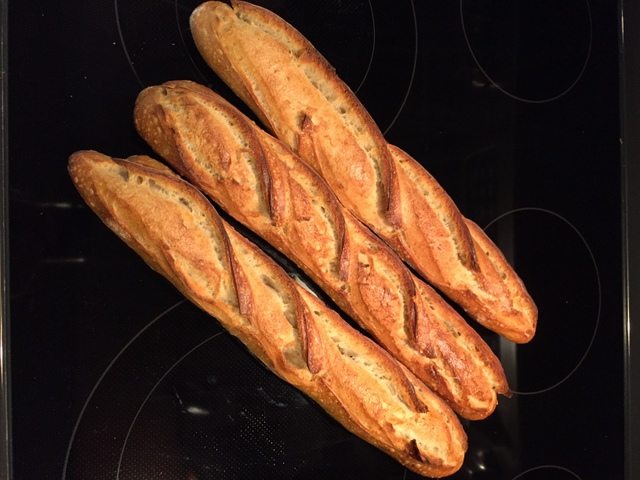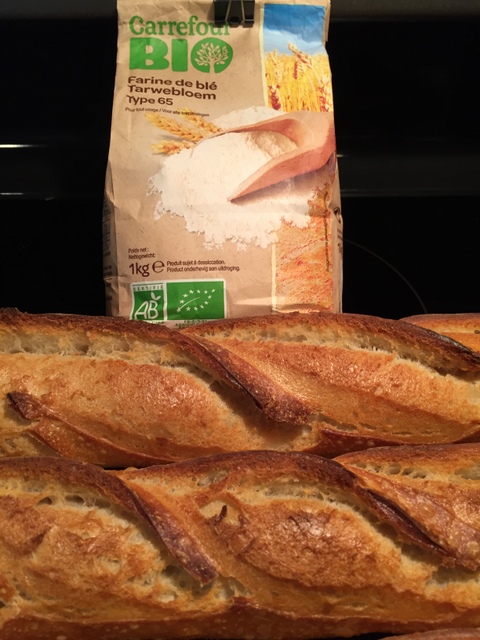 3x330g baguettes
Update Oct. 01.  crumb shot added.  I had made an assumption that this bread di not have much of an open crumb.  And although it certainly is not very open it does display some characteristics of a standard baguette inside.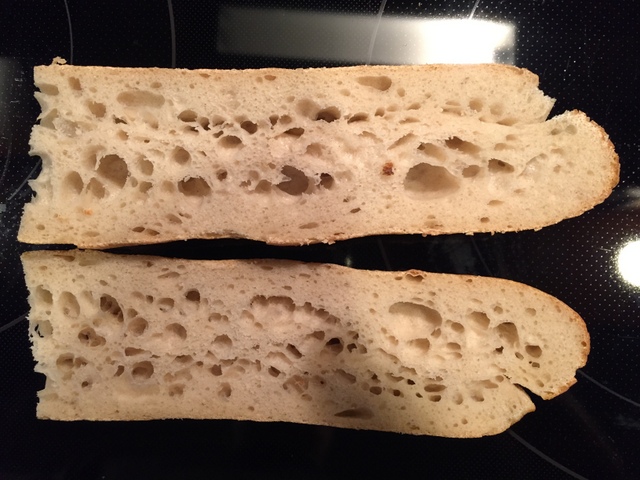 I've already reworked the formula to include a pinch of diastatic malt powder, switch from an AP levain to an all rye levain and to increase the hydration to 68% for the next batch.
I hadn't baked a rye in a while.  125% hydration rye levain comprising the 15% pre-fermented flour.  75% AP flour, 5% WW and 20% Rye @73.5% overall hydration.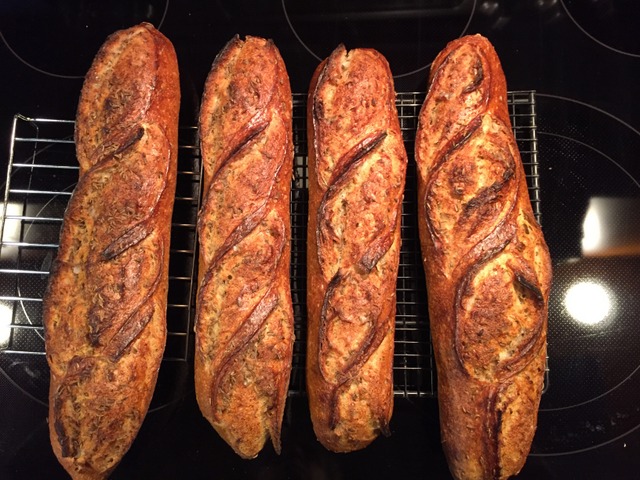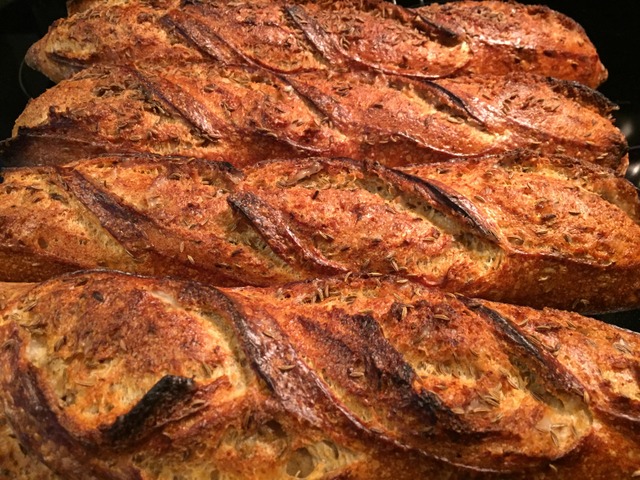 2X325g baguettes, 2x425g baguettes