Overactive sourdough starter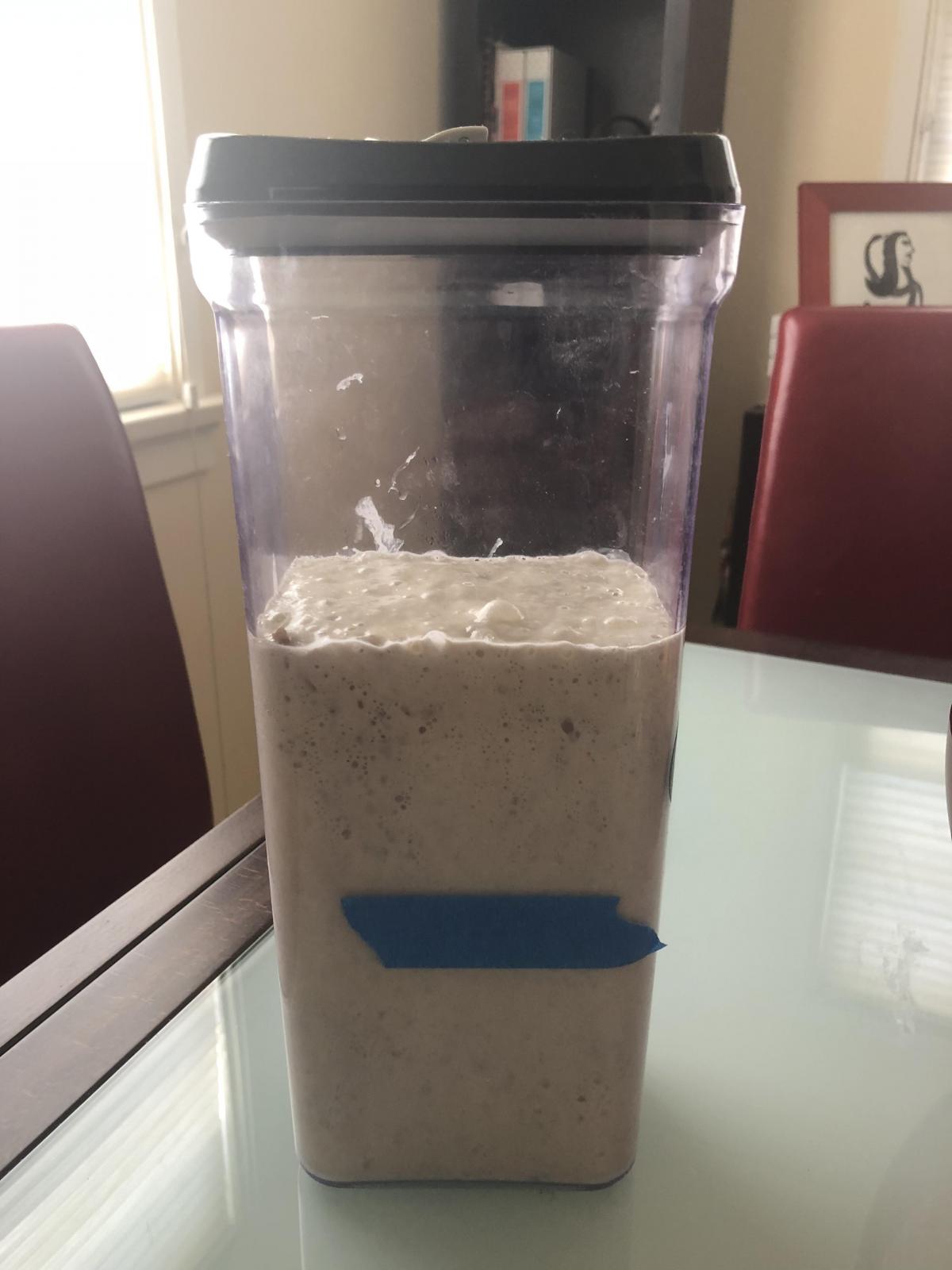 Hi -
Completely new at this sourdough starter business so forgive my ignorance.
I've followed a starter recipe that called for 500 g bread flour (I used King Arthur), grated apple, and 370 ml water (I added a tiny bit more water because it seemed too sticky and gloopy) to be put in an airtight container for three days before discarding half and feeding. 
Well. We're only on day two and that puppy has more than doubled and is bubbling like mad. It's in a very tall plastic container but it's about a quarter of the way from the top already. Concerned it might explode, I have unsealed the pop-lock top and just have the lid sitting on top but not locked. Just since checking it this afternoon, it's grown another inch in about 4 hours.
Advice?