July 2018 baking, to date, aka waste not
It's been a while since I have blogged here, but I have been baking. In the past couple weeks, I have actually baked some new stuff that I think is worth sharing.
First, I am still stuck on Ken Forkish's "Field Blend #2." This is a mixed grain sourdough with about 40% whole grains. I have been home-milling the whole grains since I got my MockMill and appreciating the results. Forkish's formula calls for some whole wheat and more whole rye. I love this particular mix, but I have substituted Kamut for some or all of the rye at times. All the breads have been good. So far, I like the original blend best. Here is one of the most recent bakes: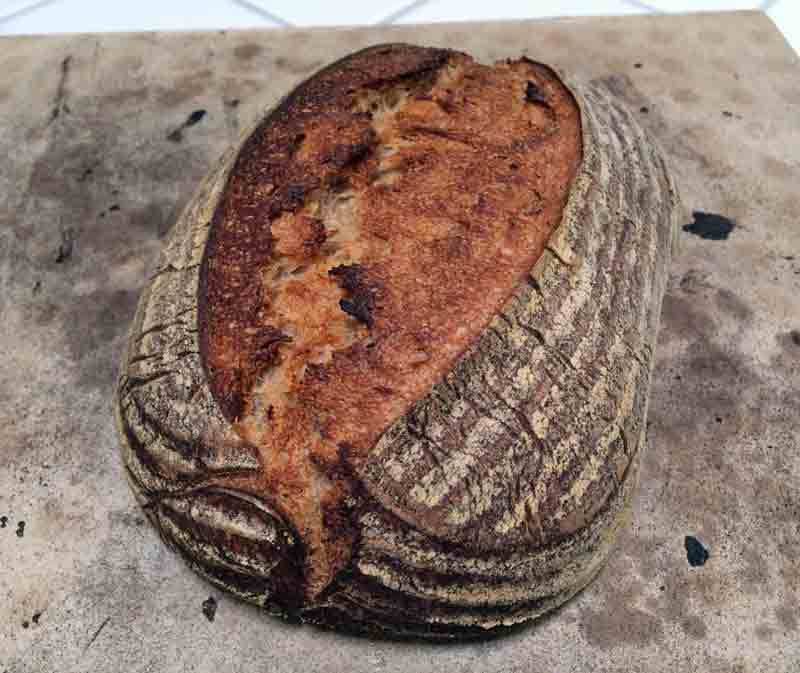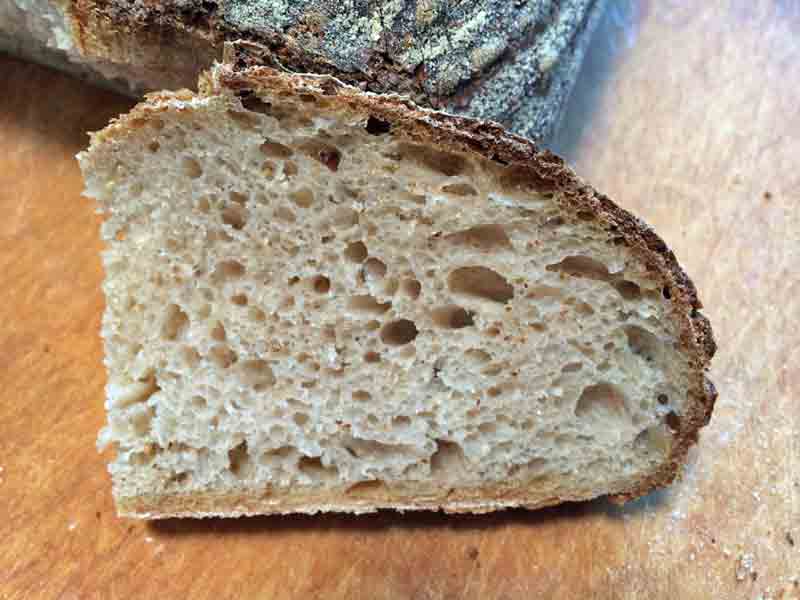 ------------------------------
At the end of last month, I had made a 90% rye bread. I had rye sour left over, and I hadn't made Jewish Sour Rye for a while, so I did. I think they came out well.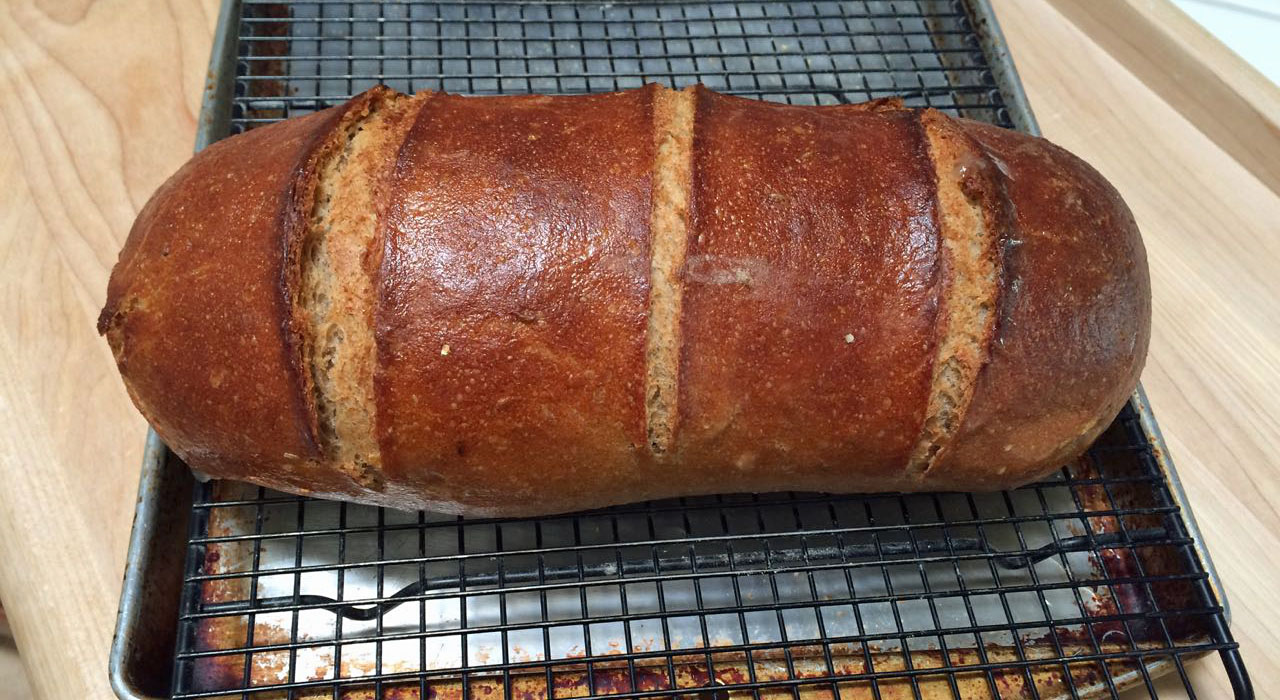 -------------------------------
I have been sharing some loaves with neighbors and with a committee I am on that meets weekly. The loaves I keep for my wife and myself may not get completely consumed before they get a bit dry. We have a number of favorite uses for dry bread. One of them is Salmon Cakes that my wife makes. They are super-delish, both hot out of the pan and cold out of the fridge the next day.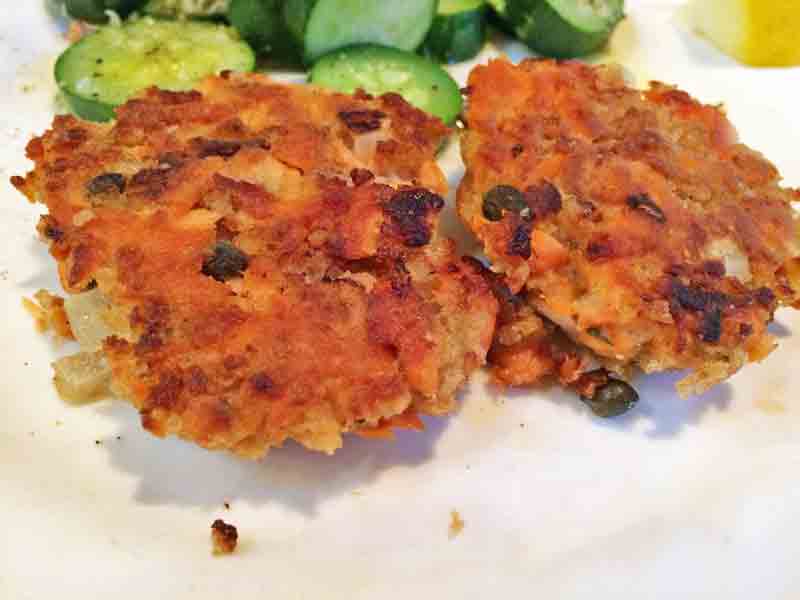 -------------------------
I have been wanting to make pizza for weeks, but it just wasn't happening. One morning, I decided I had to "just do it." I had been making sourdough pizza crust with varying results for the past few years. This time, I decided to go in somewhat the opposite direction. I made the dough using Ken Forkish's "Same Day" pizza dough from FWSY. I used 25% Caputo 00 and 75% "Bread flour." Okay ... I am passionate about sourdough baking, but, I must say, this made one of the best pizzas I've had not made in a wood-fired oven.
The toppings were our current favorite combination: Tomato sauce with garlic and oregano, mozzarella, caramelized red onions finished with balsamic vinegar, Italian sausage and mushrooms. Parmesan, fresh basil leaves, pepper flakes and EVOO after baking.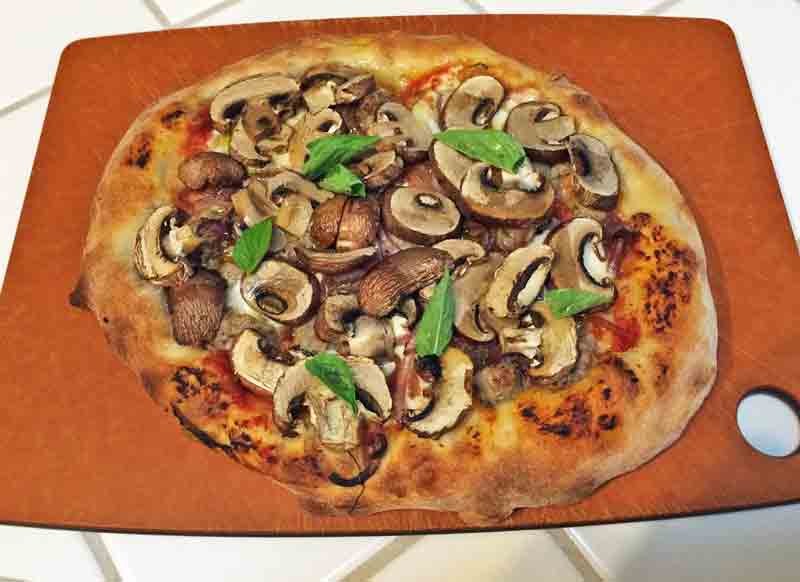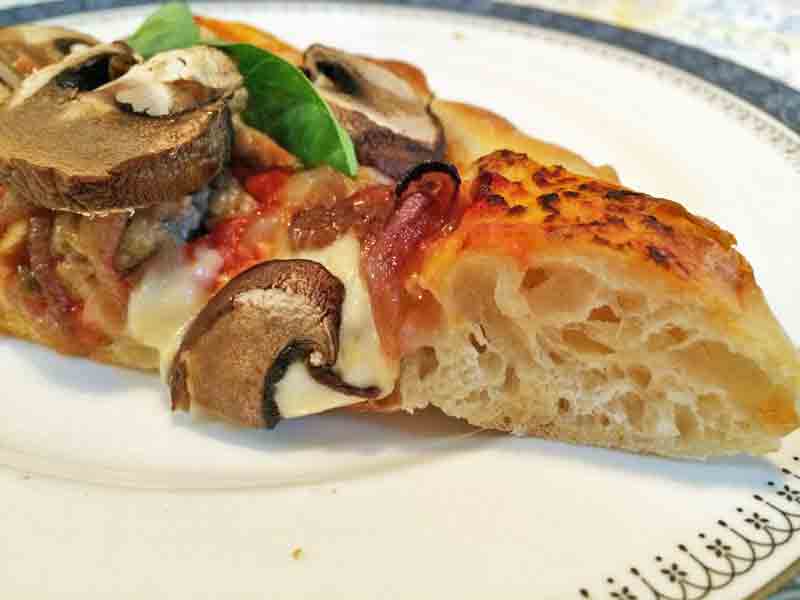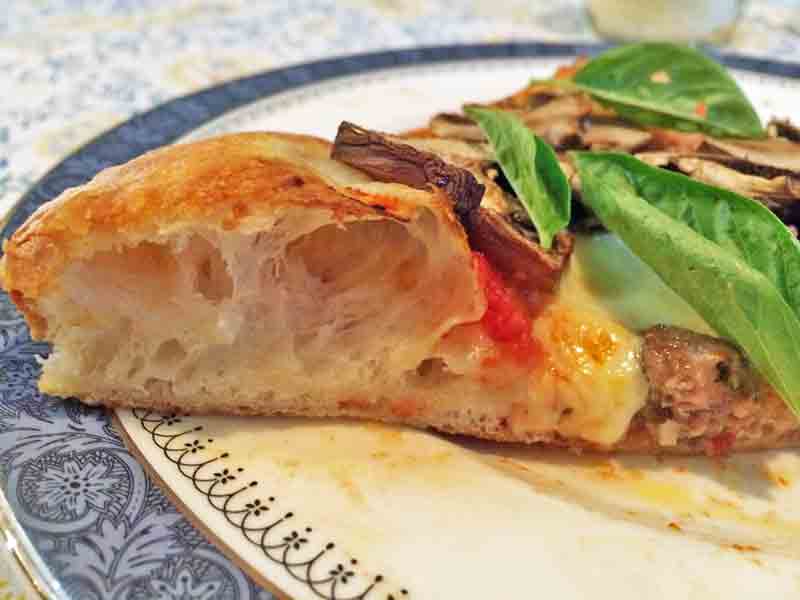 I made enough dough for 4 pizzas. My wife and I ate one. Another was frozen for future lunches. The other two dough balls sat in the fridge for a couple day, just growing and growing. So, I made a focaccia with fresh rosemary and garlic and coarse sea salt. It was awfully good for white bread and made a nice sandwich with Adell's smoked chicken/apple sausage.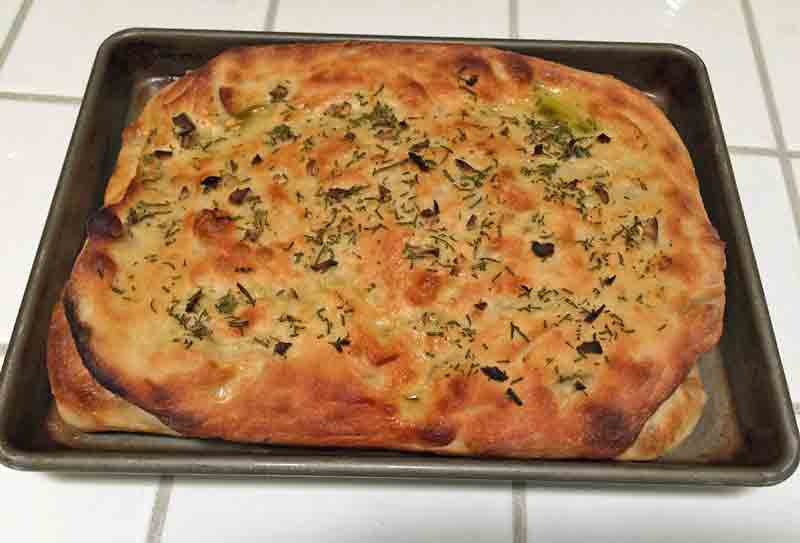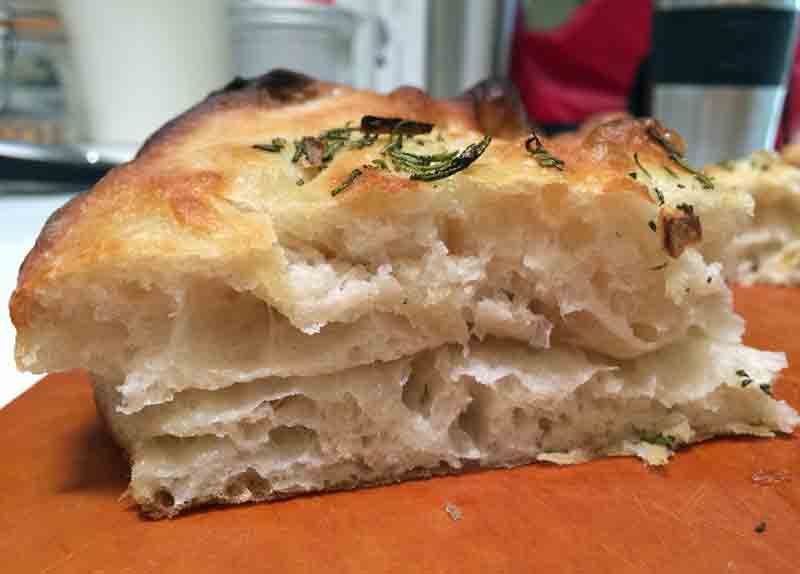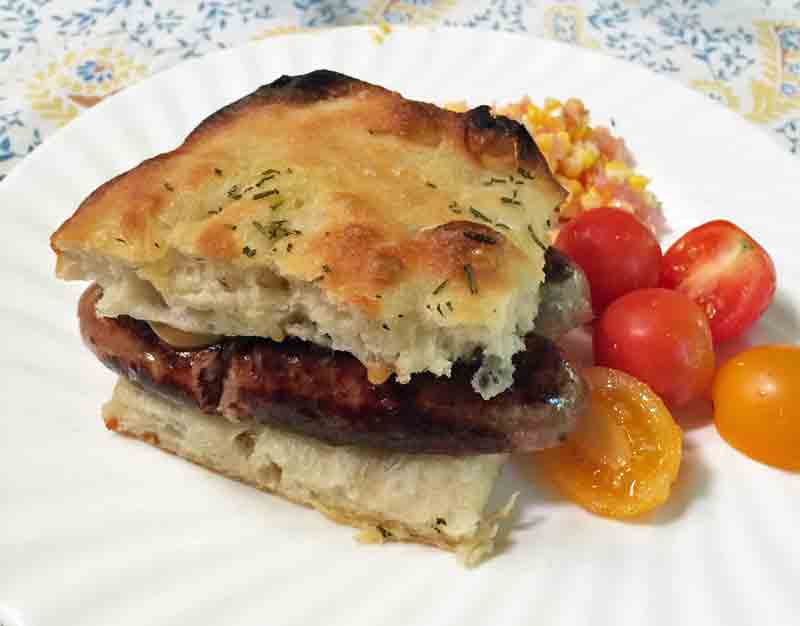 Although I have been home milling at least some of the flour in almost all of my baking for the past few months, I had yet to make a bread with the majority of the flour fresh-milled until today. Today's baked was, again, from FWSY - a 75% whole wheat levain. Now, many of the FWSY breads I like call for spiking with instant yeast. I typically leave it out. For this bake, the formula called for just a tiny bit of instant yeast, and I thought "why not?" Well, even with no proofing except at 40ºF in the fridge, the loaves over-proofed. So oven spring and bloom were modest. The crumb structure remained good, and the flavor is lovely. I'll be making this bread again, but leave out the IY next time for sure!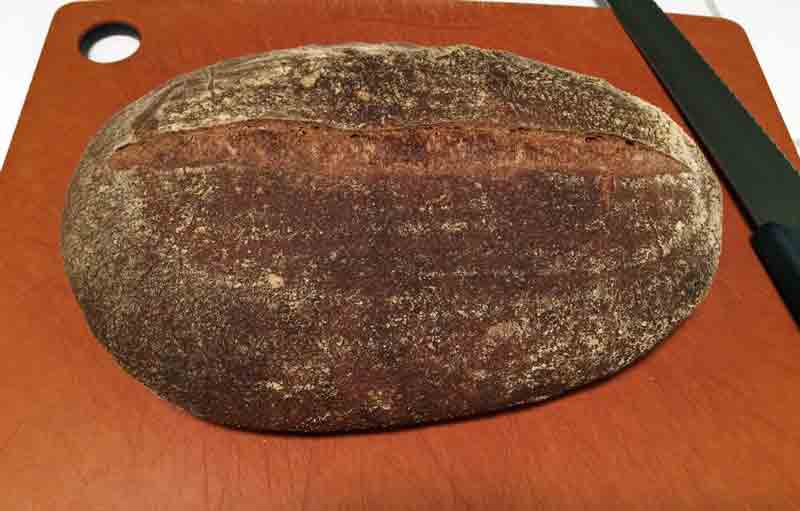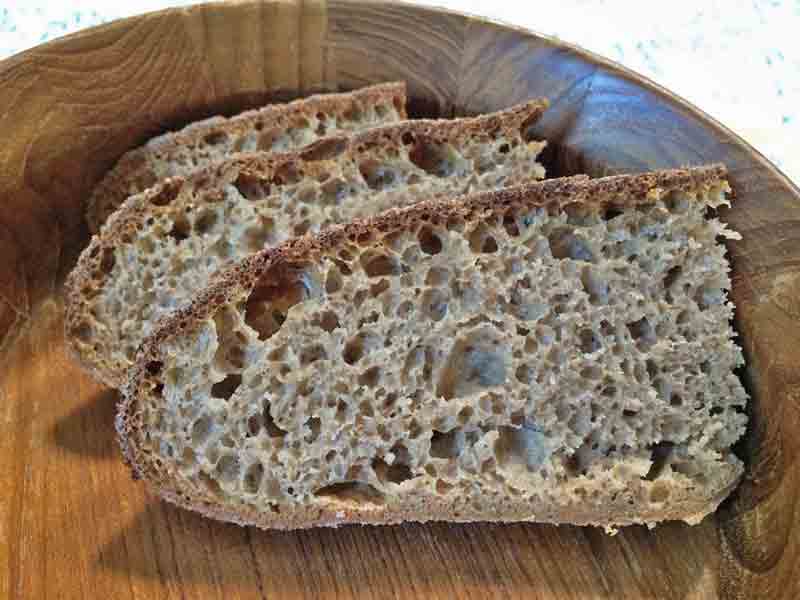 ----------------------
That's what I've been baking for the past few days. We're planning to spend most of the rest of July - the hottest month of the year where we live - in cooler climes. (Bach Festival in Carmel and Giant's games in San Francisco.) Hope you all are coping well with the weather where you live!
Happy baking!
David