Hand laminated or sheeter...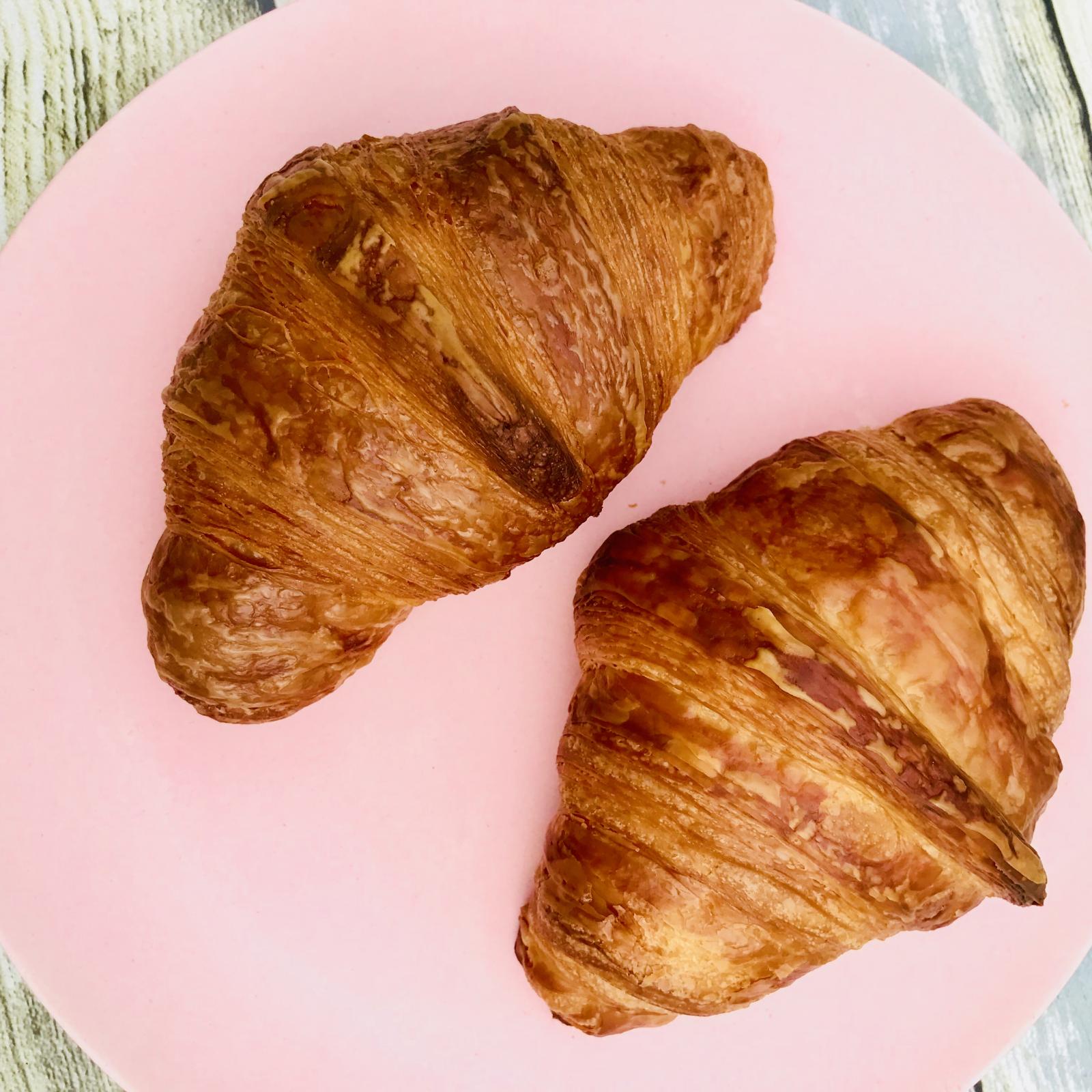 Despite our warm summer weather my hand laminated doughs are still a possibility. I've been working on the ideal formula for croissant that can come out of the freezer and be baked in the morning without noticeable loss of quality from freezing.  I had a few croissant in the freezer that I had laminated with a sheeter at the pastry school.
The recipe formula is the same, the only differences are the brands of butter and the use of instant yeast versus fresh yeast at the school.
This last batch of hand laminated croissant is pretty close and hard to see the difference...