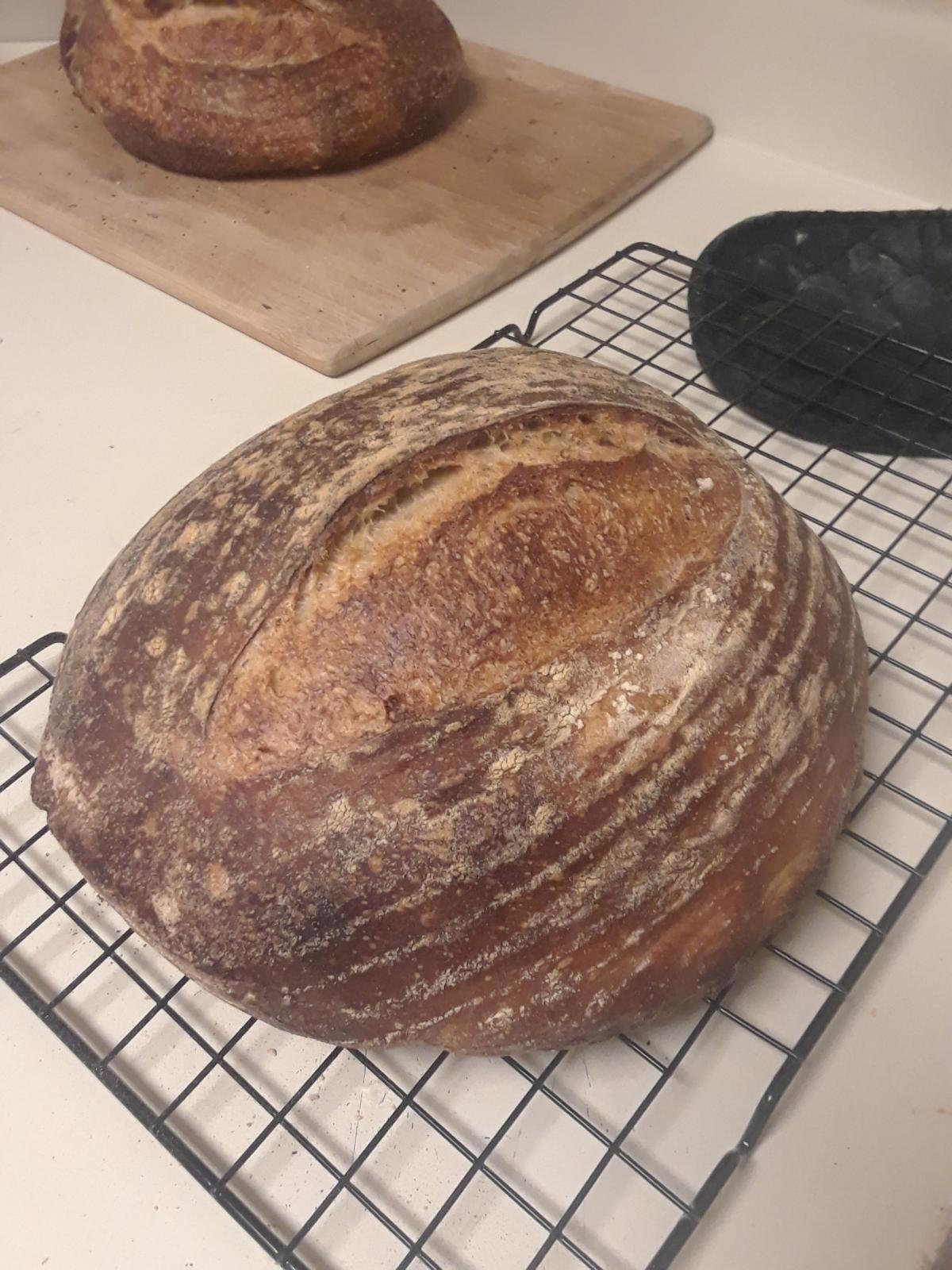 My second attempt at Trevor J's tartine method/recipe.  Better than the first time, admittedly.  Not nearly as gummy.  I'll chalk that up to better starter and maybe Dan Ayo's refrigeration technique.  Think this one overproofed a little though.  I let it sit out 2 hours 20 min, thinking the refrigerator would halt its progress like it does my country french loaves.  It did not.  The tartine grew in the fridge, maybe because wet doughs just do that.  So the outer appearance is a little slouchy.  
The crumb is 'lacier' than my last, but not nearly open like a tartine should be.  Nevertheless, for a 33% whole wheat this is a very open and edible bread in my opinion.  
My final thoughts:  I am not getting that open crumb with BIG holes like I want.  My shaping was as good as it gets on this one.  I think the bulk fermentation and preshape went fine as well.  So maybe its all just the lack of oven spring because of the overproof?  Could be, but I think the most likely thing is that I need to start shaping younger dough and letting it proof more.  Will update you in a few days with the results.