FWSY Walnut Levain Bread - FAIL! Help needed!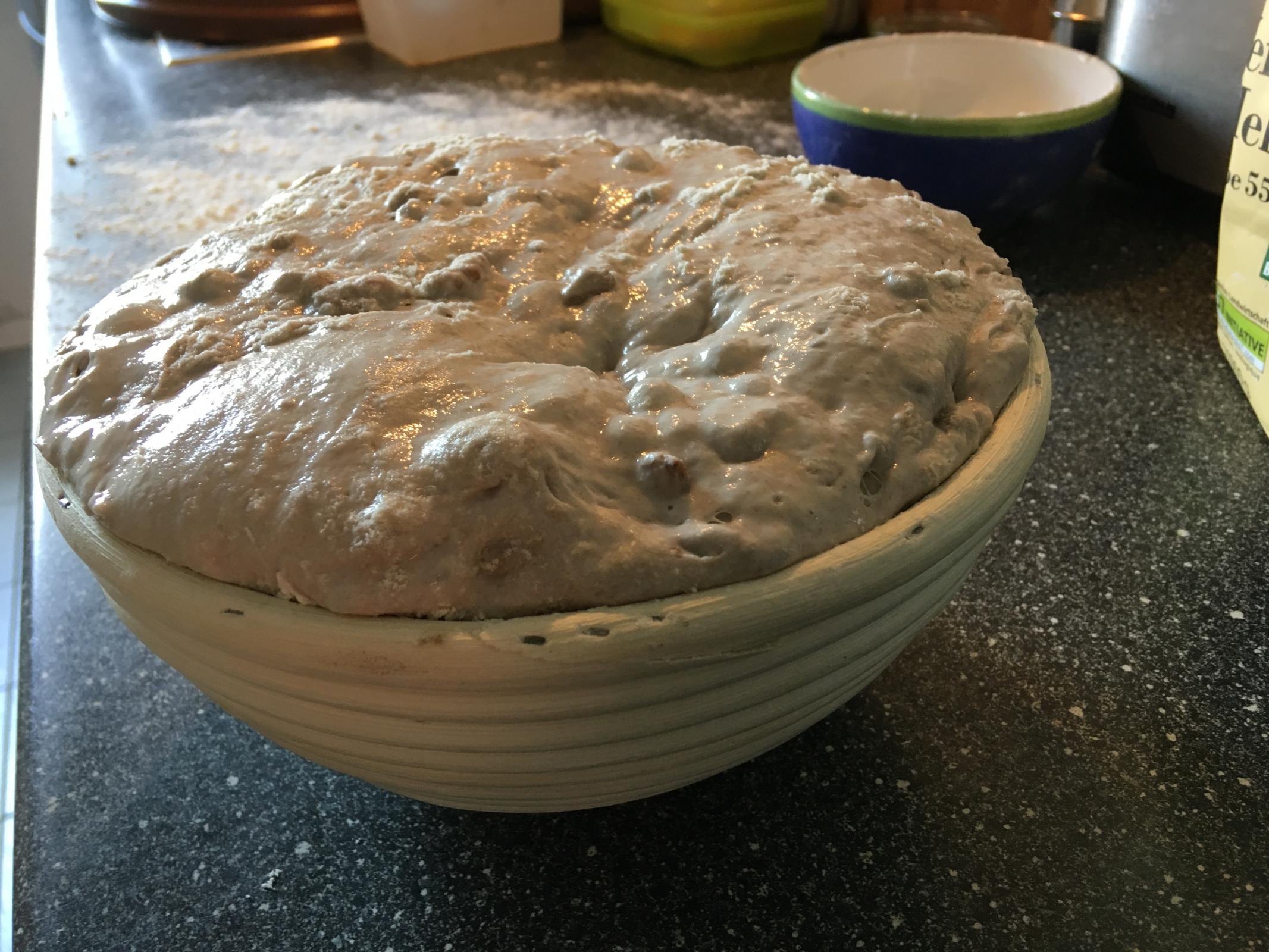 Hello everybody,
my name is Nils and this is my first post. First of all, I applaud you guys for your generosity and your dedication to the craft -- and all this in such a playful and unpretentious manner. So thank you.
Okay, now, let's get into the WHEATS, as it were:
Today I tried baking Ken Forkish's "Walnut Levain Bread" for the first time and I can't say that I'm satisfied. Here's a few bullet points on what went wrong:
1.) The recipe asks for a 78% hydration, which is exactly what I did... BUT: my dough looked (and felt) a lot wetter than Forkish's doughs in his youtube videos (see my comment on European flour down at the bottom).
2.) The shaped loavs are supposed to be proofed in the fridge for 12-14 hours...BUT: after 5-6 hours my proofing baskets where already overflowing, so that I decided to bake the loaves. Also, the loaves were sticking to the proofing baskets like no tomorrow, despite my having dusted the baskets with lots of rice flower (which has worked just perfectly in the past)...needless to say: I wasn't able to get the loaves out of the baskets without severely damaging them (please see photos attached)
3.) The oven spring was next to non-existant. Frustrating.
What are your thoughts? Is it possible that the dough was overhydrated and thus lacked strength? (Ken mentions in his book that European flours tend to hold less water than American flours; in the case of French flour up to five percent less).
This was my first levain bread from FWSY, I had only tried my hands on his Saturday Breads thus far.
I don't know if it's important, but the All Purpose flour I use (Type 550 in German) has a protein content of 10,6 grams.
Any help or comments are appreciated.
Greetings from beautiful Germany,
-Nils