One of my brothers asked me to make buns to go with the burgers and crab we are having tomorrow for Father's Day. I surfed a number of recipes but kept coming back to this one. 
https://stellaculinary.com/recipes/baking-pastry/baking/bread/hamburger-brioche-buns-large
So here they are...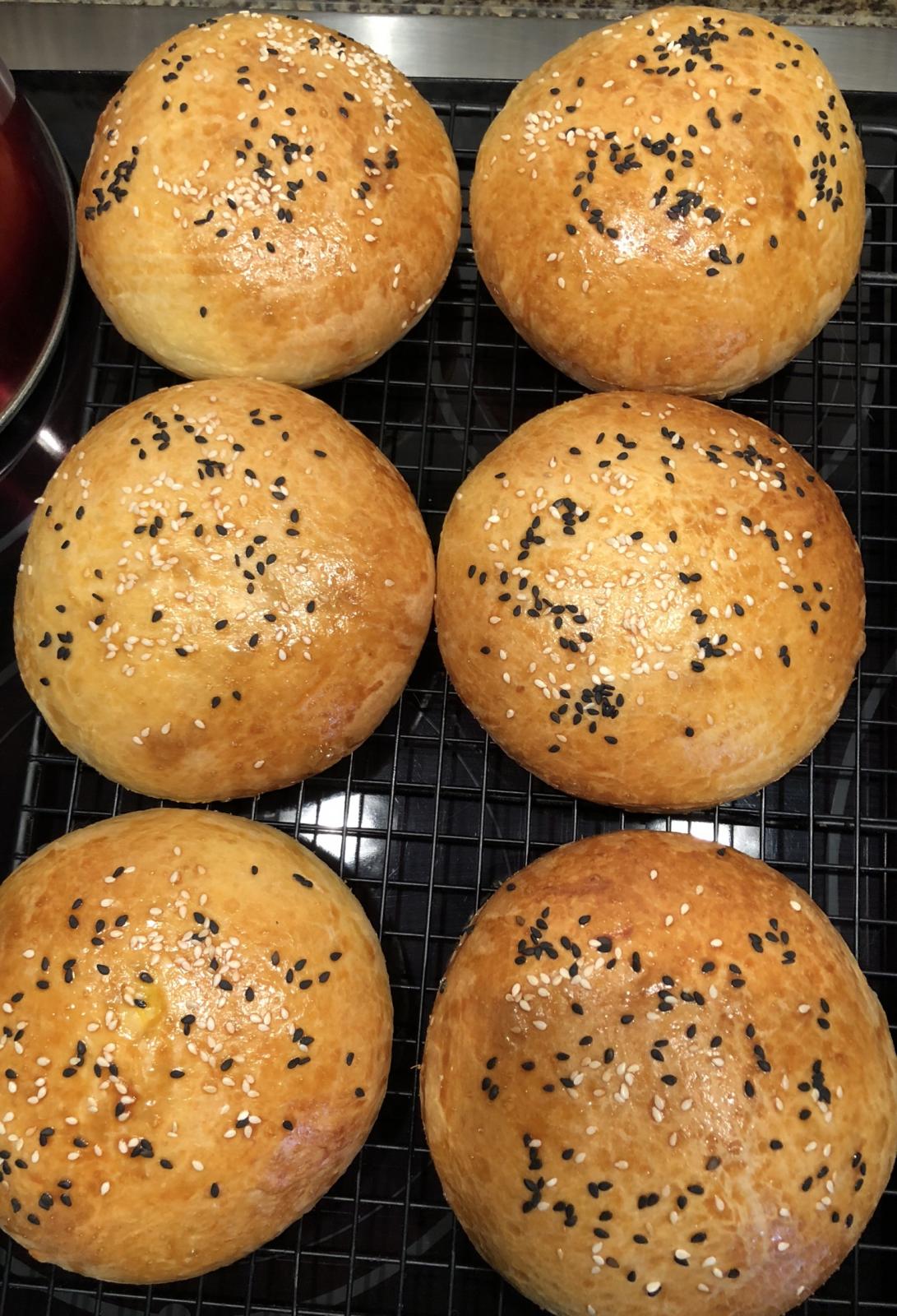 I doubled the recipe and scaled them to 115 -116 g each. And instead of baking them in a foil collar as suggested in the recipe, I used 6 inch foil pie pans. I did half with sesame seeds and half plain. 
We will see how the family likes them tomorrow.