Here is my quick yet delicious sweet coconut dough recipe.
White bread flour 75%
Dessicated Coconut 25%
Water 35%
Coconut cream 35%
Sugar 7%
Compressed Baker's yeast 2.5%
Butter 2.5%
Salt 1.2%
Improver/Softener optional
1. Add all ingredients to your mixer and mix until well developed.
2. Place dough on bench and divide into desired dough pieces and round.
3. 5min rest.
4. Flatten out dough pieces and shape into desired shapes.
5. Proof to height.
6. Bake @ 180degrees celsius
7. Glaze with sugar water as soon as removed from oven.
8. Icing as desired.
For scrolls I use a vanilla butter icing and raisins as a filling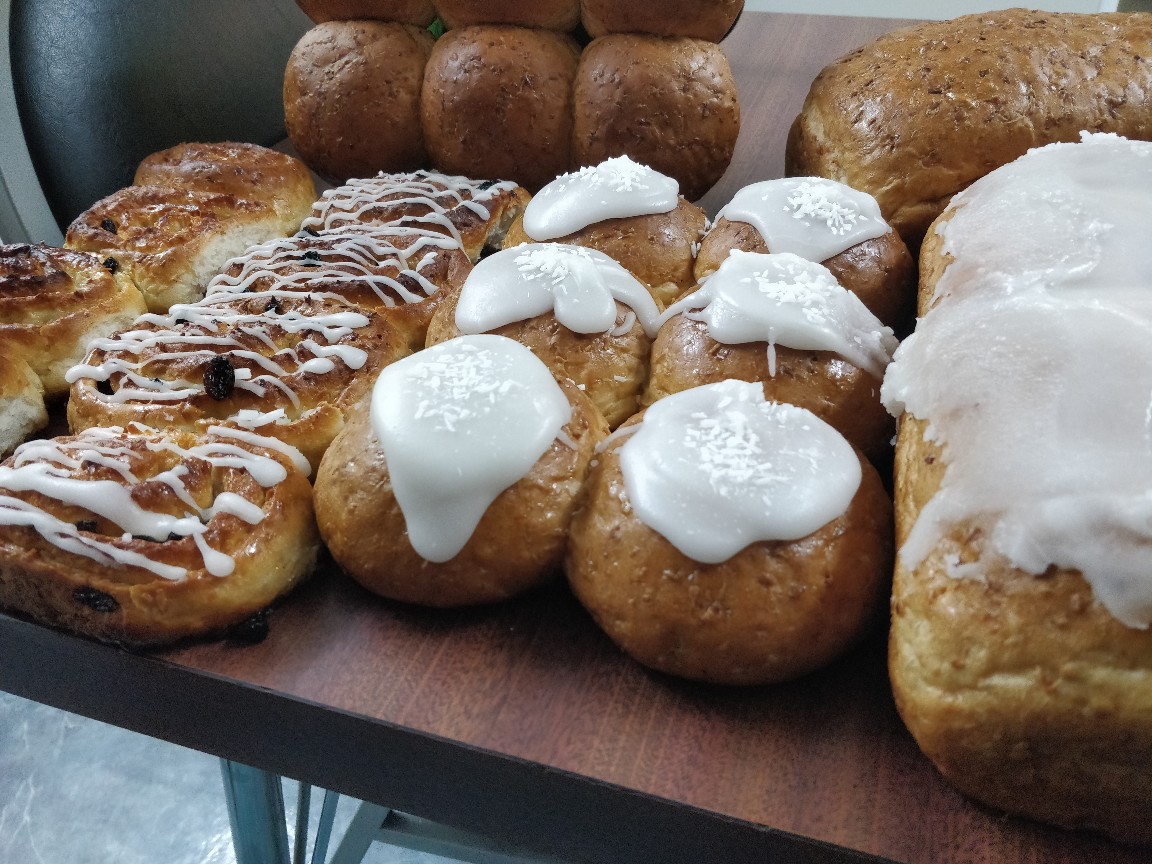 .