Swiss Raisin Museli - with a little help from my friends..
Life's gotten the better of my time lately and Charlie's been well neglected in the fridge.. but thankfully he doesn't mind.. that said I decided to send him on journey and now part of Charlie is baking up a pizza storm in Virginia Beach with a good friend of mine..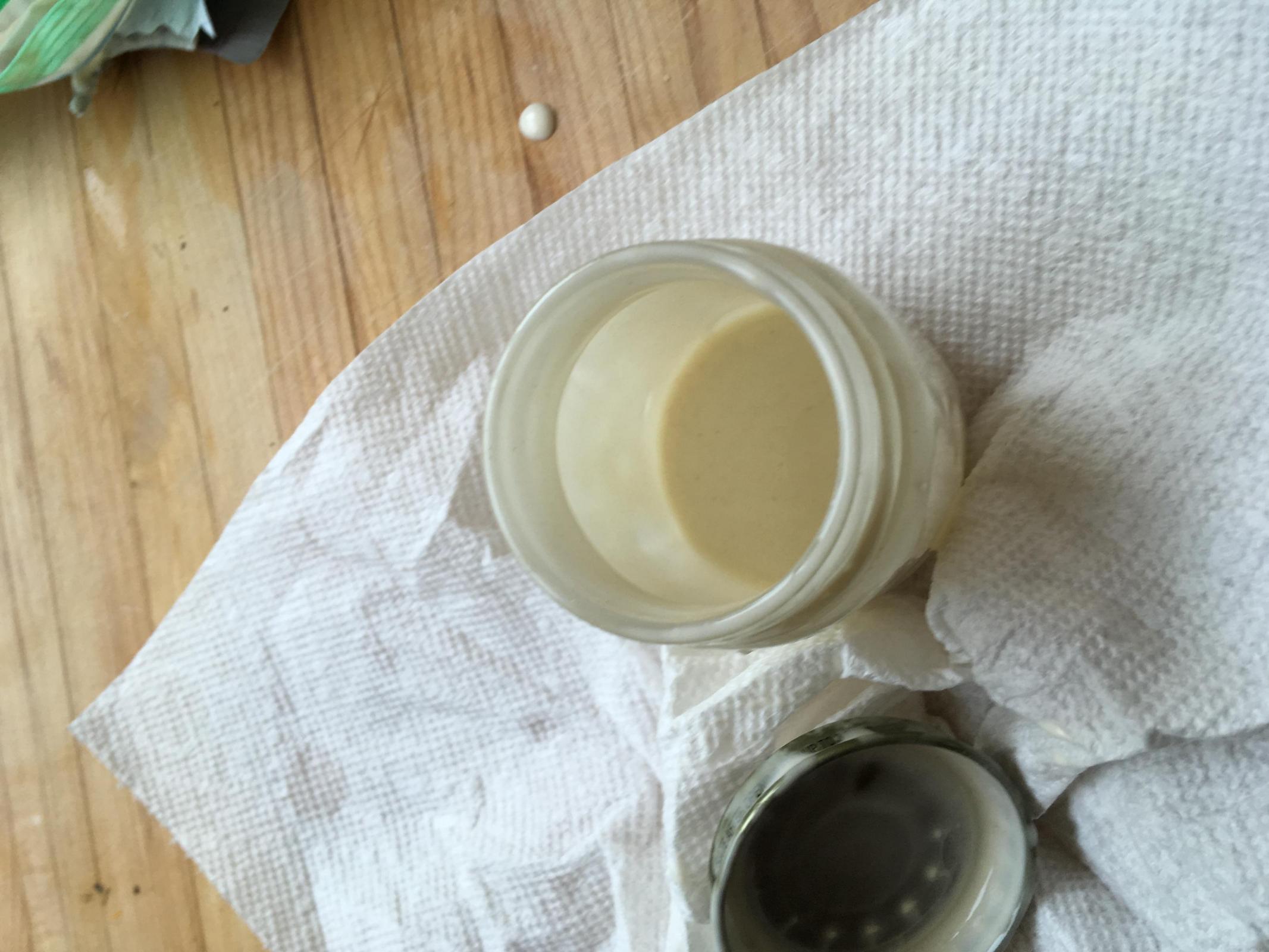 Meanwhile, I finally got around to baking last week and made a Tartine whole wheat loaf and made Danni's version of the Swiss Raisin Muesli bread that I've been trying to replicate. Danni - great recipe..
First the Tartine - standard recipe crusted with oat bran..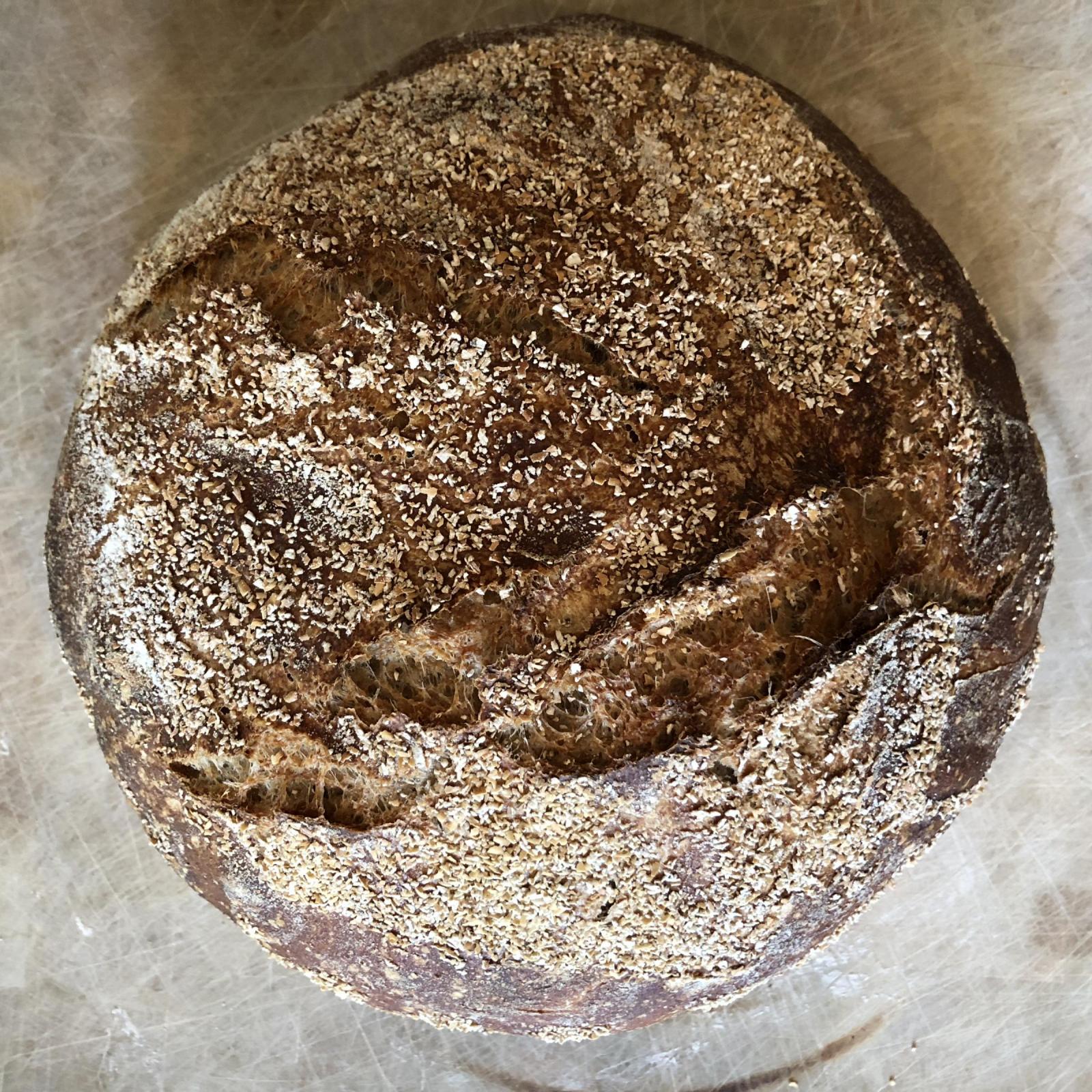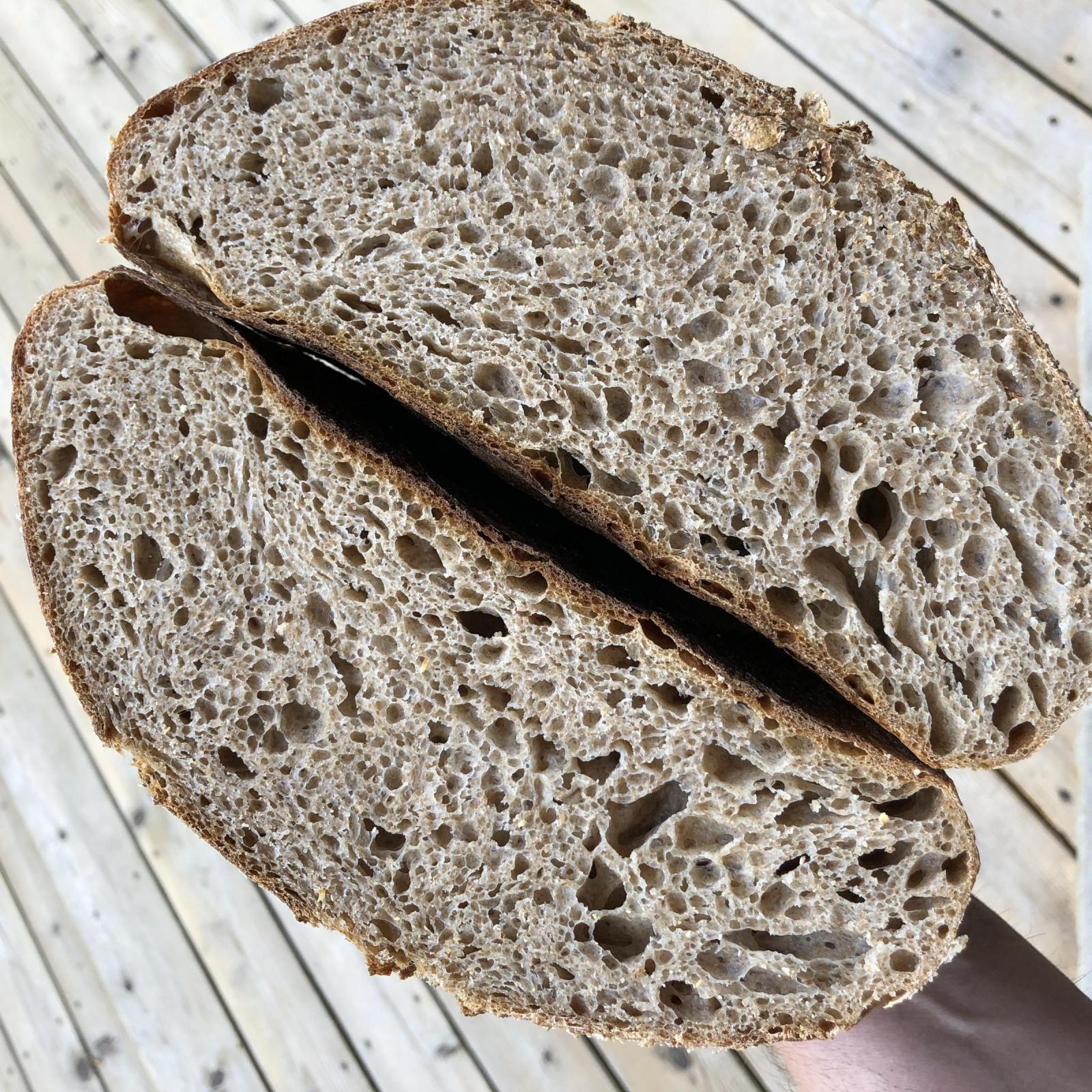 By all accounts a great bread and what seems like a fool proof recipe..
And below is the swiss raisin muesli..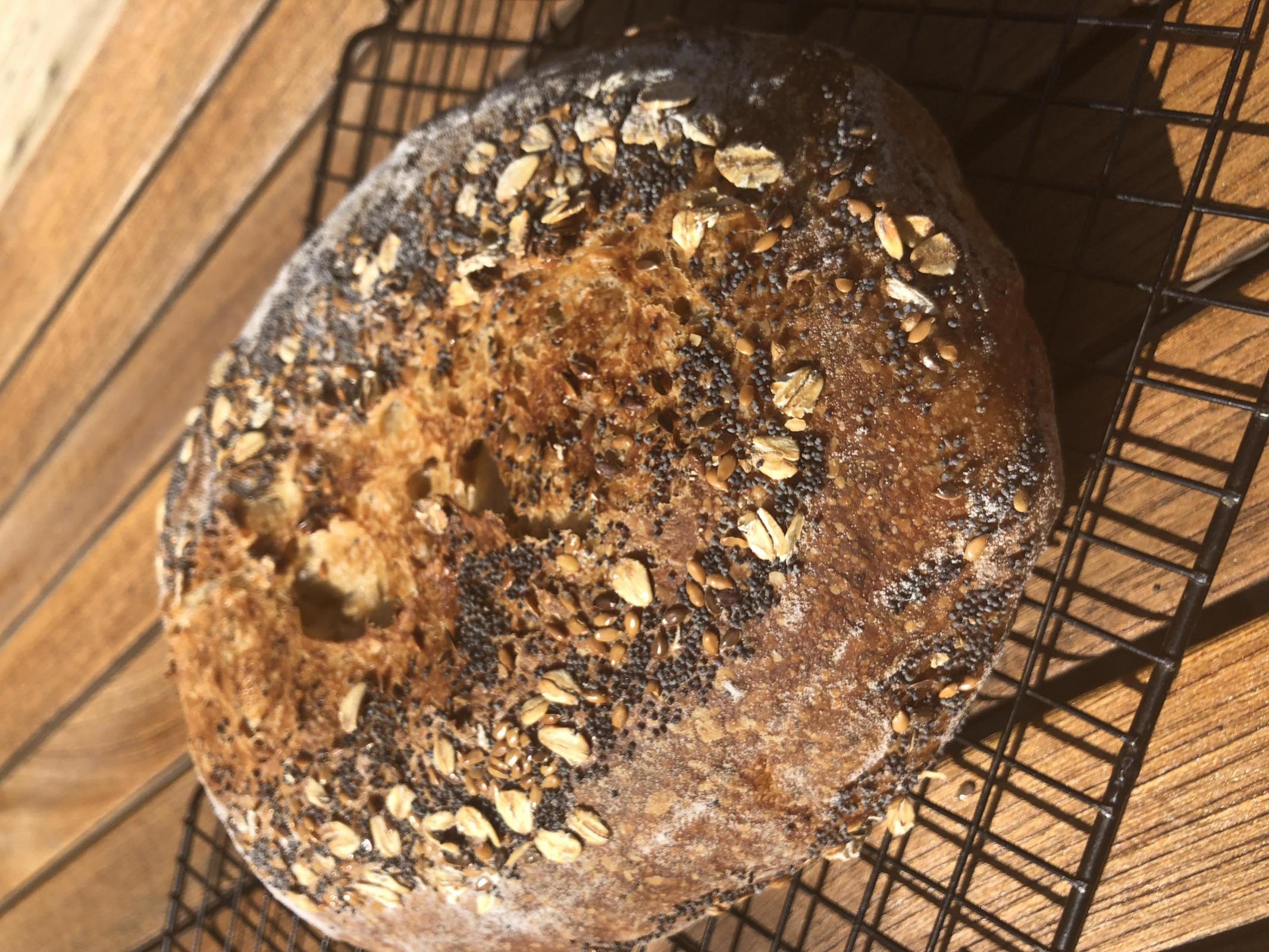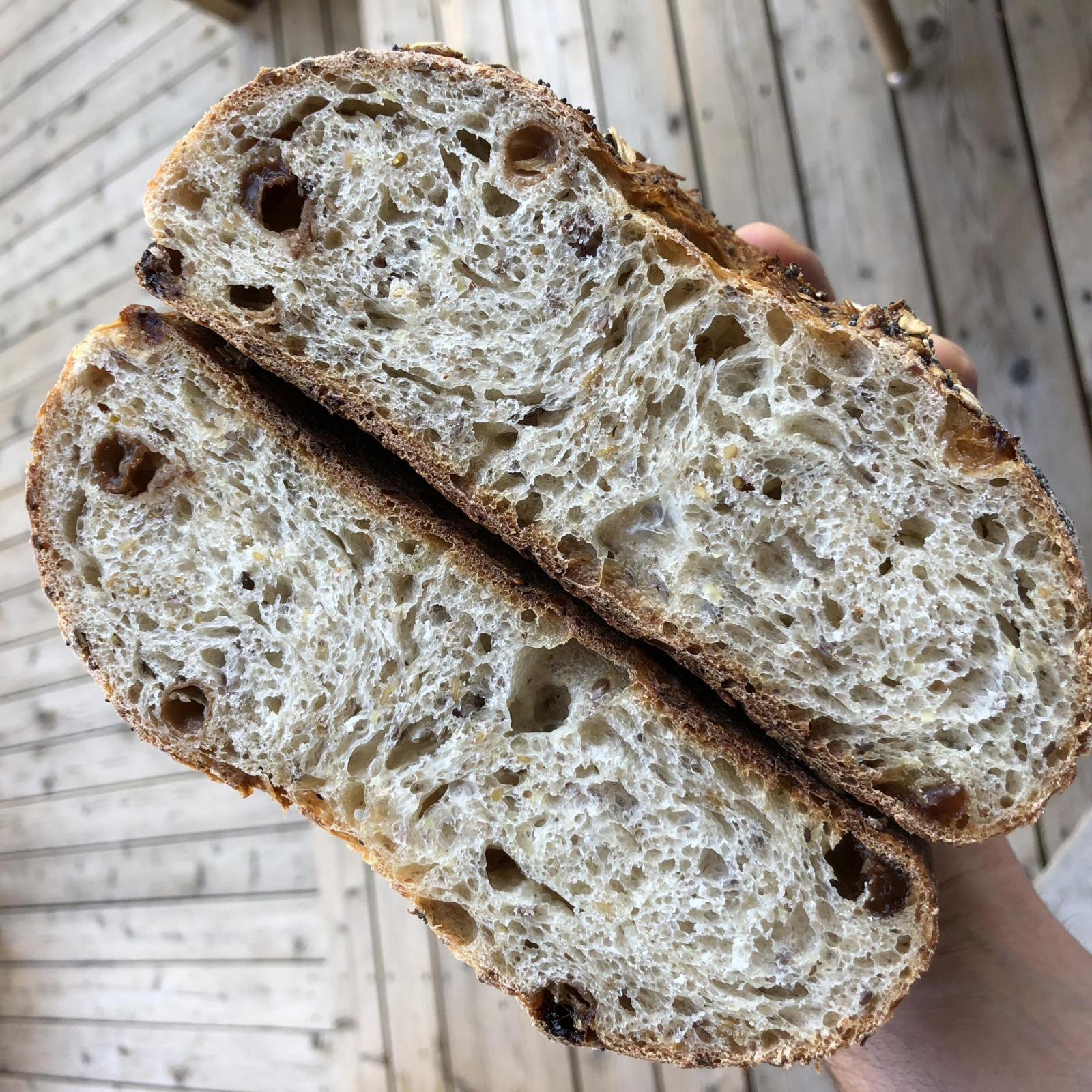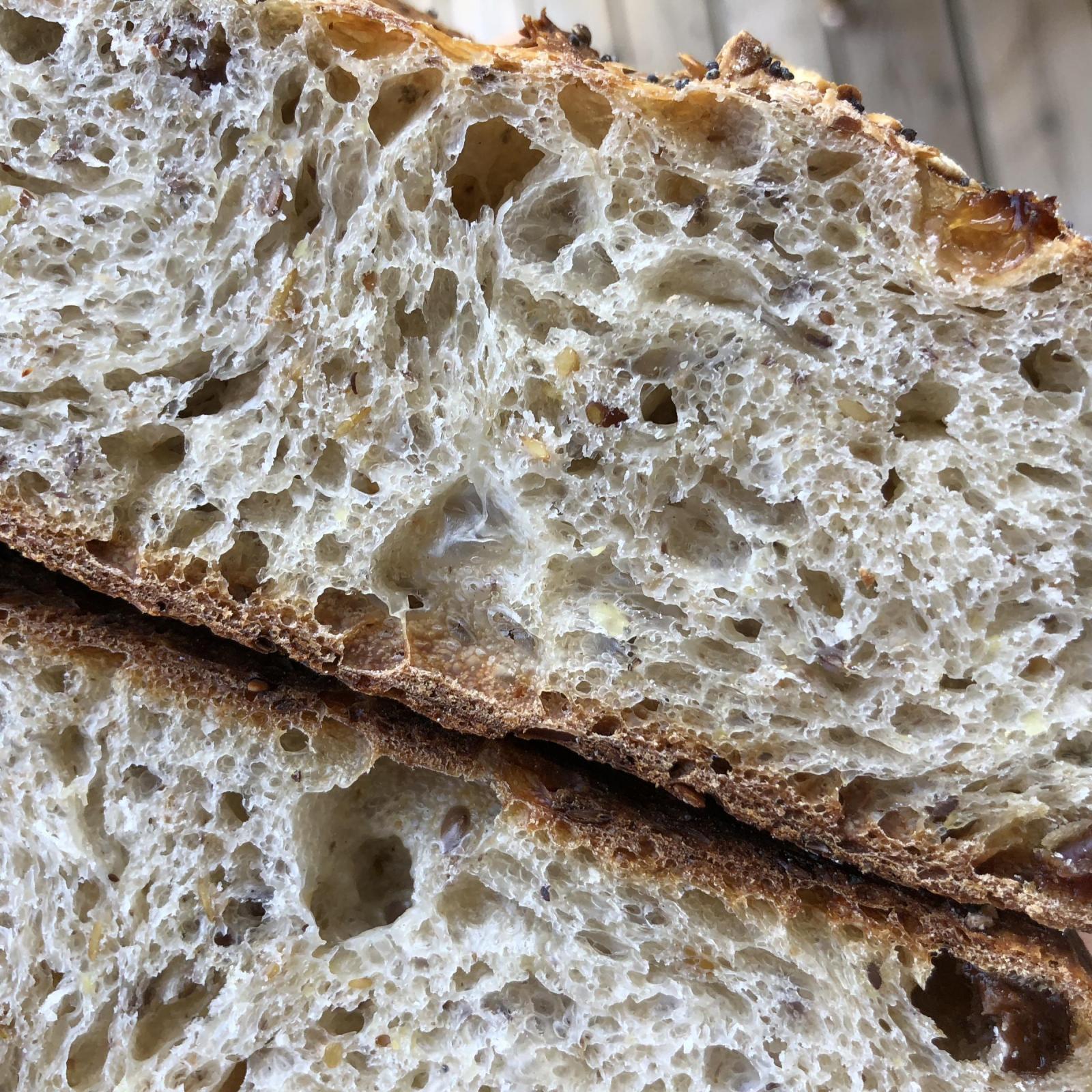 It was a good replica of the original but not yet there. I forgot to dig out my bread lame and after I put the loaf on the combo cooker bottom ended up scrambling and grabbed a knife and butchered a score before putting the lid on. Oh well.. regardless the bread spread out more than i thought it would. Not sure why.. I don't think it was from the score, or that I over proofed/retarded it.
The taste was good but more subtle compared to the original. I think I'll double up the raisin water, the honey and the raisins.. and see how that works. I also think I might add a bit more oil. 
Danni - a great recipe, thanks for your efforts! This is the link to her recipe: http://www.thefreshloaf.com/node/55422/stonemill-healthy-artisan-swiss-raisin-muesli-bread-copycat-recipe
Bee well.. bread1965