40% Khorasan/Kamut loaf.....
Well, thought I give this one a go as I was visiting friends today and they so far have eaten a lot of Champlains!!
variation on breadtopia formula with changes as outlined below....ha, ha there is method to my madness or not.....
 https://breadtopia.com/kamut-sourdough-bread/
40% Kamut/Khorasan loaf with :
200 g whole grain Kamut (

360 g water 

75 g leaven 

10g salt (1.5 tsp)

79% hydration without adding more water, 360g plus starter
I decided that 'my dough' would need a bit more water and added 
10g  water - when adding salt
10g - in bulk container so 83% hydration with leaven counted in.....
Leaven built from stiff starter, 1:2:2 , 30:60:60 at 7:30 and in proofer 76F and then put  at 11 AM room temp to slow down..
AL 12:15 – 78Dough temp with 360g warm water in proofer, dough temp 78F
13:30 Add 75g Leaven ONLY  to dough, 75F 1st Rubaud mix, 10 min rest, add salt 10g and 10g water and 2nd Rubaud mix
14: 00 Start Bulk , 10g water in bulk container dough temp75F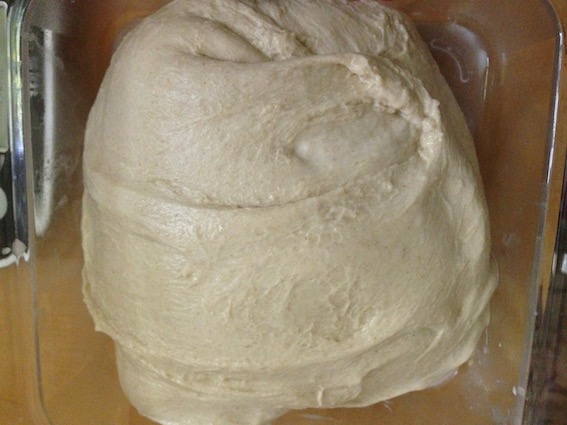 15:00 1 S&F dough temp76F
16:00 2 S&F 75F
17:00 3 S & F 77F - coiling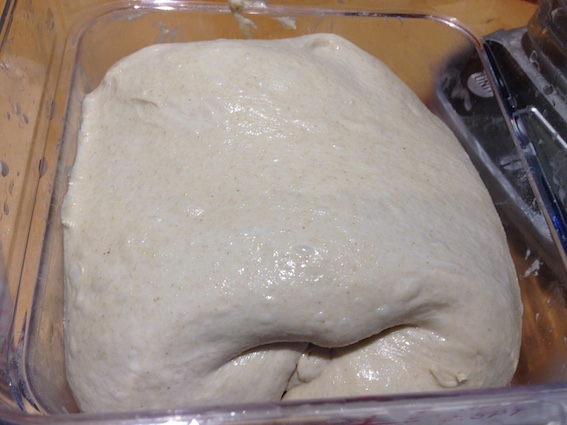 17:30 Pre-Shape – using coiling like Trevor IG
https://www.instagram.com/p/BiuReKoHlPS/?hl=en&taken-by=trevorjaywilson
and then briefly rounded using bench scraper
18:00 Final Shaping a la Trevor
https://www.instagram.com/p/Bi2SOVZnizu/?hl=en&taken-by=trevorjaywilson
 for proofier dough...and this worked really well but forgot to take photos as this stage....too pre-occupied!
straight into fridge which varies from 2C to 5C depending on it's mood
Bake straight out of fridge
6:15 following morning ....