My baguettes came out of oven discolorized!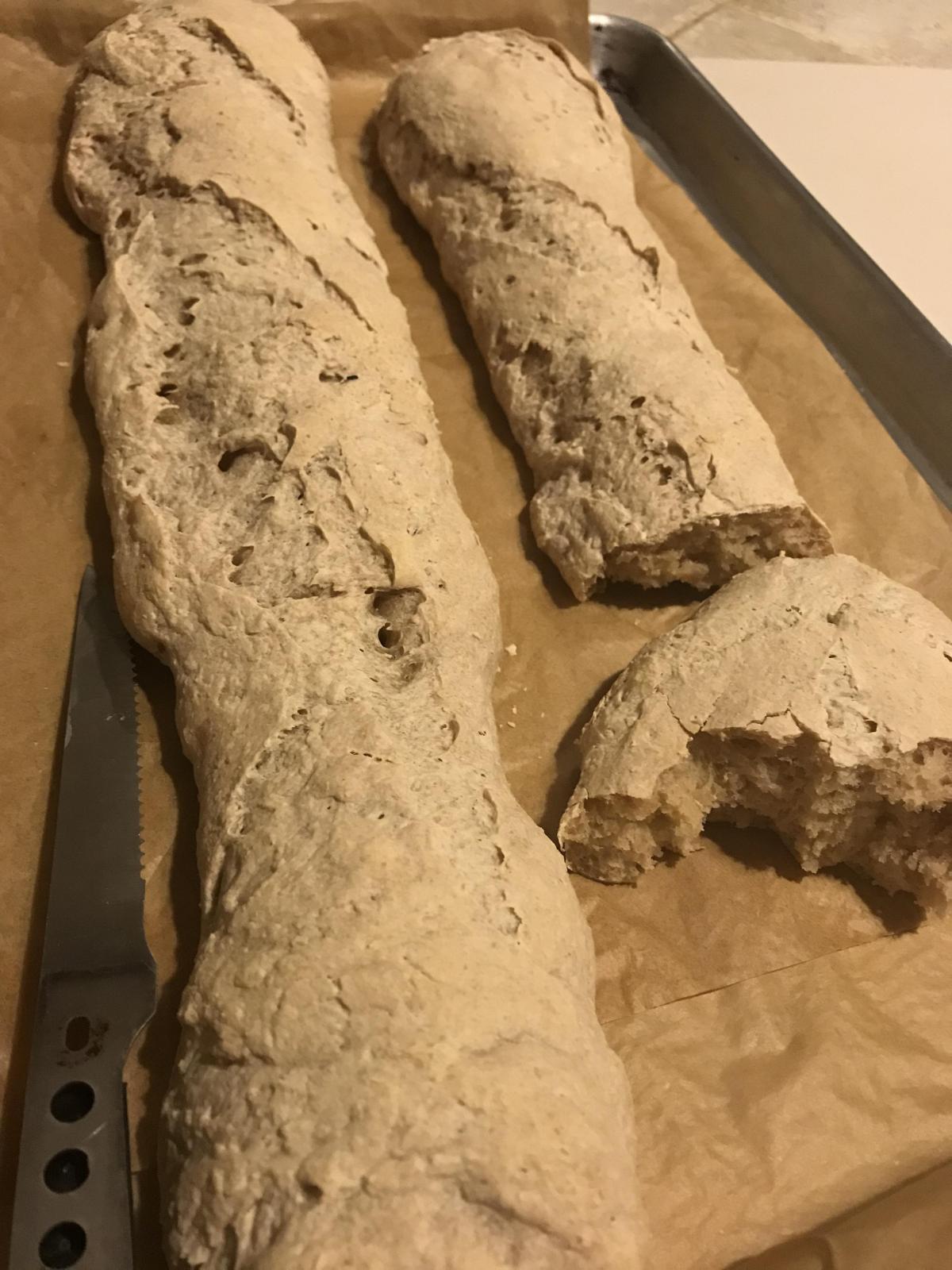 So I have been using the tartine bread baguette recipe. But my baguette came out a grayish color and veri stiff and not life, it was fine when I was doing the folds and I could see the tension building, untill after I put it for its bench rest! That's when it all went bad I think ?
what do you guys think Happened?