Massive air pockets in loaf - thoughts?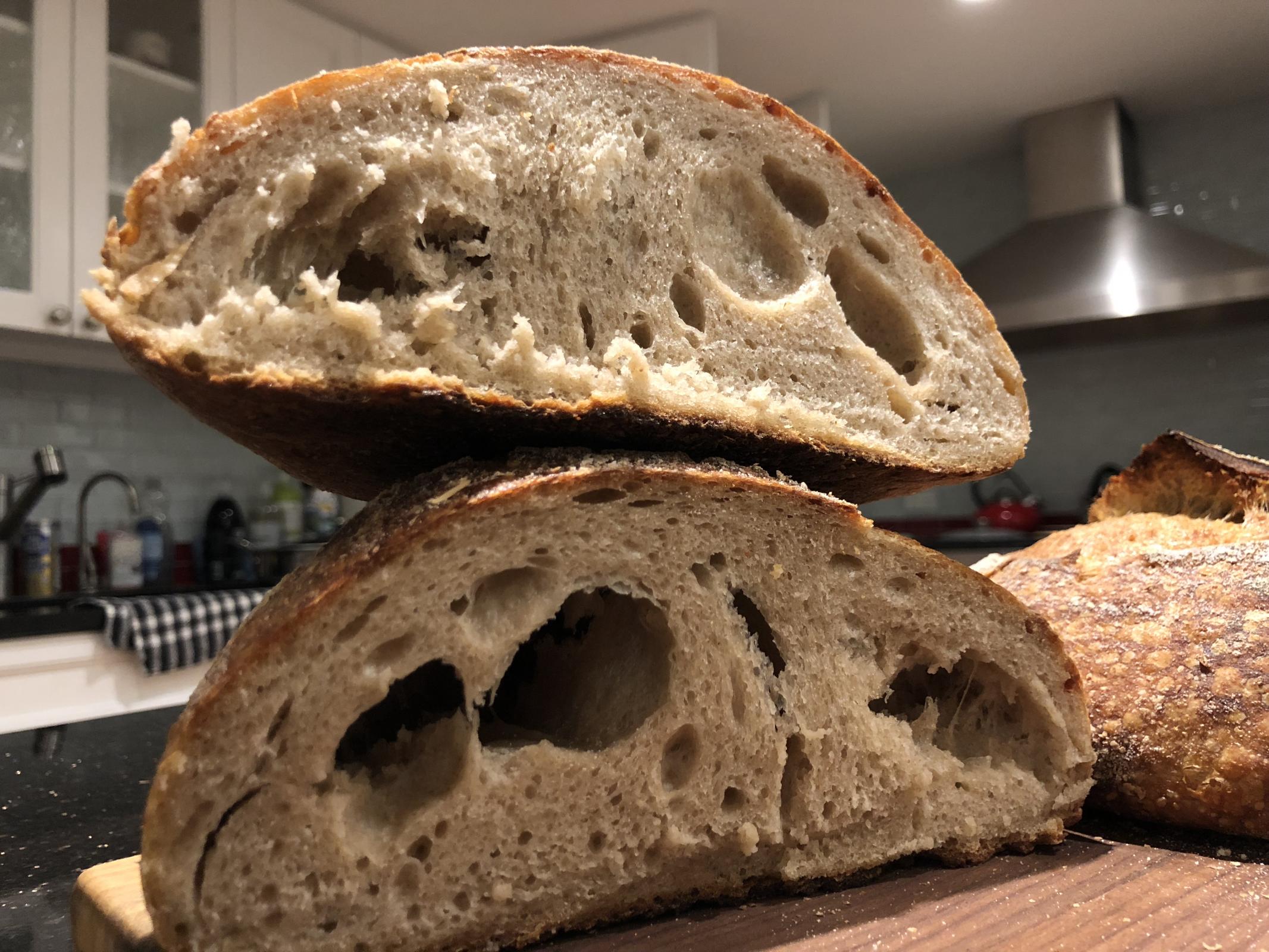 Hello!
This is a picture of the crumb of my first ever sourdough loaf. Used Maurizio's beginner sourdough recipe from perfectloaf blog. Any thoughts as to what caused this massive air bubble? The bread was incredibly delicious, great crust, and just really happy with all around - except it is very hollow inside, as you can see in this picture.
Any thoughts and suggestions greatly appreciated!
Thanks,
Rafi