Maurizio's Tartine Best Sourdough Recipe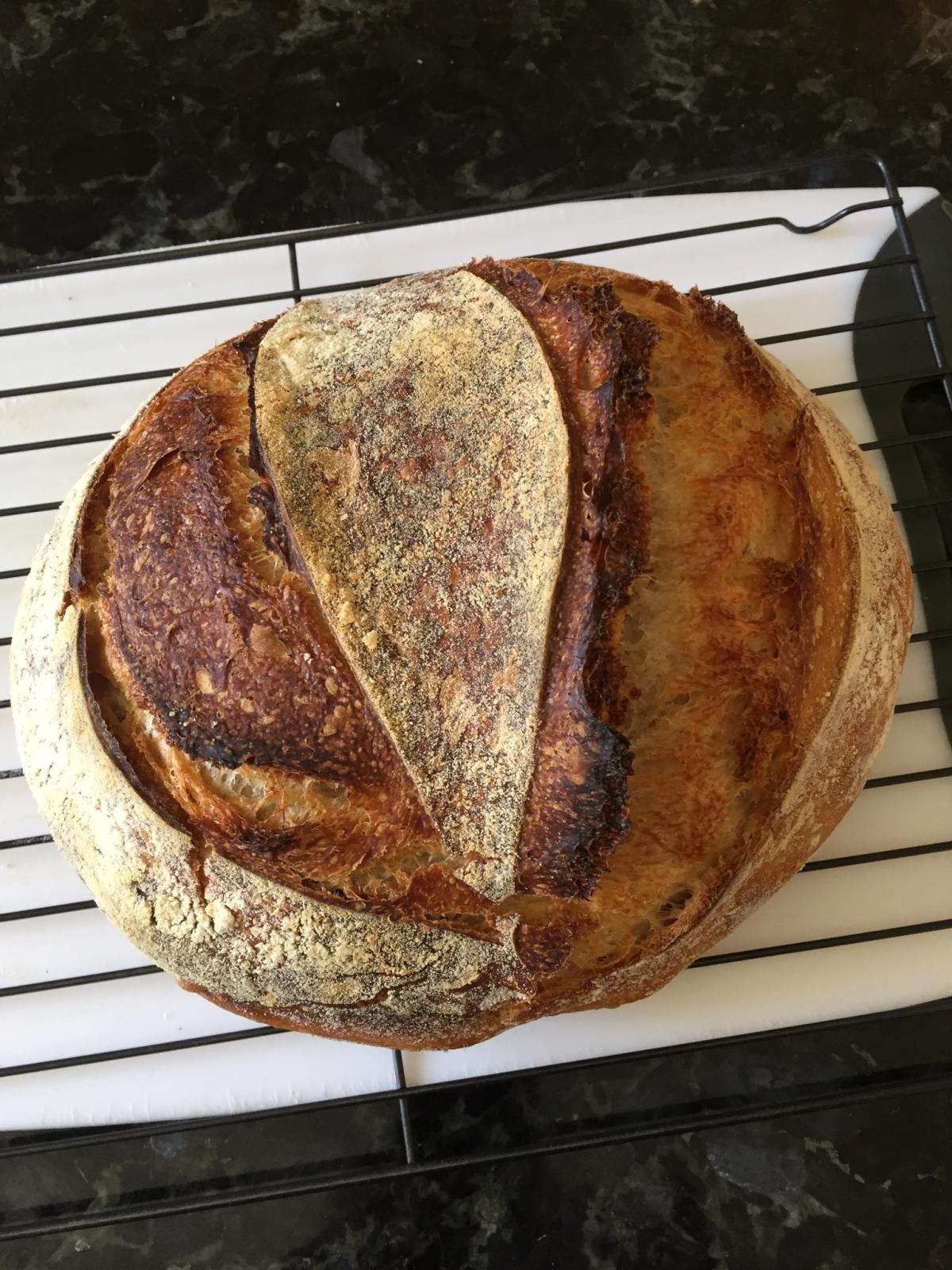 Hi Everyone - I decided to depart for the time being from Trevor's Champlain SD and try Maurizio's Tartine. Both his and Trevor's are high hydration - 84%. Big risk - and challenging.
All strengthening of the dough was through stretch & folds - the first 3 sets every 15 minutes then every half hour for a total of 6 sets. He breaks down the autolyse in 3 parts - 1 1/2 hours flour & water, then the levain is added with some reserved water - 30 minute rest, then the salt and balance of reserved water if you need it - I didn't and I didn't want to chance it.
Then you stretch & fold for about 3 minutes before beginning the bulk fermentation and 6 sets, another 1 1/2 hours of bench rest & then pre-shape. I have to tell you - pre-shape was murder - I had to use some flour.
Shaping definitely requires more flour than usual and he tells you that. It was pretty billowy by the time it got into the banneton and then into the fridge for about 16 hours.
Delicious - I used an organic all -purpose and whole wheat.