February 23, 2018 - 9:25am
I thought it might be interesting to others, so I decided to post this bake. I got interested in malted barley a while back. I was learning about diastatic malt and one thing led to another. Wendy, aka "LazyLoafer", among others helped my learning process. I went to a local "Home Brew" shop and picked out an assortment of malted grains, mostly barley. It is very inexpensive and I chose the whole grain since I have a home mill. Most, if not all of the malts are non-diastatic.
The chocolate malt (my favorite) in tiny amounts make a really distinct difference in any bread. The color of the crust and crumb are darkened dramatically. The flavor of the bread has a unique mildly bitter unsweetened chocolate, or maybe coffee taste. 
Below is a 78% Tartine. The crust is not burnt, the color comes from the malted barley.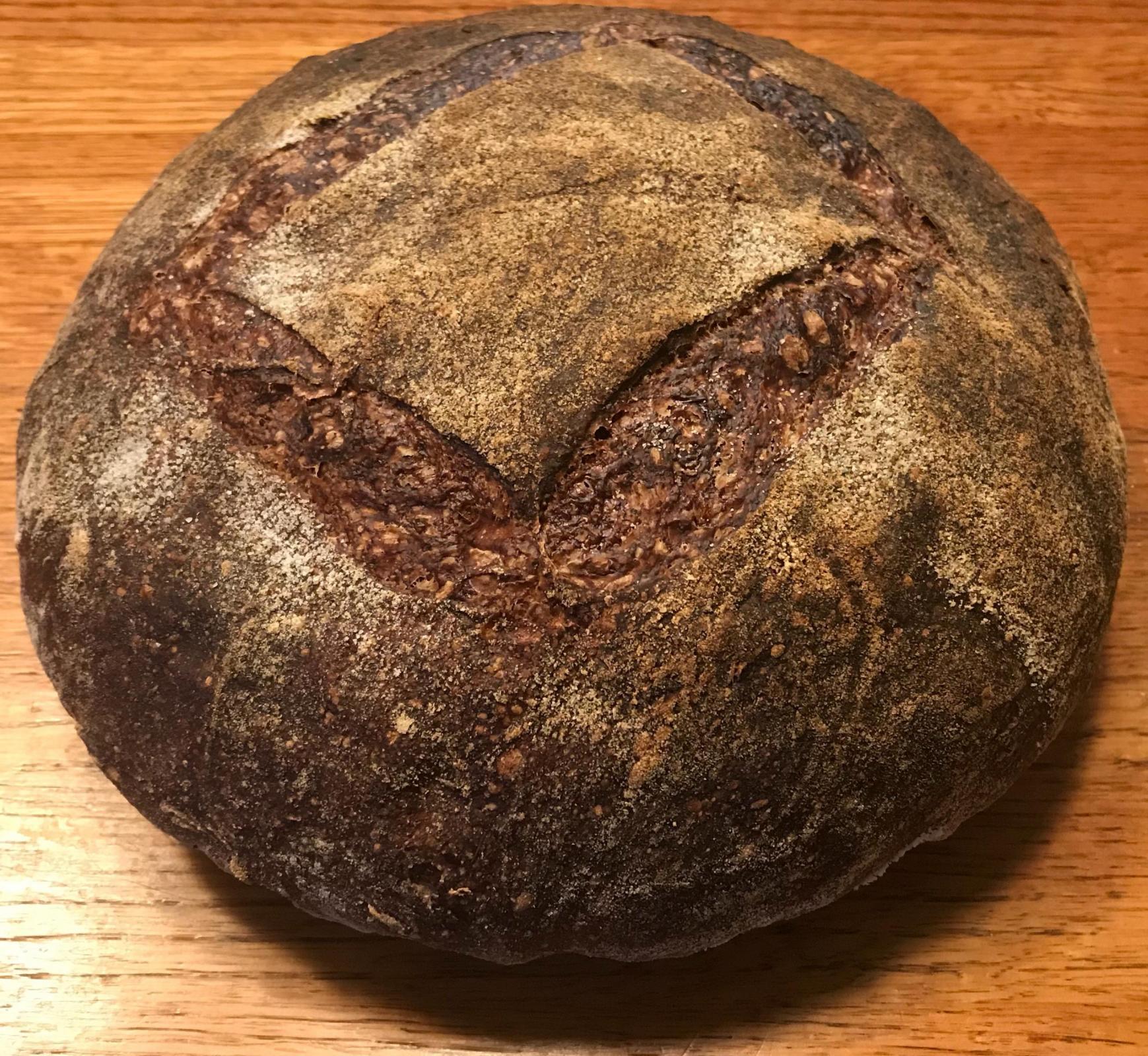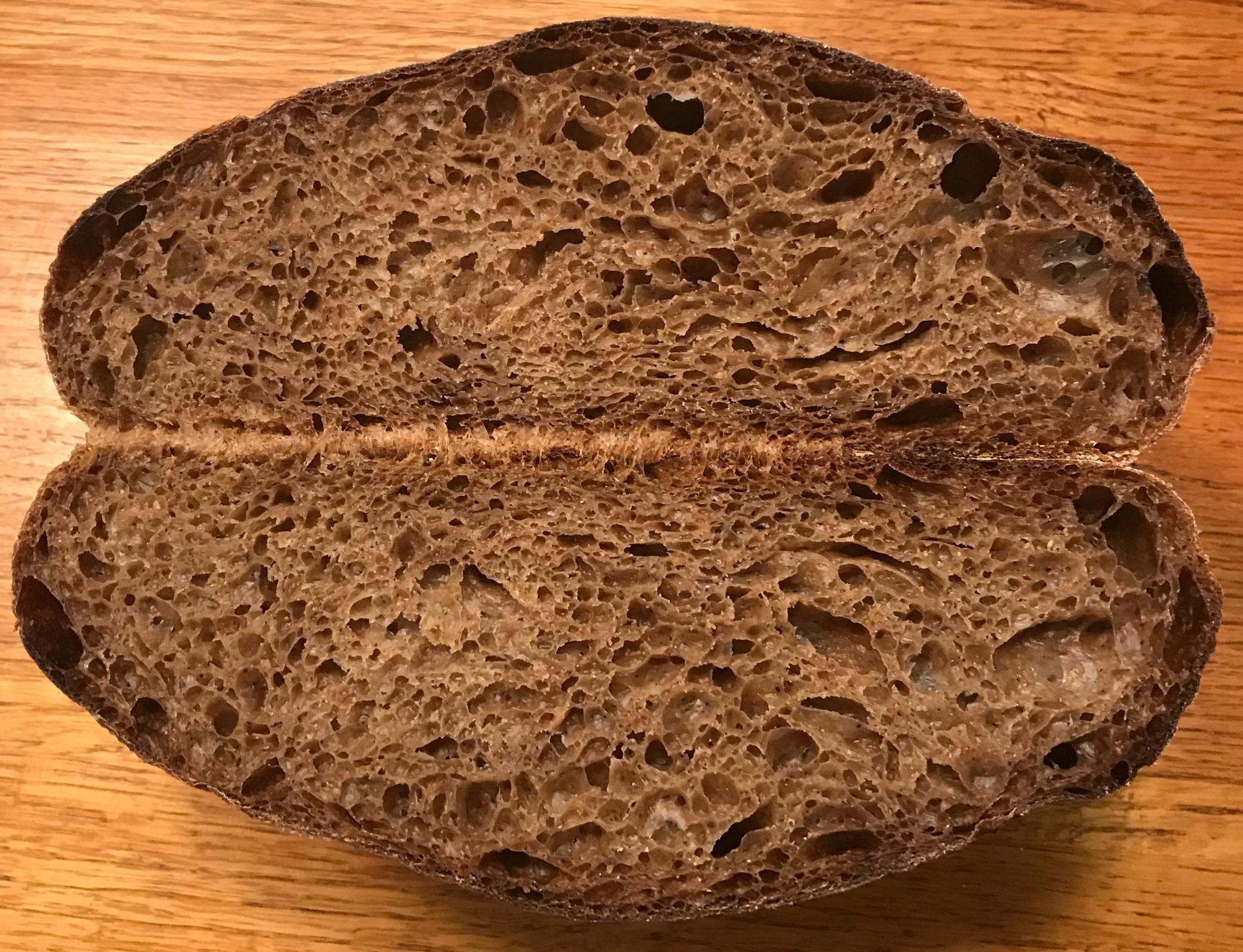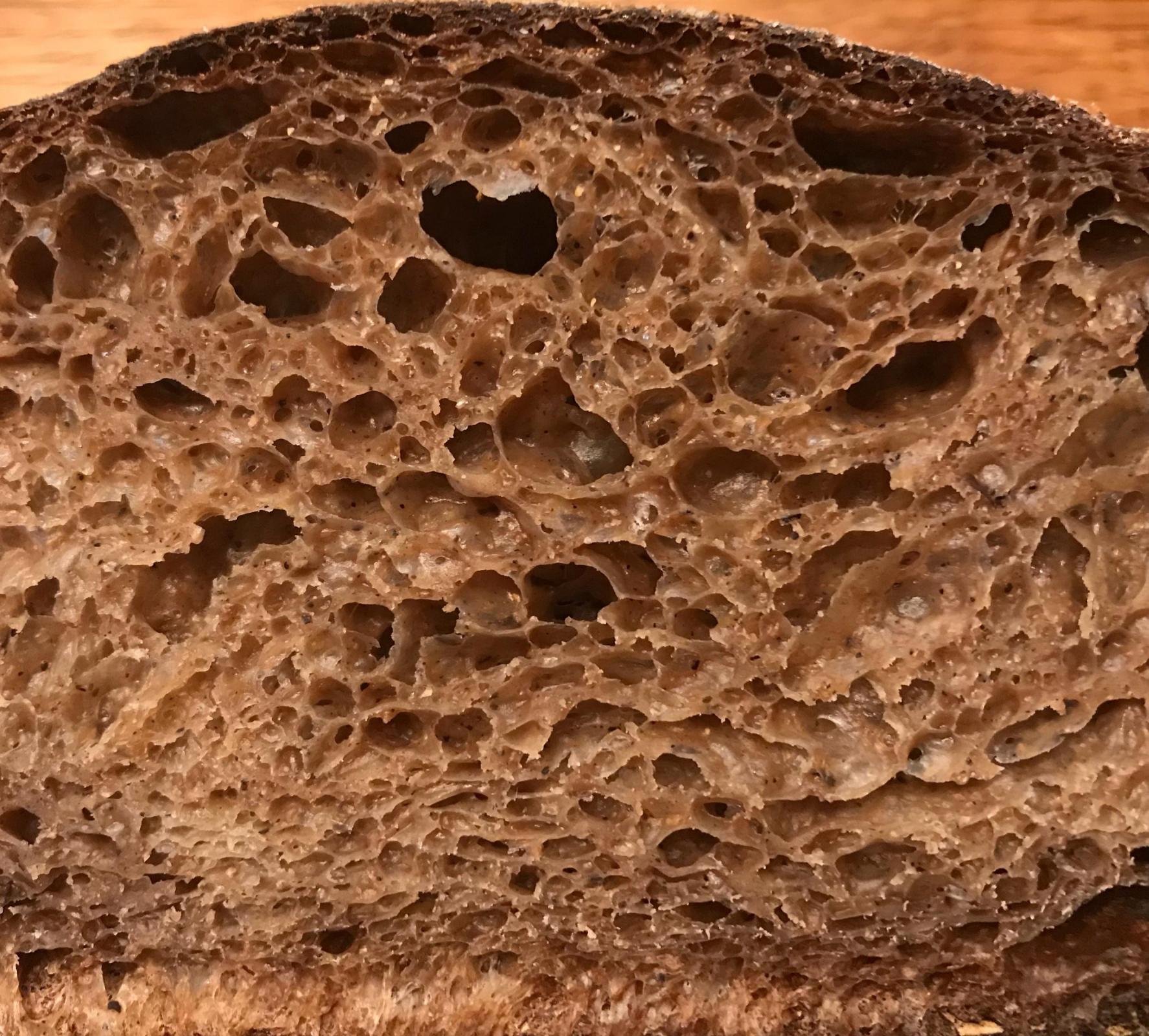 It only takes a tiny amount of malted barley to affect these result. I used 2% of the bread's flour. The image below shows 10g of fresh ground barley.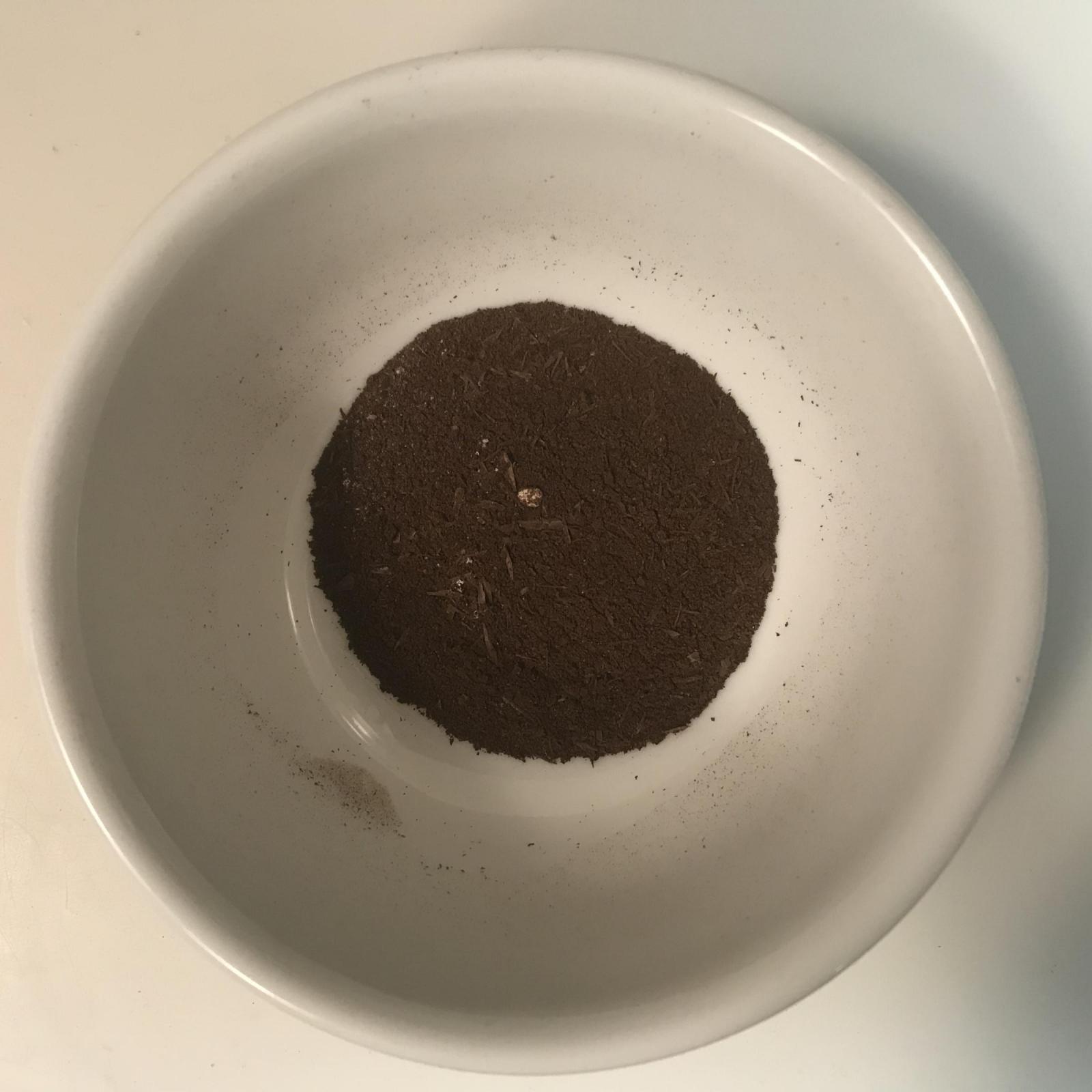 Dan