February 18, 2018 - 11:15am
Some help with Bulk fermentation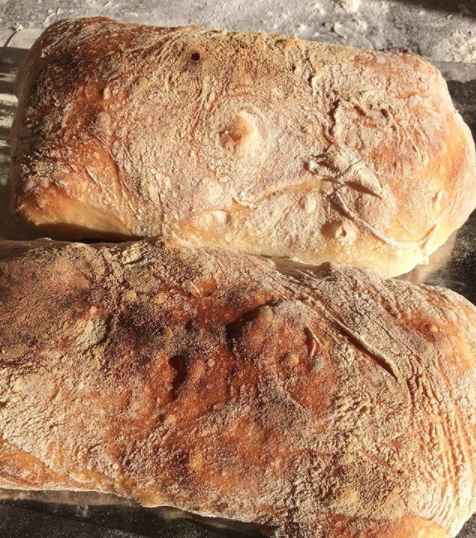 Hi Everyone
I need some advice on fermentation. I have been making ciabatta for a while now and feel like its coming out quite well but I want to ask a few questions on how to manipulate this process.
My recipe is as follows :
20 loaves ciabatta
flour - 5000g
water - 4500g 90% hydration
salt - 100g - 2 %
instant yeast - 20g - 1%
mix all the ingredients expect the salt. 
autolyse for 45mins then add salt.
turn and fold every 30mins x 4
pop in the fridge overnight for 8 hours.
take out the fridge and divide. Leave to rise whilst the oven gets hot ( 30mins )
bake at 260C for 10mins, 220C for 15mins
The result is a golden brown crisp crust and a moist airy crumb. 
Recently I baked during the day and mixed the same recipe but for only 6 loaves. I let it ferment for 4 hours at room temp, then divided and baked. The result was a slightly less golden crust but a very light and drier crumb. Also, when I divided the dough, it felt beautiful and light, like a cloud or pillow. Alot of trapped air in the dough. Compared to the dough that is left overnight which is also airy, but does not feel as light and sticks alot more when I divide it.
What I want to know, is how I can achieve the feel of the room temp fermented dough but with an overnight proof in the fridge ? 
If the crumb is cooked but still moist inside, does it mean that it hasn't proofed enough, or does it mean the opposite ? that it has over proofed ?
Thanks for the help.
Warren