February 18, 2018 - 8:55am
Today's bake - Vanessa Kimbell beginners' SD
Hi,
I have been baking the Champlain like mad and had so much starter that I thought I try a different loaf with different bread. This recipe is from Vanessa Kimbell in UK:
http://www.sourdough.co.uk/a-basic-sourdough-recipe/
I followed a recipe in her 'Food for thought' book which is essentially like the one in the link...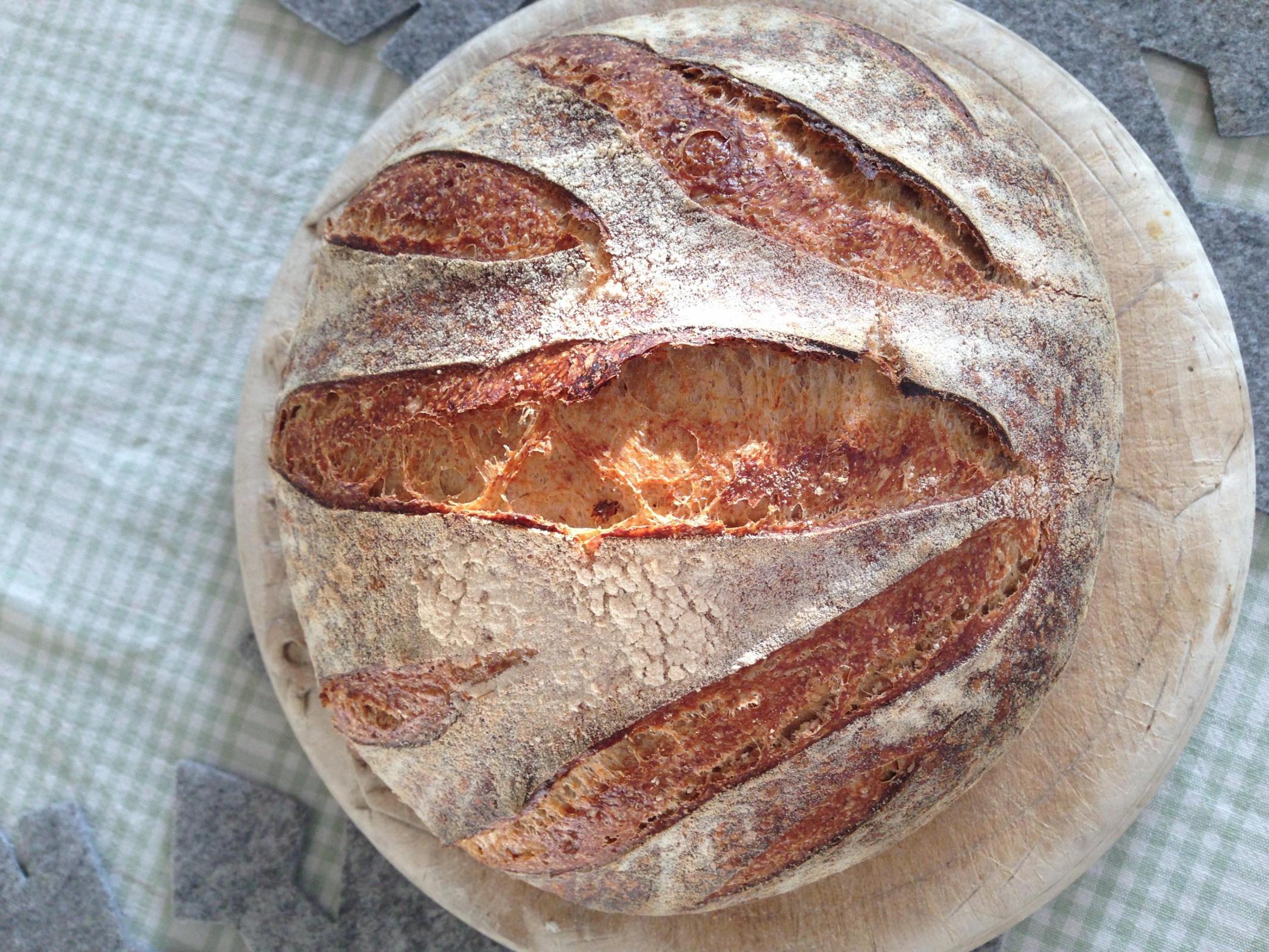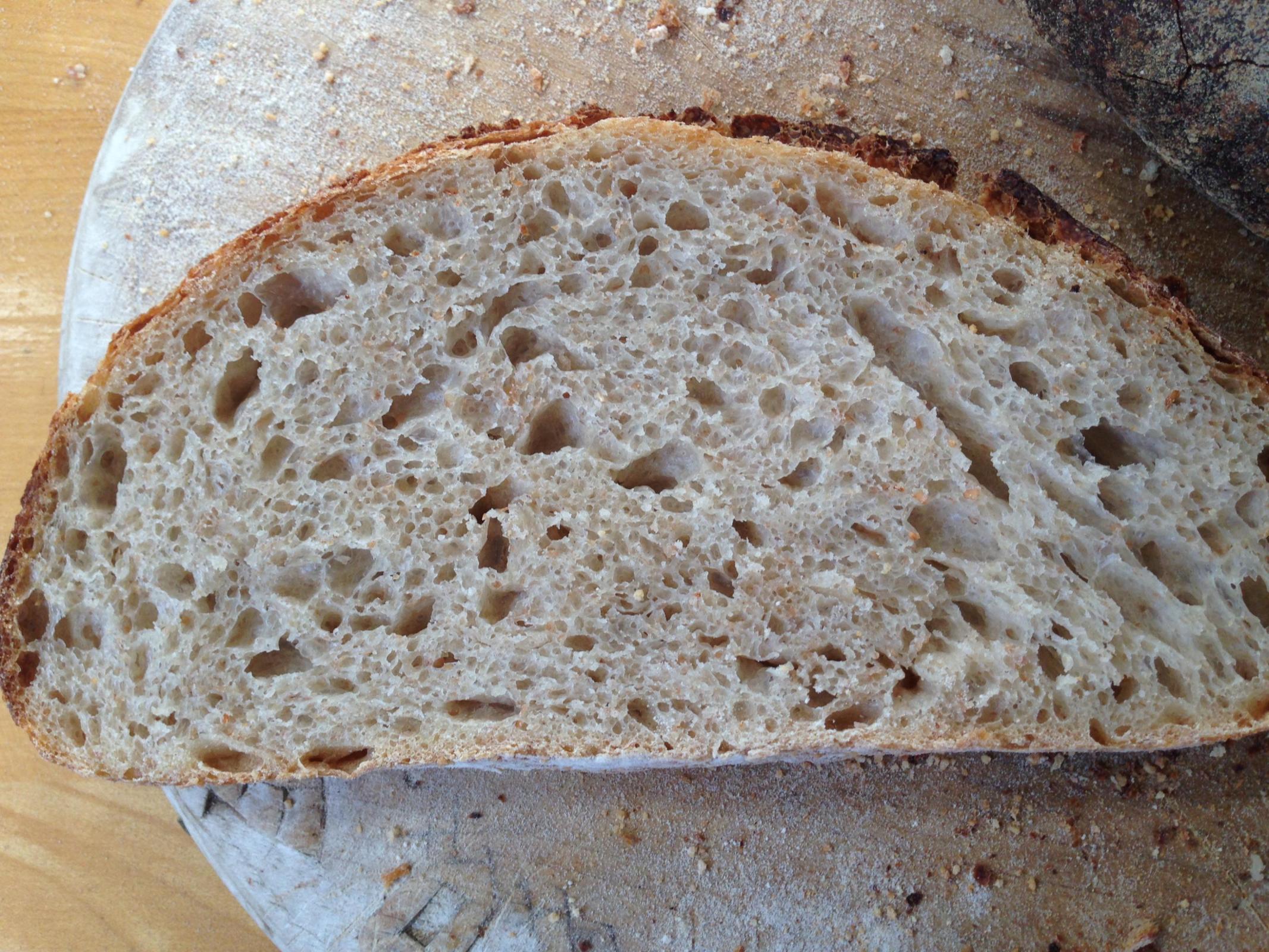 However, note the following differences:
1. She suggests in the book 30 min MIX  of ALL ingredients (salt and starter included) - I used a bit more water at 325g water @ 28C, 100g leaven, 400g white , 100g whole, 10g salt 
2. I used after this the Rubauld method to create gluten...rather than just S & F and not too difficult as dough was not too stiff to do this..
3. 2 X 30 min S & F
4. 1 hour rest after last S & F and then tension folds to create structure and tried to let dough proof under tension created
5. I think roughly after 45 min pre-shape - dough was bubbly but not proofy yet as this can be a problem for me...
6. 1 hour bench rest- and pre-shape was quite tight and the shape relaxed to a nice pancake shape for final shape
Straight into banneton after final shaping and then fridge, I tried this time floured towel in banneton and covered the dough with the towel in fridge.
Still not the open crumb I yearn for and a lower hydration loaf but family and I eat happily the bread and I learnt lots rather than going for much wetter doughs which are not (YET ) in my league.....
Kat