January 21, 2018 - 4:48pm
Wasn't it Einstein that said something like: doing the same thing, expecting a different result is the definition of insanity!?!   Well, that's what I feel like right now..
In my ongoing quest to figure out how to make a very open crumb bread per Trevor Wilson I gave this another go this weekend. I decide life is too short to eat white bread, so this time I made two loves with identical flours but slightly different hydration.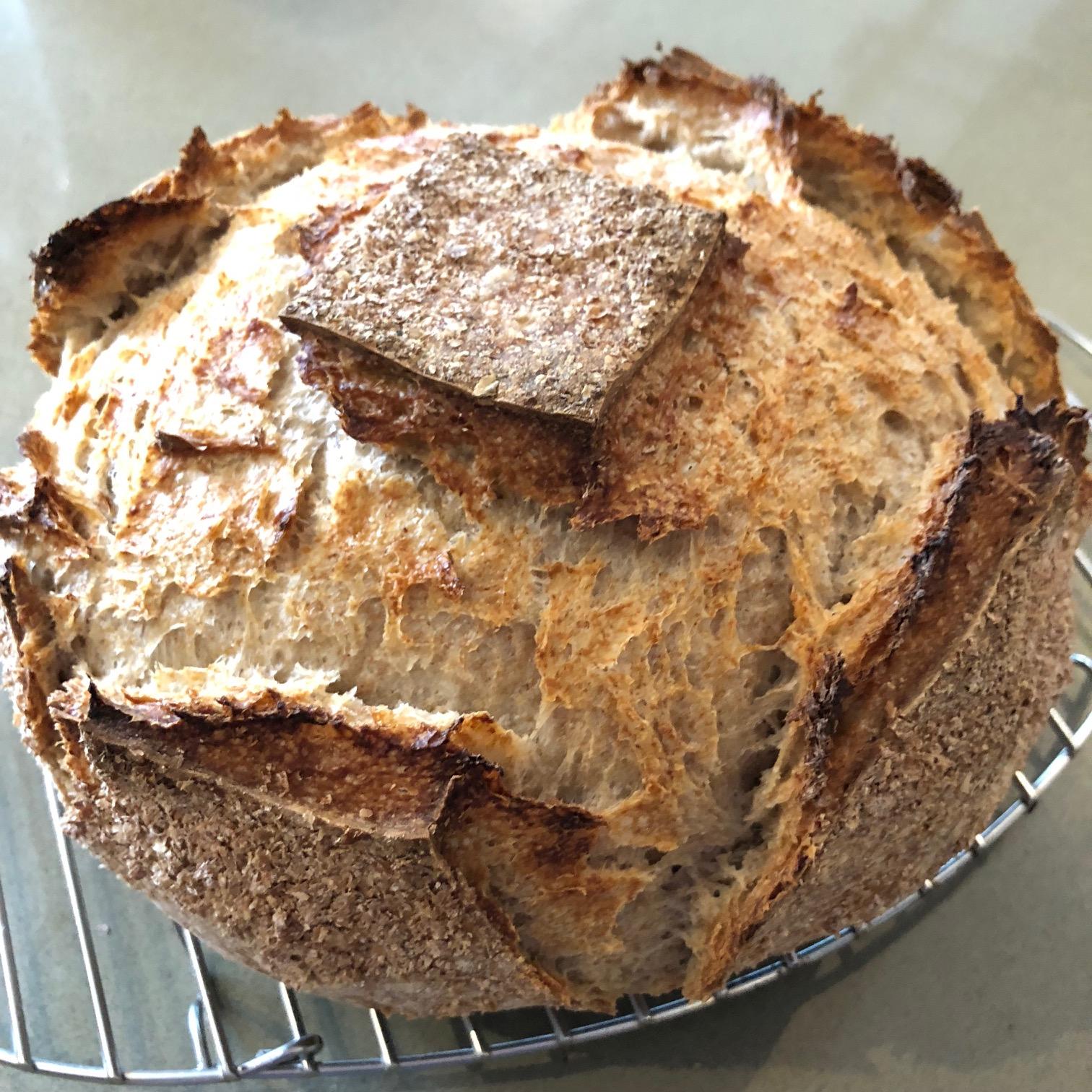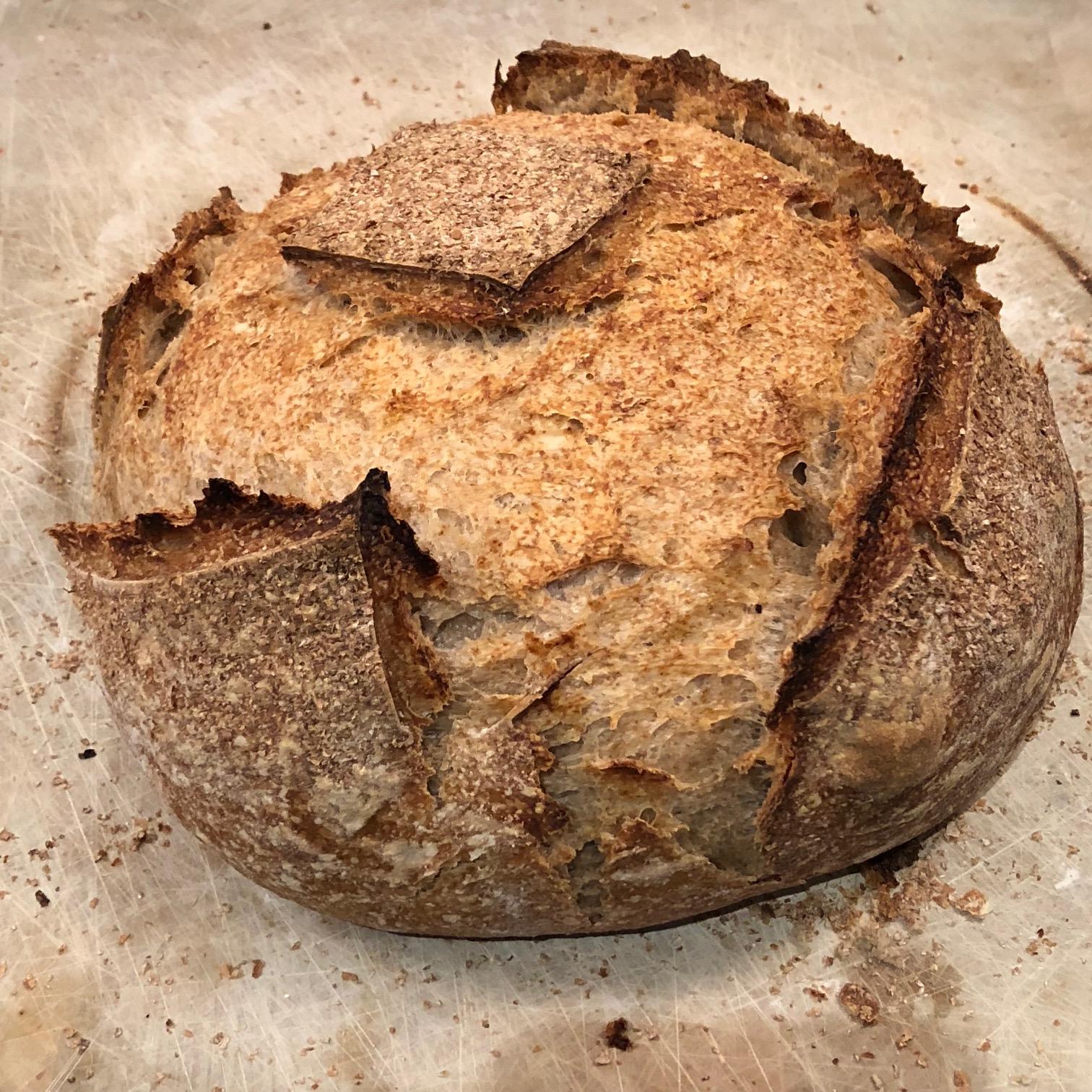 They have 350g bread flour, 100g whole wheat flour, 85g dark rye flour with 50g of a 100% hydration AP flour starter. Hydration in the first loaf  above was 65% and 70% in the second. I'm trying to work on my technique to see how hydration impacts how I deal with the process. The 65% hydration loaf was clearly stiffer than the 70% hydration loaf.
I was fairly aggressive in trying to incorporate the starter, etc. and then limited my stretch and folds. In the first 90 minutes I gave it three single sets of (four) stretch and folds - rotating the bowl a quarter turn on each.  Each of those stretch and folds were stiff and I felt like I was pulling the dough too much to make them happen. And then gave them another three stretch and folds over the next four/five hours. At the time I pre-shaped it began to FEEL more airy (but not too far) and was about at a 30-40% rise in the dough.
My starter was very active, well fed and kept in a warm (76-78 degree) spot as was the dough kept during bulk.
I didn't over work the pre-shape. I let it sit for half an hour and then did a final shape. Into the baskets and then I put them into the fridge for about 14/15 hours. Here's the crumb shots 65% to 70% respectively.. the first shot's colour is off just because of lighting when I took the picture..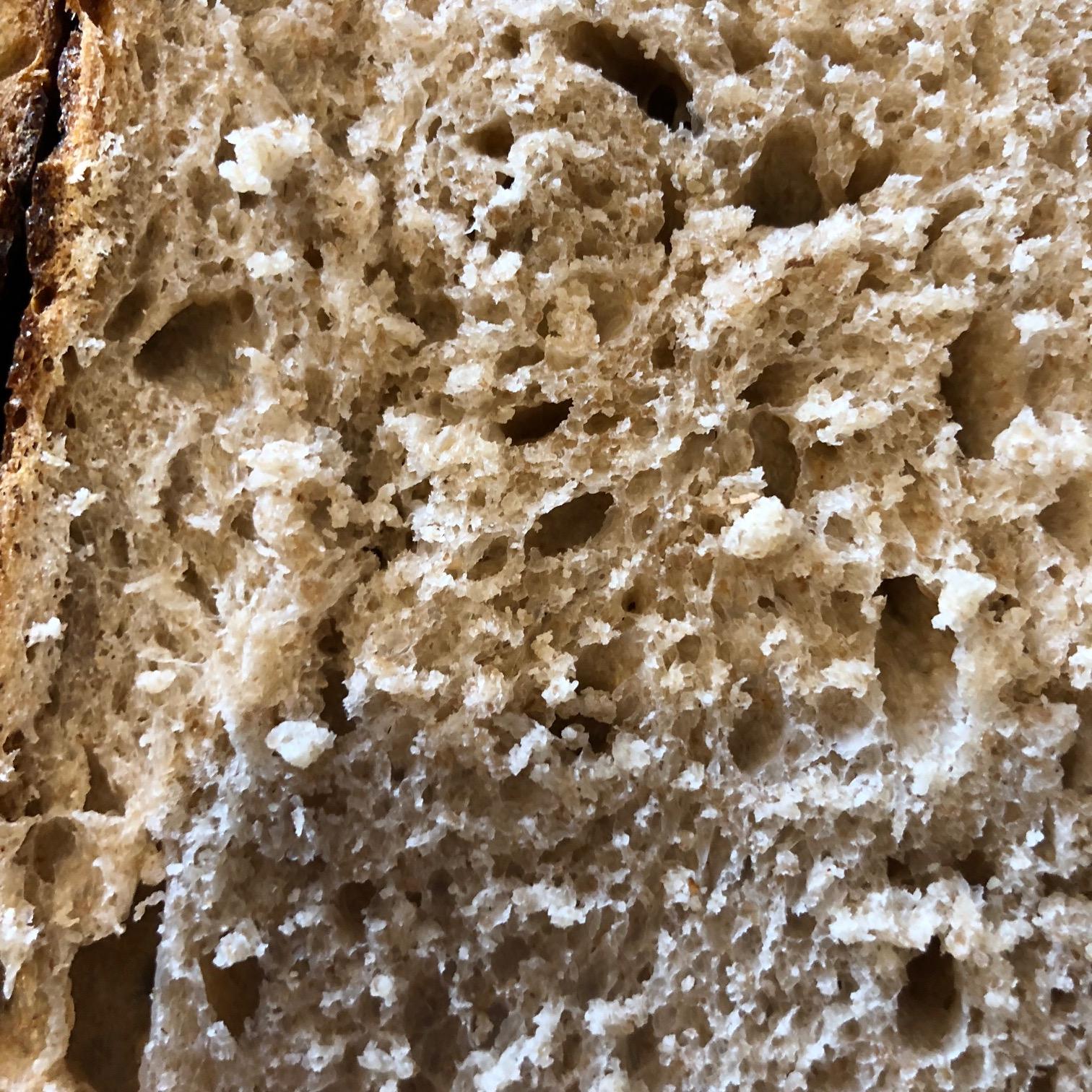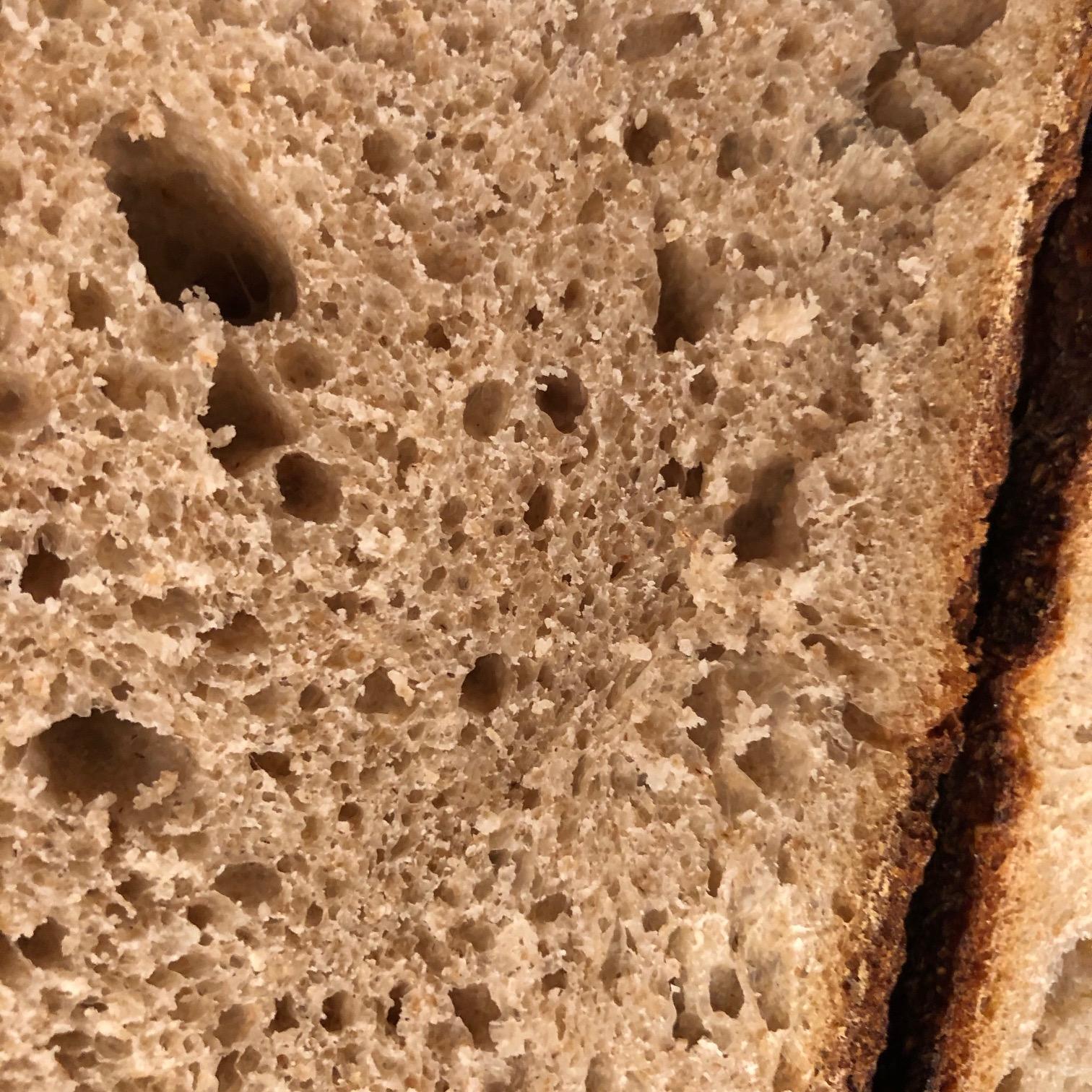 I'm no closer to getting to a HOL-E crumb. But I'm waging the battle with good intention. The breads both taste lovely and toasted with 'chateau du bourgogne cheese' taste spectacular! The wine helps too! I think I need to go back and re-read Trevor's book from the start and see what I'm doing wrong. I'm getting better at developing structure of the loaf and getting a good bloom / oven-spring, but I wonder if I should have let the bulk proof run longer than to a 35ish percent increase in dough volume (which I think is what he goes for).. The dough didn't really expand much in the fridge.  I was rushed but perhaps could have left them out this morning to warm up and maybe expand more.. thankfully I can eat my experiments!  All advice and insight welcomed!
Bake happy... bread1965!