January 21, 2018 - 11:17am
What happened to my loaf??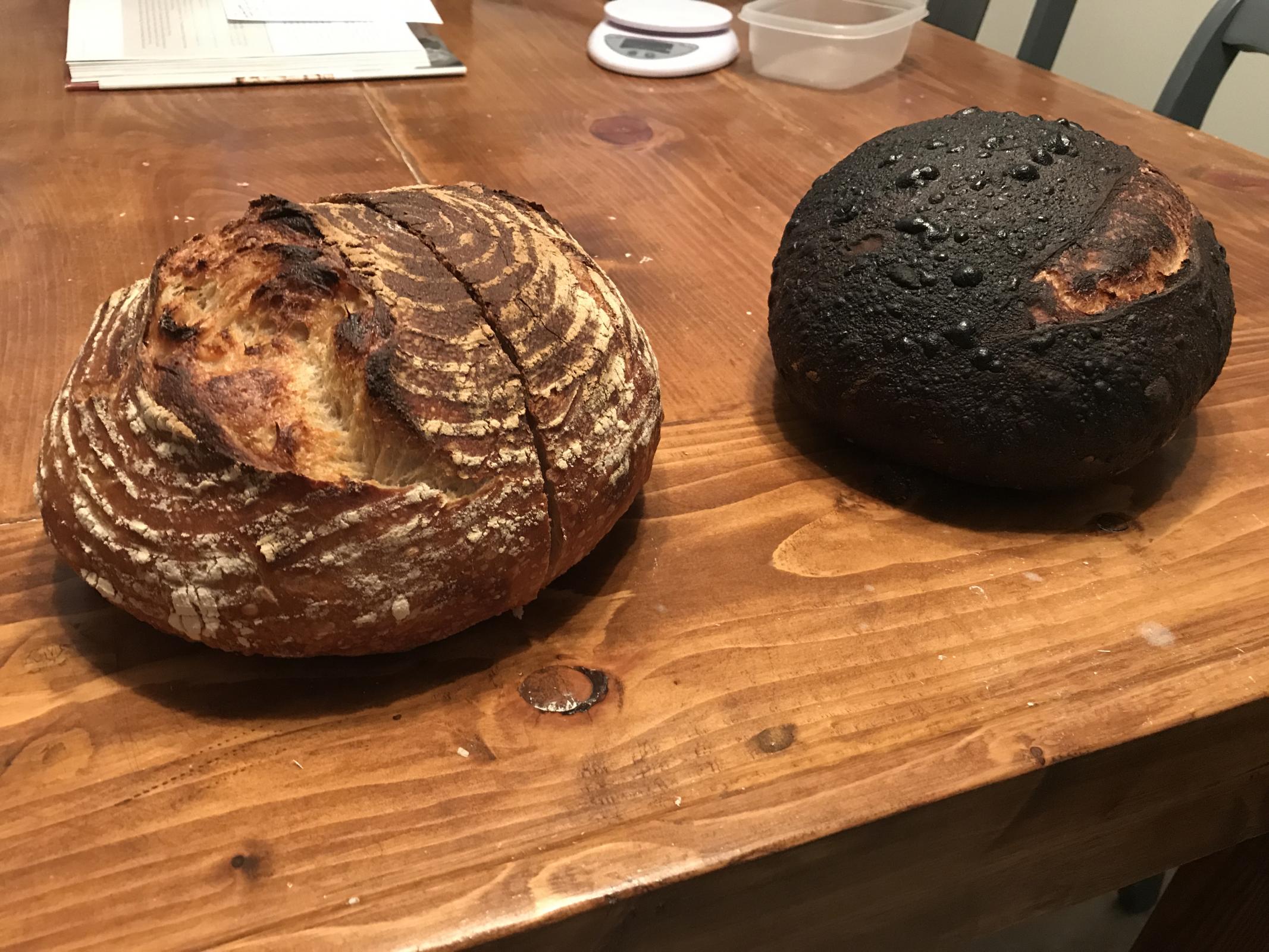 The picture below is of my Pain de Campagne from FWSY I baked this morning. I baked the same recipe yesterday, under the same conditions, with no problems. You'll see the first loaf on the left. The second loaf was baked immediately afterward. The *only* thing I did differently was scored the second loaf by hand (whereas the loaf on the left was allowed to naturally open). Oven at 475F and used a 5q dutch oven that I've used many times before. Same baking times (30 min covered). 
Any insight would be awesome! Looking to avoid this mishap again.