January 21, 2018 - 9:27am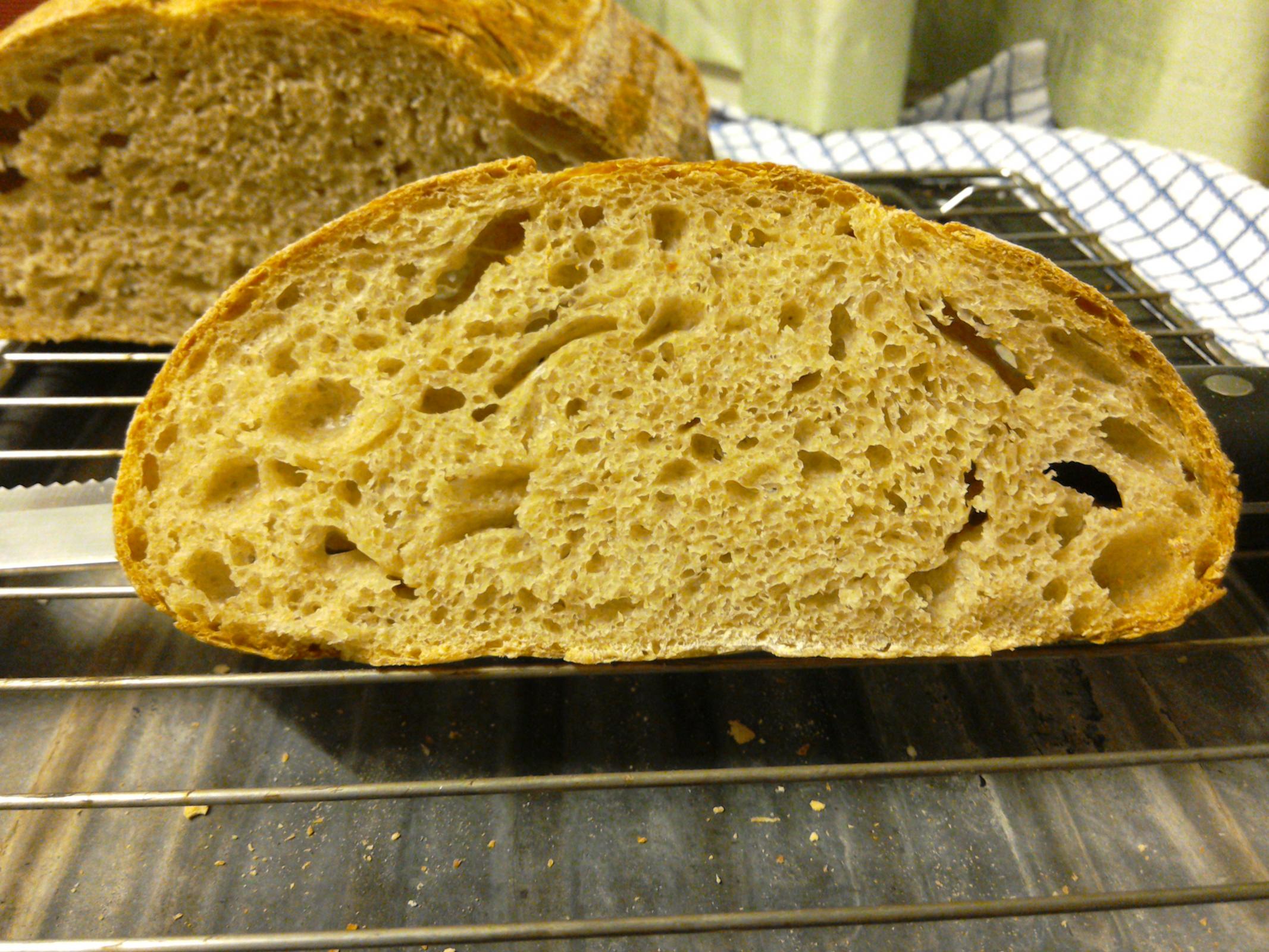 EINKORN SOURDOUGH

OVERALL FORMULA:
Flour : 100%

Water : 68.18%

Salt : 1.8%
FORMULA:
Flour : 100%

Water : 65%

Salt : 2%

Levain: 20%
RECIPE:
Bread Flour : 450g [12.6 % protein] (90%)

Wholegrain Einkorn Flour : 50g [10.6% protein] (10%)

Water : 325g (65%)

Salt : 10g (2%)

Levain : 100g @ 100% hydration 50:50 bread & wholegrain einkorn flour (20%)
LEVAIN BUILDS:
Night before… 10g starter + 20g water + 20g flour (10g bread flour + 10g wholegrain einkorn).
                           Left  to mature for 10-12 hours at room temperature.
Morning of…    50g starter + 50g water + 50g flour (25g bread flour + 25g wholegrain einkorn).
                           Fermented  for 6 hours at 27°C (80.6°F)
                           Use  100g in the dough.

METHOD:
Autolyse the flour and water for 30 minutes.
Flatten out the dough, sprinkle the salt, fold the dough over and flatten the dough out again.
Add the levain then fold and squeeze the dough till incorporated.
Gently develop the gluten by using the "Rubaud Method" as described by Trevor Wilson.
Transfer to a well oiled bowl and bulk ferment for 5-6 hours giving the dough a stretch and fold the first 3 hours and resting for the remainder.
Pre-shape and bench rest for 20 minutes.
Shape into prepared banneton and final proof in the refrigerator for 8-12 hours.
Bake using your usual method.