January 10, 2018 - 1:52pm
Debugging unintended large holes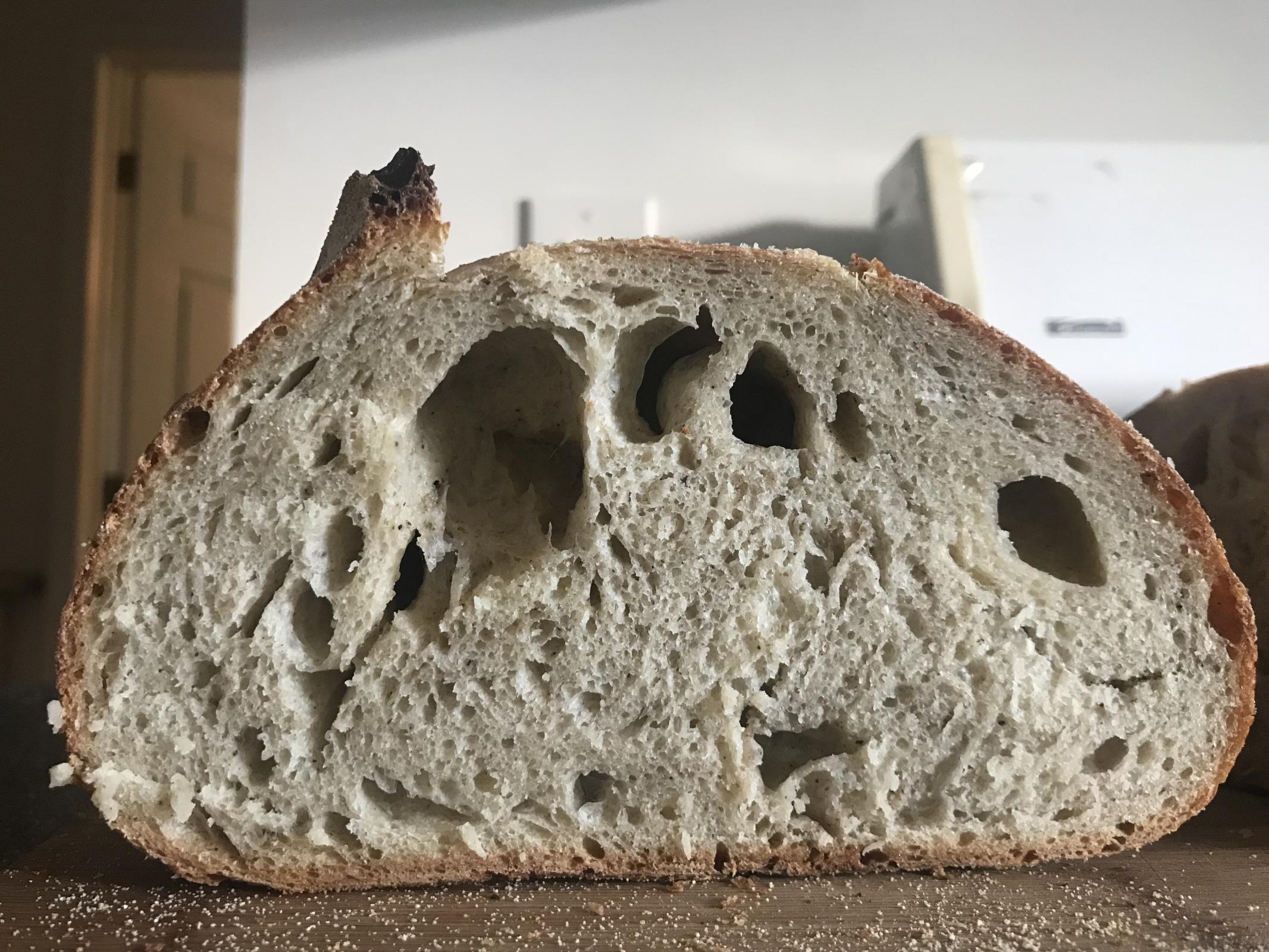 I have baked Trevor Wilson's "Open Crumb from Stiff Dough" bread a dozen times or so now. I've upped the hydration a bit to 67%:
- 50g rye starter @ 100% hydration
- 435g King Arthur Bread Flour
- 25g King Arthur Whole Weat
- 300g water
- 13g salt
Process:
Day 1:
- 23:00: Mix water, flour, salt
Day 2:
- 8.30-9.00: Mix starter into dough
- 9.00-13.00: Bulk
- 13.00: Light stretch and fold, followed by light preshape
- 13.00-13:25: Bench
- 13:25: Lightish shape and 5 minute rest
- 13:30-14:30: Proof
- 14:30-15:15: Bake in cast iron pot with lid on ~450F for 20 minutes, followed by 25 minutes lid off at ~400F
Ambient temperature at night probably ~20C, raising to ~25C at noon.
Oven spring is nice, bread tastes great, no complaints. But for the past five bakes or so, I've had a few very large holes as pictured above. For all previous bakes I did 4-5 tight S&F, so I thought I would change it up this time. But it came out looking exactly the same way – down to the pale, shiny score etc.
What's frustrating is that I've previously had a couple of breads that were perfect for me with the same recipe/process/flour, except this one was at 65% hydration. Here's an example from mid September: