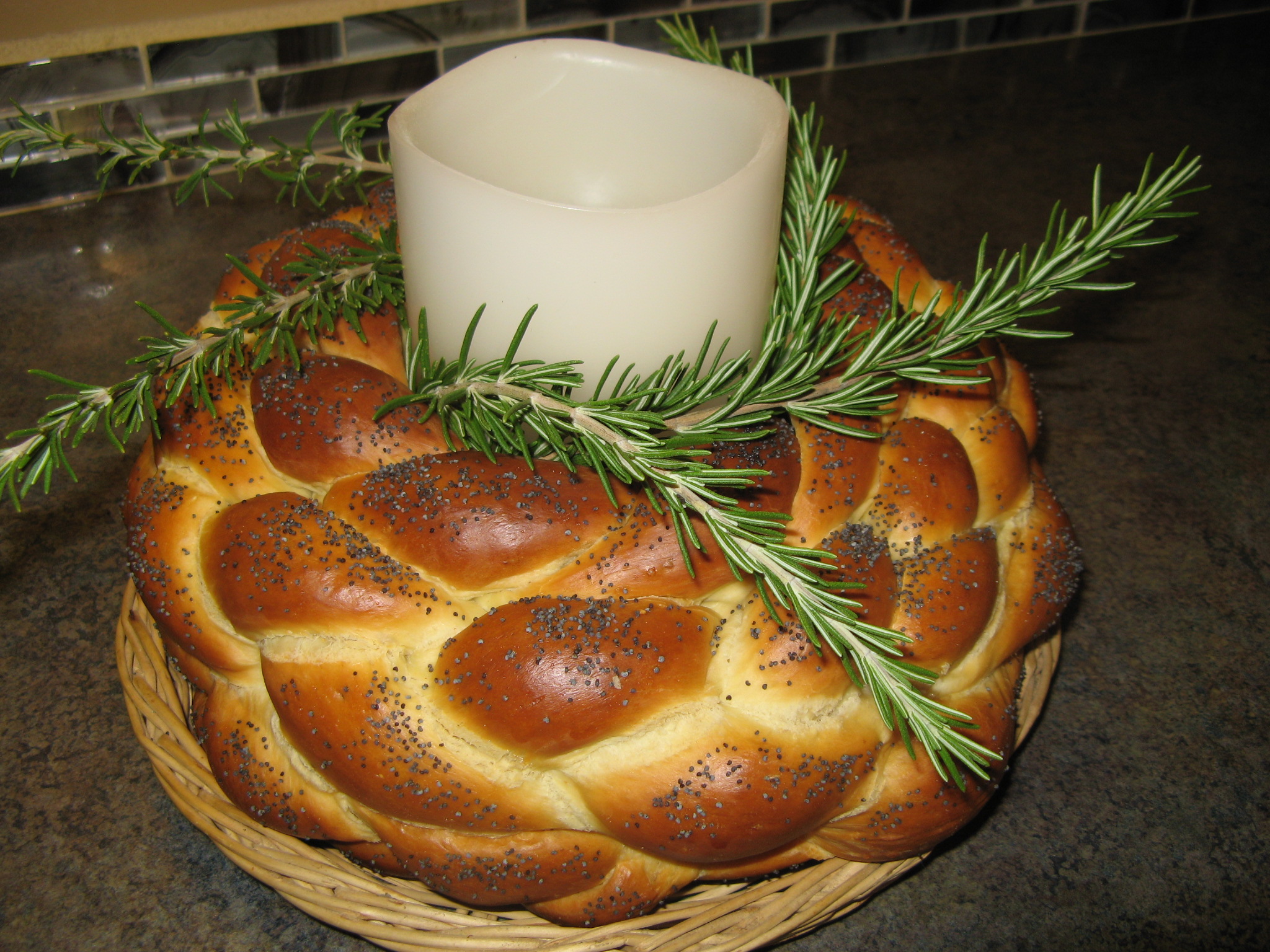 Friends in the neighbourhood celebrate Ukrainian Christmas Eve every Jan. 6th, and a couple of times I've been asked to bake the traditional Kolach (bread centre piece). This is an egg bread, done in three stacked braids to represent the Holy Trinity. A space is left in the middle for a fat candle.
I used the recipe on King Arthur Flour for Ukrainian Wedding Bread as this makes a dough that is relatively easy to braid, but still rich enough to be lovely to eat. I made a couple of small changes (two tsp of vanilla instead of the rum flavouring; orange zest instead of lemon, and a little bit of ginger).
Last time I made this the top braid sort of fell into the middle as it rose, so I wanted to support it well. I rummaged around in the baking drawers and found a set of pans that made a perfect stack! That's a pizza pan, a 6" cake pan, a 4" angel food pan and a cannelle form, all sprayed with pan spray.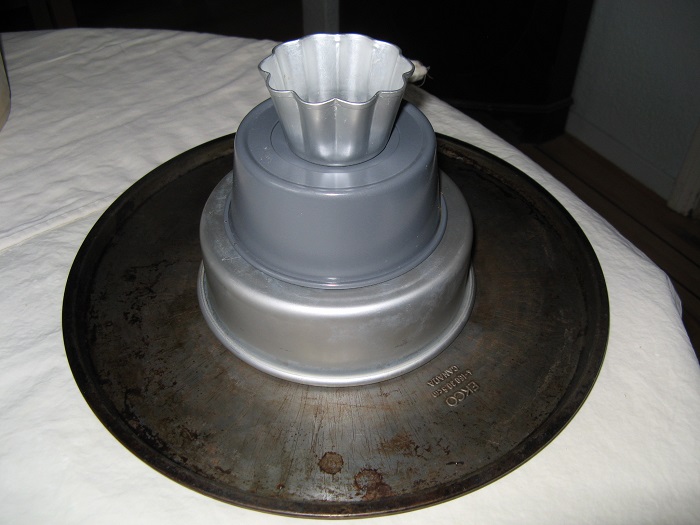 I made the dough the night before and put it in the fridge overnight. It had to sit for a bit to soften, then I divided it into eight pieces and started to roll and then braid. The bottom two tiers are 3-strand braids, with a 2-strand twist on the top. I ended up not needing the little form on the top.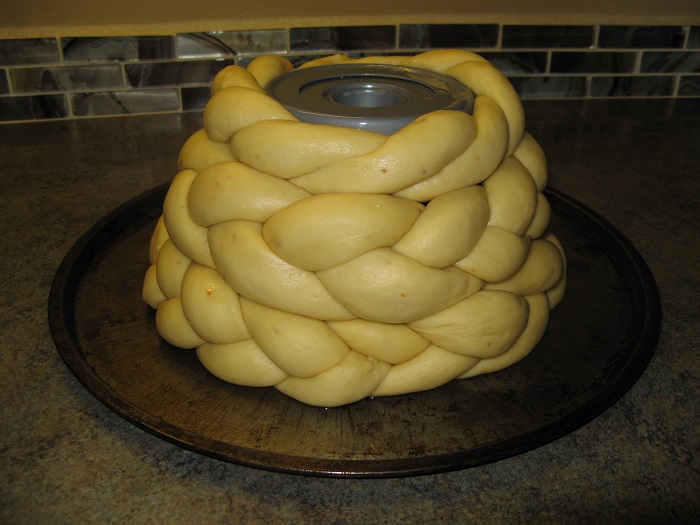 It baked up beautifully! I let it cool a bit, then carefully inverted it and took the supporting pans out of the middle - easy peasy! And the large candle I had fit perfectly. People told me after that the bread was delicious; unfortunately there weren't any leftovers so I can say for sure. :)