December 31, 2017 - 3:47pm
Lucy told me that, in the old days, Jewish bakers in Poland and around Vienna started baking these cookies shaped like a horn or twist several hundred years ago.  The root Yiddish word for Rugelach means little twists or horn and are made from triangles of dough rolled up with a filling inside.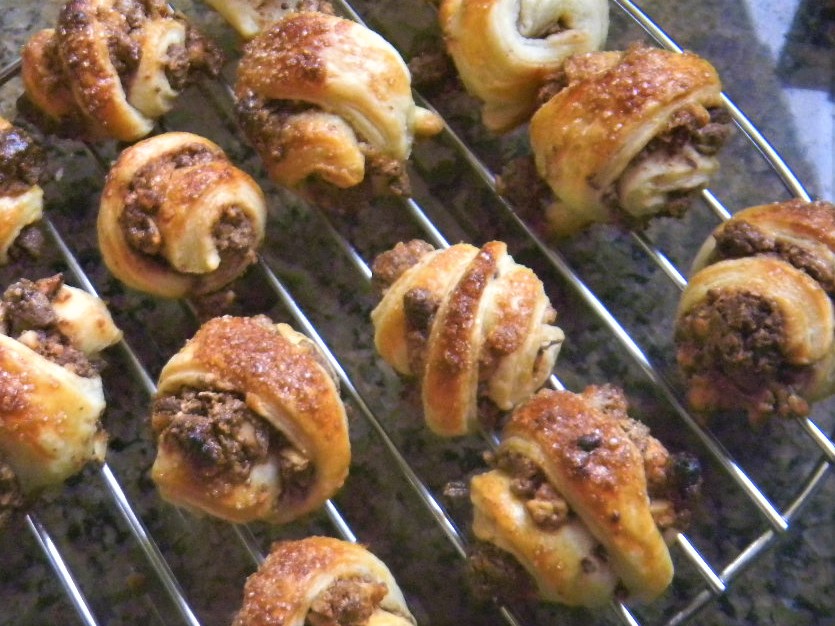 The originals were either ale yeast or sourdough.  Later they were made with yeast and had either sour cream or cream cheese in the dough.  These are not, old school yeast ruglelach.  They have no SD or yeast in them even though Lucy considered it.  These are puff paste rugelach that has both sour cream and cream cheese in the dough to make them seem old school …yet modern, much lighter and airy.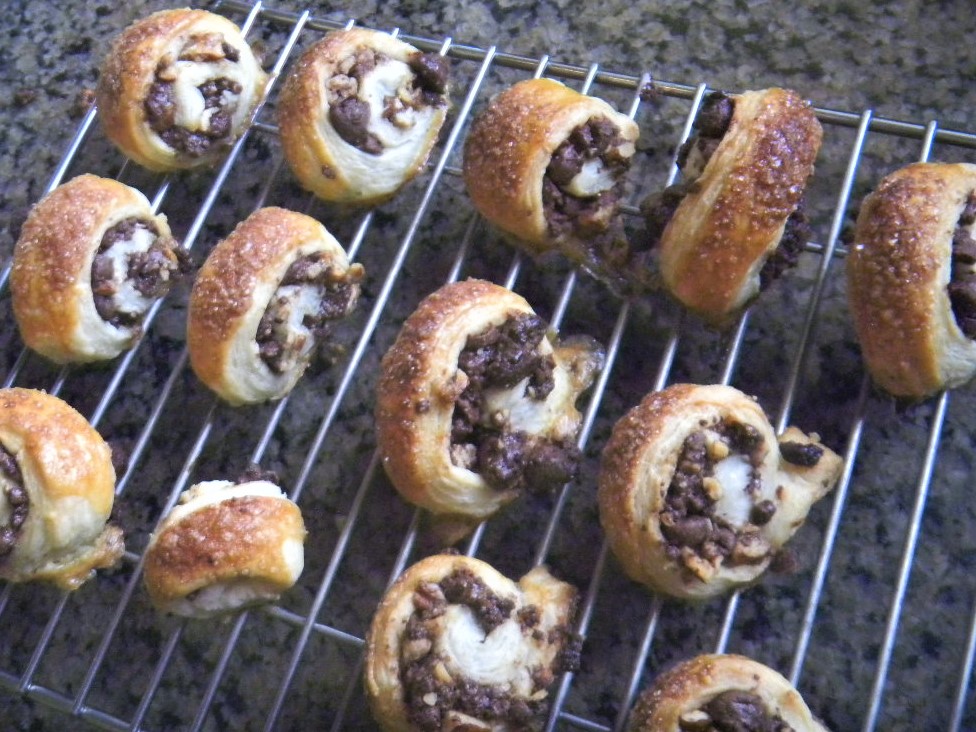 Jewish bakers in Vienna later took out the filling and the cream cheese or sour cream left in the sourdough or yeast and made the first croissants around the mid 1800's of so, that the French added a French name to later.  These Jewish bakers also made the first Kaiser Rolls but they were originally named Franz Joseph rolls, after the Arch Duke of Austria.  The Germans changed the name later to Kaiser Rolls but that is totally different Lucy tale.
How did that smoked pork butt of Christmas get in there?
I made the dough exactly like this https://www.thekitchn.com/how-to-make-puff-pastry-222312 but only made half a batch and added 2 T each of SC and CC cutting the requited ice water as a result to make 24 rugelach.  If you have never made puff paste, I suggest you do and use this easy method that works great every time.  I used half LaFama AP and half WINCO high gluten flour.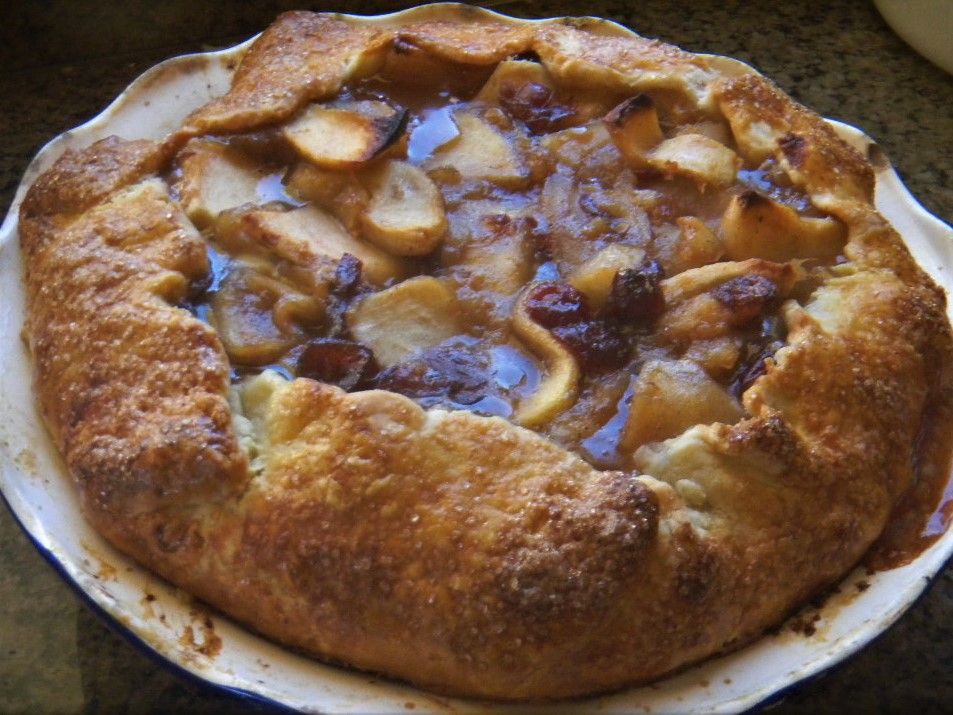 We made a nice Holiday Celebration 3 apple, pear, ginger, snockered cranberry and bourbon galette that we have been eating all week. - Delicious!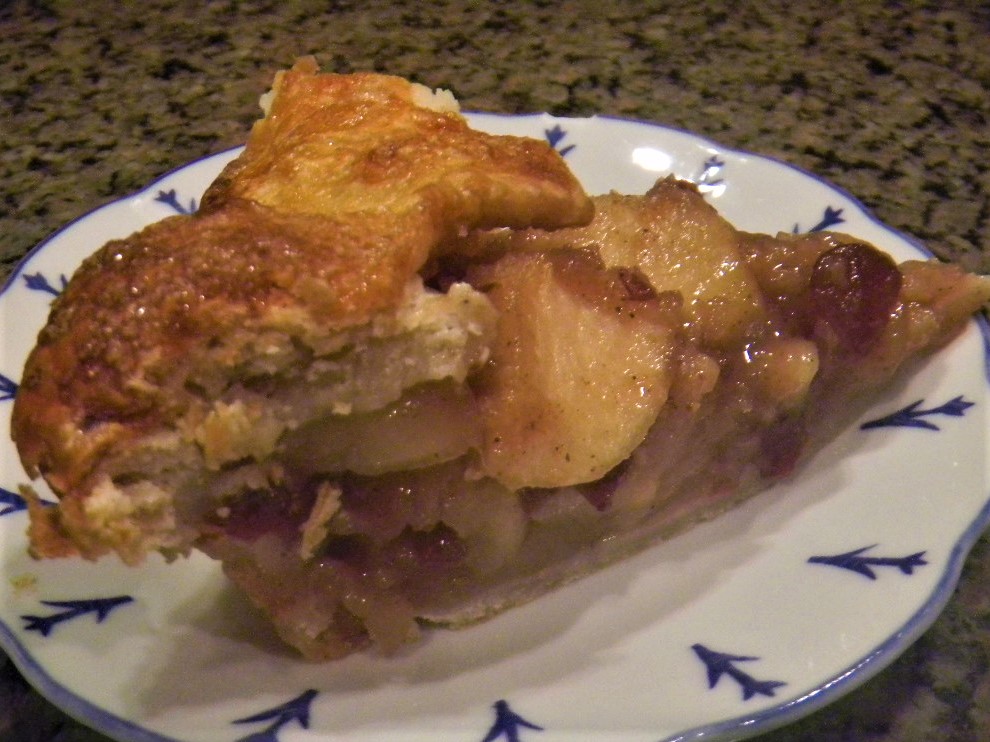 Half of them had a chocolate chip and pecan filling; 3 oz of chips and 1 oz of pecans, with a bit of cinnamon, sugar and 1 T of softened butter.  The other 12 were; hazelnut, chocolate chip, same ratio as above, 2 T of peanut butter with 1 T of sugar and 1 T of butter.   We think both will be tasty if Lucy doesn't eat them all!  She looks very hungry!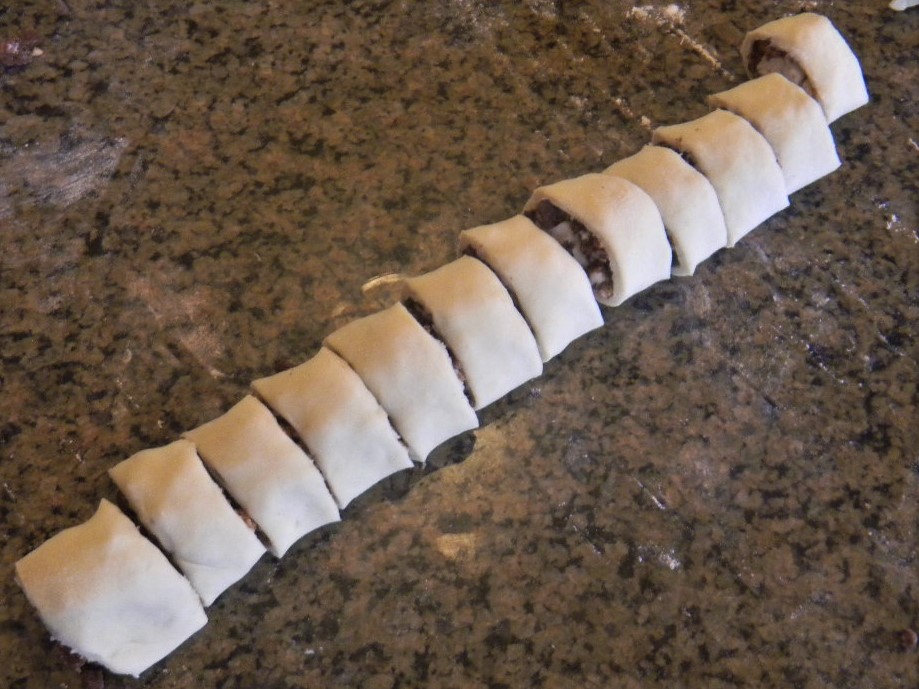 After the roll up for the non horn variety
Monster Denver Omelette for 3 on Christmas  Day!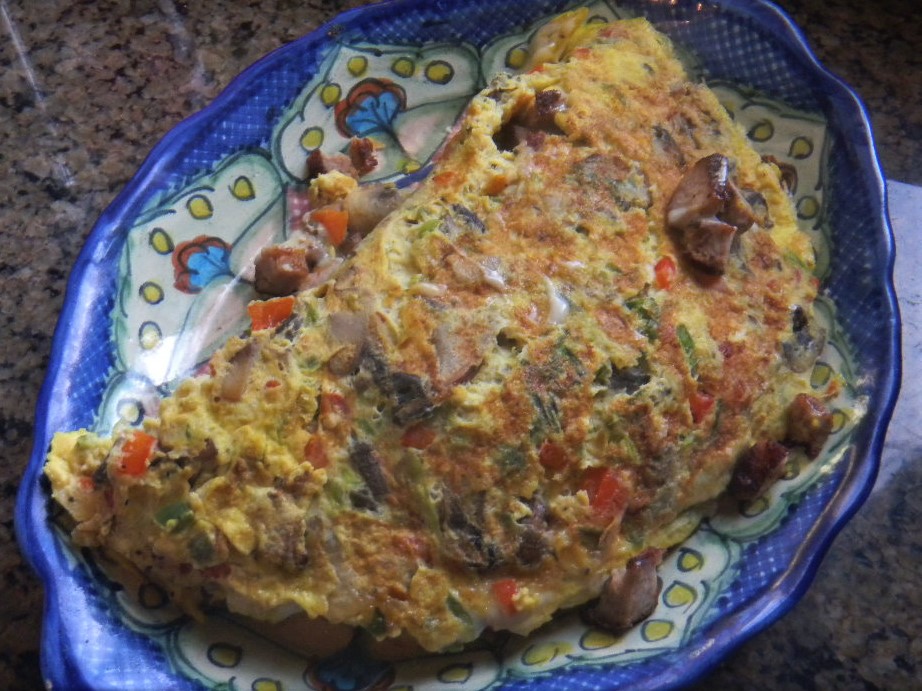 Happy New Year to all Fresh Lofians!  And a NY sunset from Arizona