December 28, 2017 - 7:04pm
60% Kamut Sourdough Bread from "Tartine Book No. 3"
This is my first venture into baking with Kamut. It won't be my last. Kamut is a copyrighted name for Khorasan wheat which is an "ancient grain" - one of the ancestors of modern durum wheat. Like durum, it is a large berry that is yellowish in color and, when used in high percentages, gives a yellowish color to the bread's crumb. It is claimed that individuals who cannot tolerate the commonly available modern hybrid wheat can tolerate breads made with ancient grains (eikorn, emmer, khorasan).
Kamut is very high in protein, but not in gluten. It absorbs a lot of water, particularly when used as a whole grain flour. The resulting dough benefits from high hydration and from a longer than normal autolyse.
This bread is said to be 85% hydration. In fact, because Chad Robertson does not account for the water in his liquid starter when calculating baker's percentages, the hydration is a bit higher. This dough is 60% whole grain Kamut. (I used freshly milled flour.) It also calls for another 20% high-extraction flour. (I used Central Milling's T85 Organic flour). Yet, the dough was delightful to handle. It was tacky but not sticky and very extensible. The loaf's crumb is airy, light, cool and tender. The flavor when freshly cooled was not very different from a bread made with common red hard Winter wheat, to my taste. My experience with similar breads is that their flavor evolves over the first 2 or 3 days, though. So, we'll see.
How about some photos?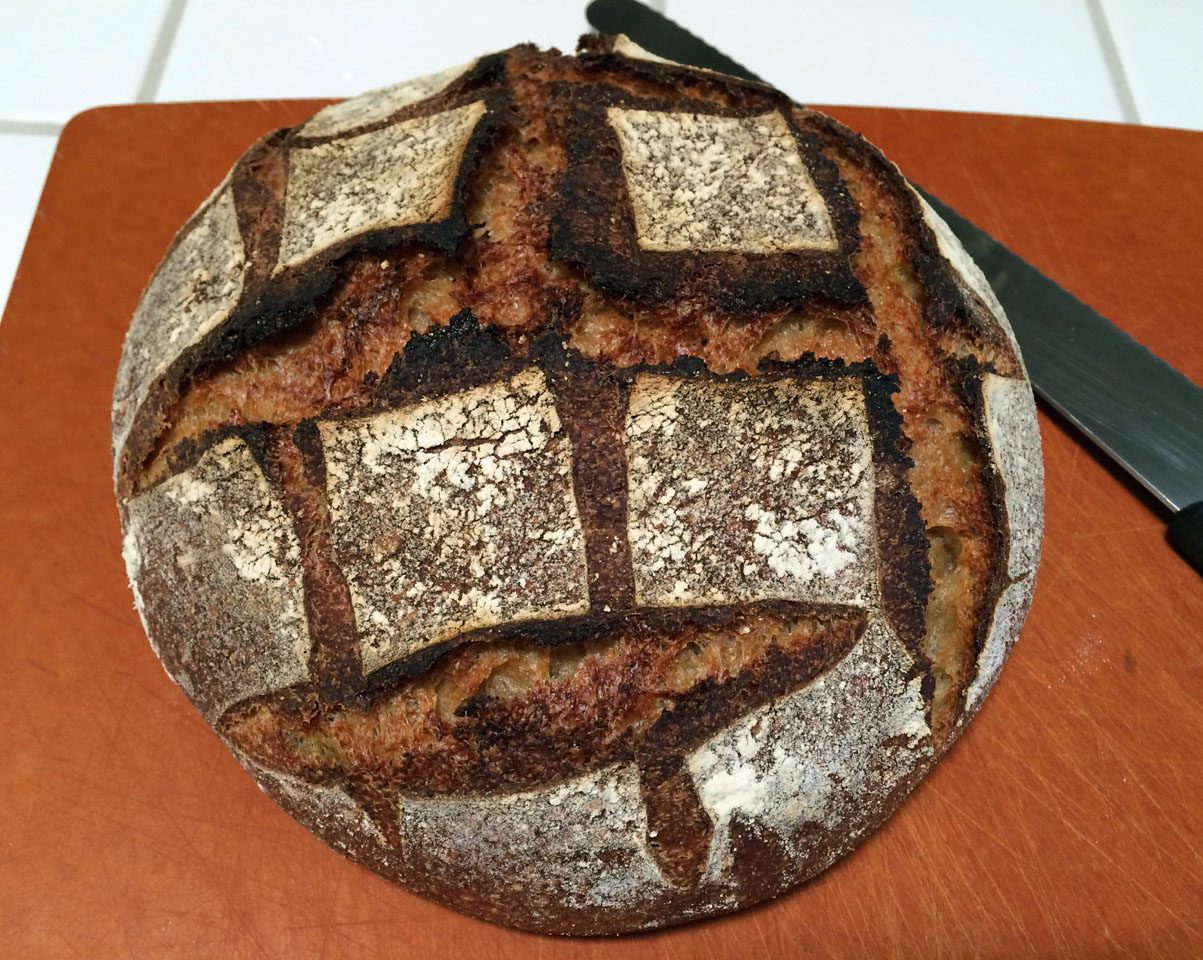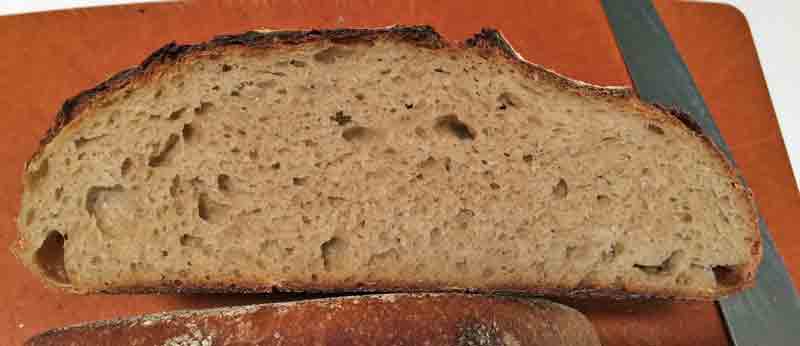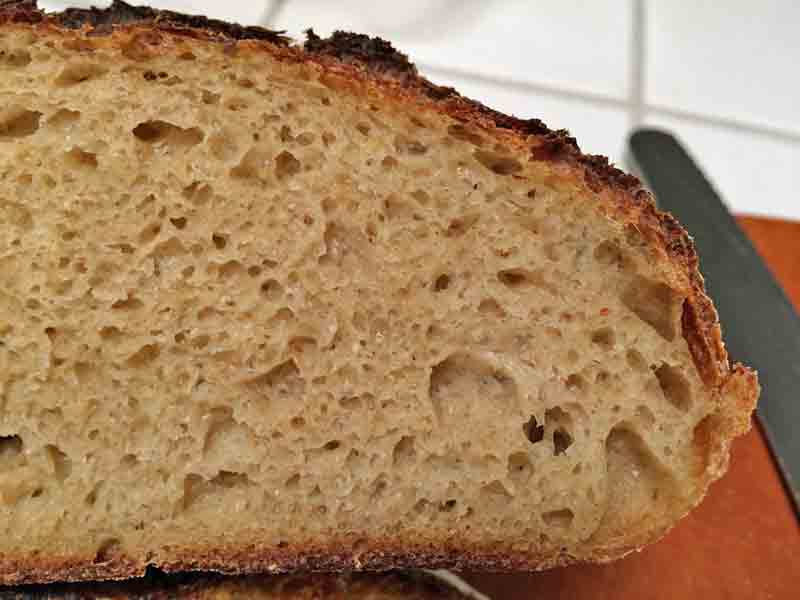 The bread was very nice for lunch with a lettuce salad with Point Reyes blue cheese, toasted pecans and comice pear.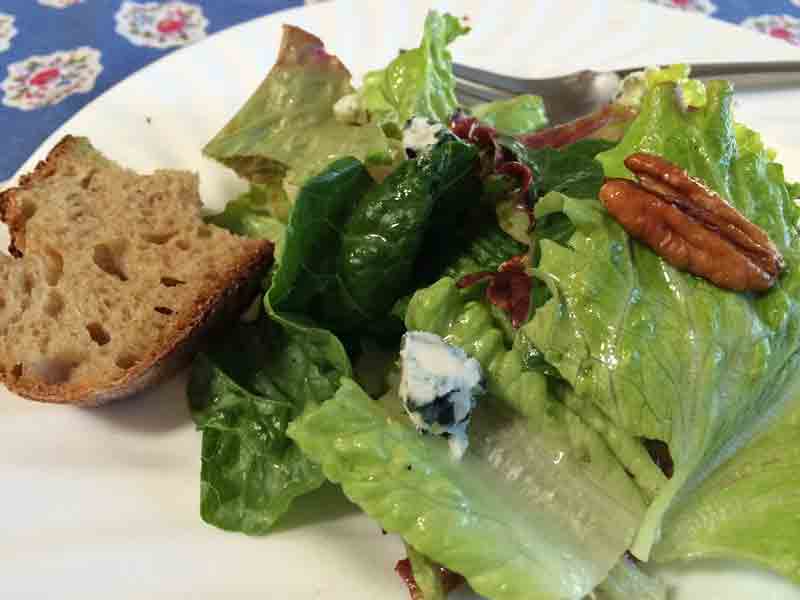 When I was working on my Pane di Altamura, I made several loaves with 100% fine durum flour and a durum-fed starter. I plan on trying a bread with 100% Kamut. I'm thinking a Greek Pan di Horiadeki.
Happy baking!
David