December 25, 2017 - 7:03pm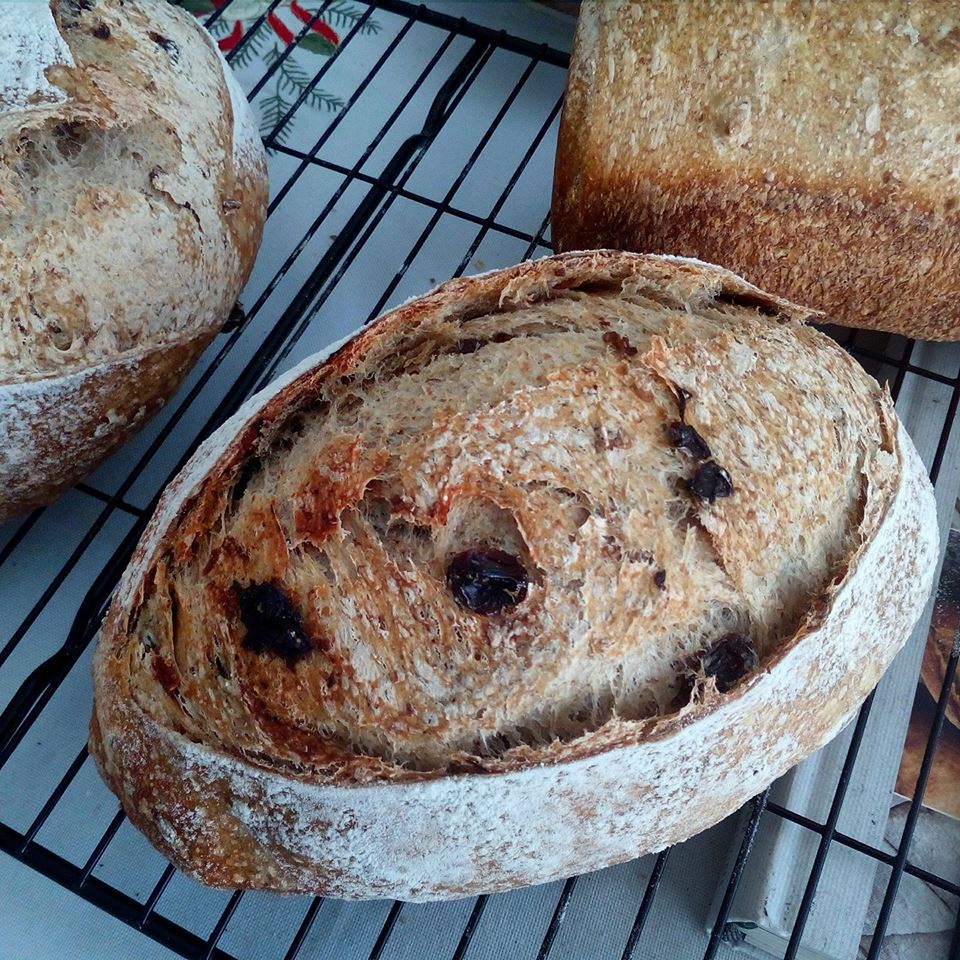 This was our Christmas bread. A combination of bread flour, stoneground red winter wheat and some barley flour. Levain and a lot of raisins, granola and some spices.
80% bread flour, 15% stoneground red winter wheat flour, 5% stoneground barley flour. 70% water. 30% levain, 20% raisins, 10% toasted granola, 2% salt and some cardamom powder and fennel seeds.
Greetings from Mexico. Have a nice baking year.