December 25, 2017 - 5:28am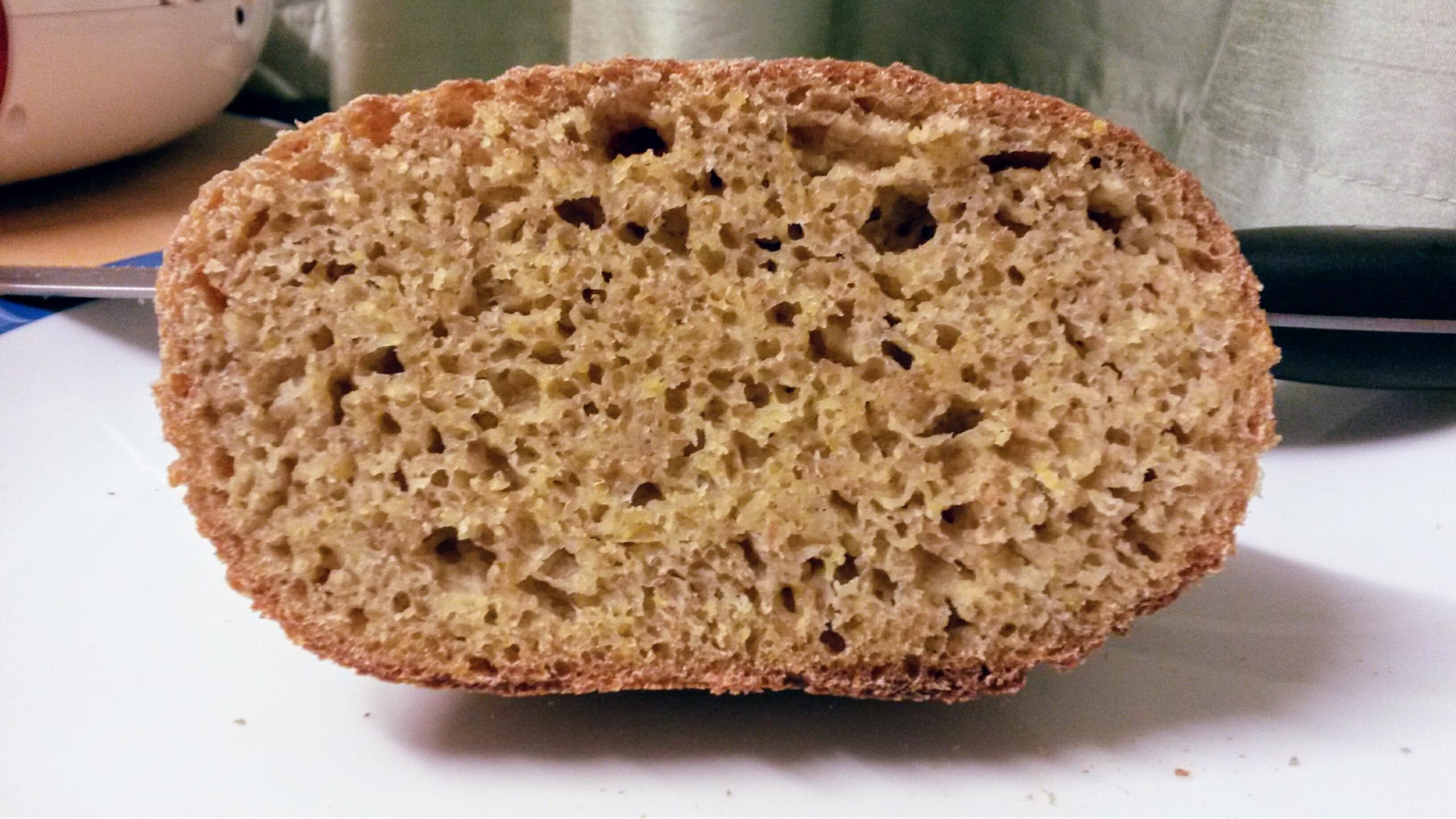 Wanted to make a Broa de Milho (a traditional Portuguese Corn Bread) the other day. Miscalculated the ingredients and made too much dough. Not enough for another loaf though. What to do? I decided to keep the extra dough and refrigerated it. Next I tried out a new steaming method and what started off as a perfect dough ended up a disaster. All down to the baking. My steaming method went overboard and ended up with a soggy broken loaf. Such a shame and even more so when everything else goes so well and down to this one experiment it all goes wrong. No bread today! Hang on a minute... a lightbulb switched on in my head. What about that extra 200g of dough in the fridge? Within 30 minutes of failure I had another dough going using the dough in the fridge as the starter. 
What you see is the best crumb I've gotten out of this particular recipe. All's well that ends well. 
Happy Holidays everyone.