December 15, 2017 - 4:11pm
20% Whole 8 Grain Sourdough with 13% Bran Levain
Lucy is back to making white bread batards with a small bran levain.  But this one was a bit different in a couple of 3 ways.  First off, the levain was a white one that was retarded for a week after it was built and the bran didn't go in until the day before the bake as build number 4.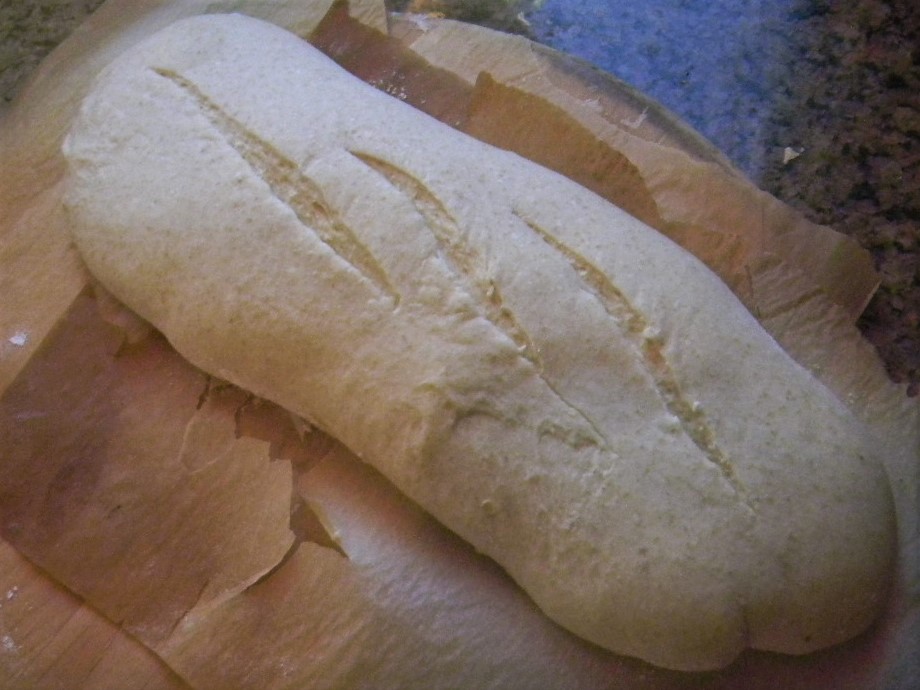 The old levain was taken out of the fridge and fed 14 g of 8 gran bran and 14 g or water.  Lucy let it sit for 4 hours until it doubled.  This one had twice the potato flakes as the last white bread too.  The 20% whole 8 grains were: rye, Kamut, red and white wheat, Einkorn, oat and spelt.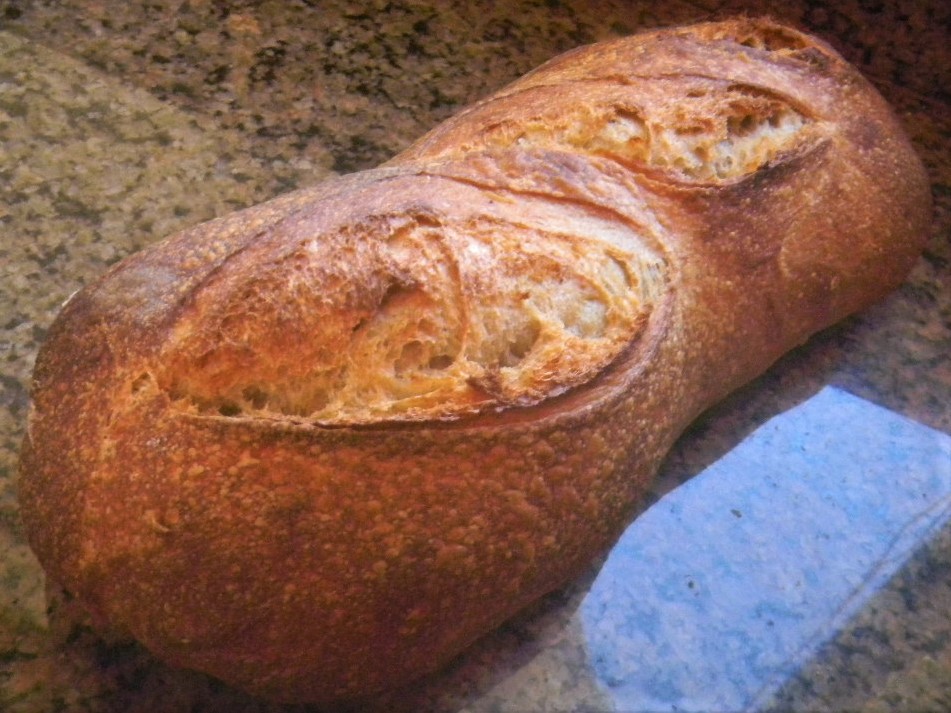 We did not do an autolyze but another thing that was different is that we did a free from batard without basket support to proof this loaf and even though the dough came in at 84% hydration. Overall.  The reason we could do this is because 80% of the flour in the mix was Albertson's bread flour that was way more thirsty than our normal LaFama AP.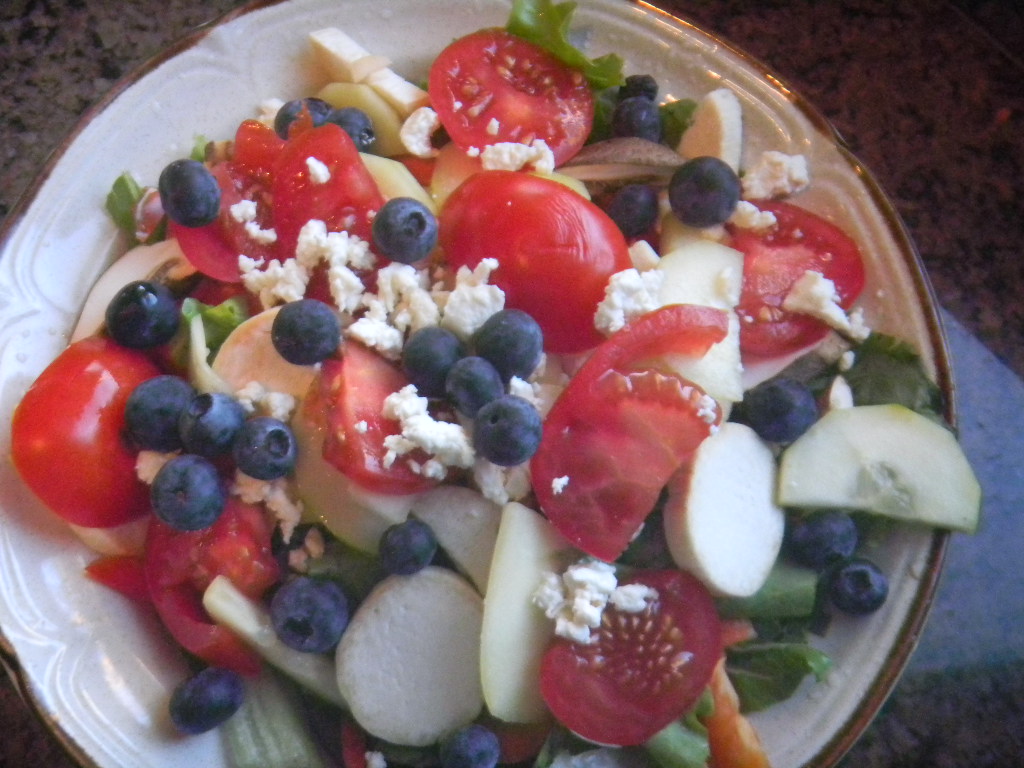 We did our usual 3 sets of slap and folds of 50, 8 and 4 slaps and 2 sets of 4 stretch and folds.  All were done on 30 minute intervals.  After the dough rested for 30 minutes in an oiled SS bowl we retarded it for 12 hours in the fridge.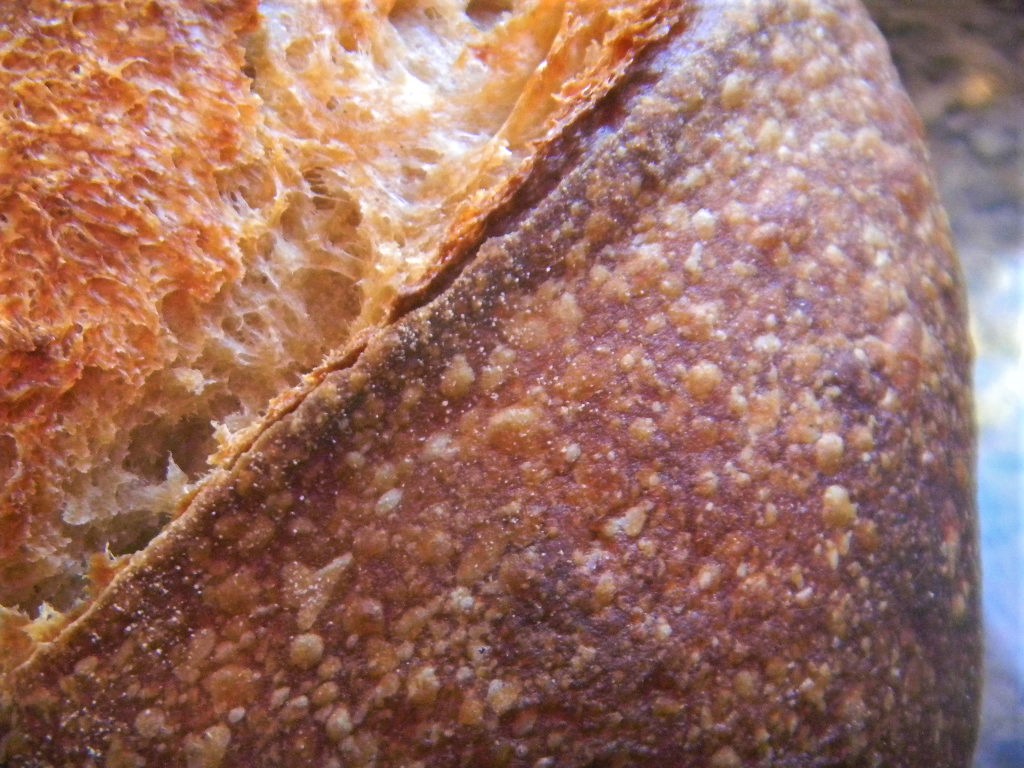 Once it warmed up for 2 hours we pre-shaped it and then shaped it into a batard and placed it on a parchment covered peel and covered it with a kitchen towel for 2 hours of final proof.  After slashing we slid it on the bottom stone at 500 F and turned the oven down to 450 F after putting 2 C of hot water on the lava rocks to make Mega Steam.
After 16 minutes, the steam came out and we continued baking for 14 more minutes at 425 F convection until it read 208 F on the Instant read thermometer.  It had browned, sprung, blistered and bloomed well enough for a batard.  Can't wait to see what it looks like on the inside but we have to wait until tomorrow for that.
The crumb isn't as open as we thought it would be but it is soft and most and the taste is very good.  It makes great sandwiches and will be a star when grilled for bruschetta tonight.