December 15, 2017 - 10:39am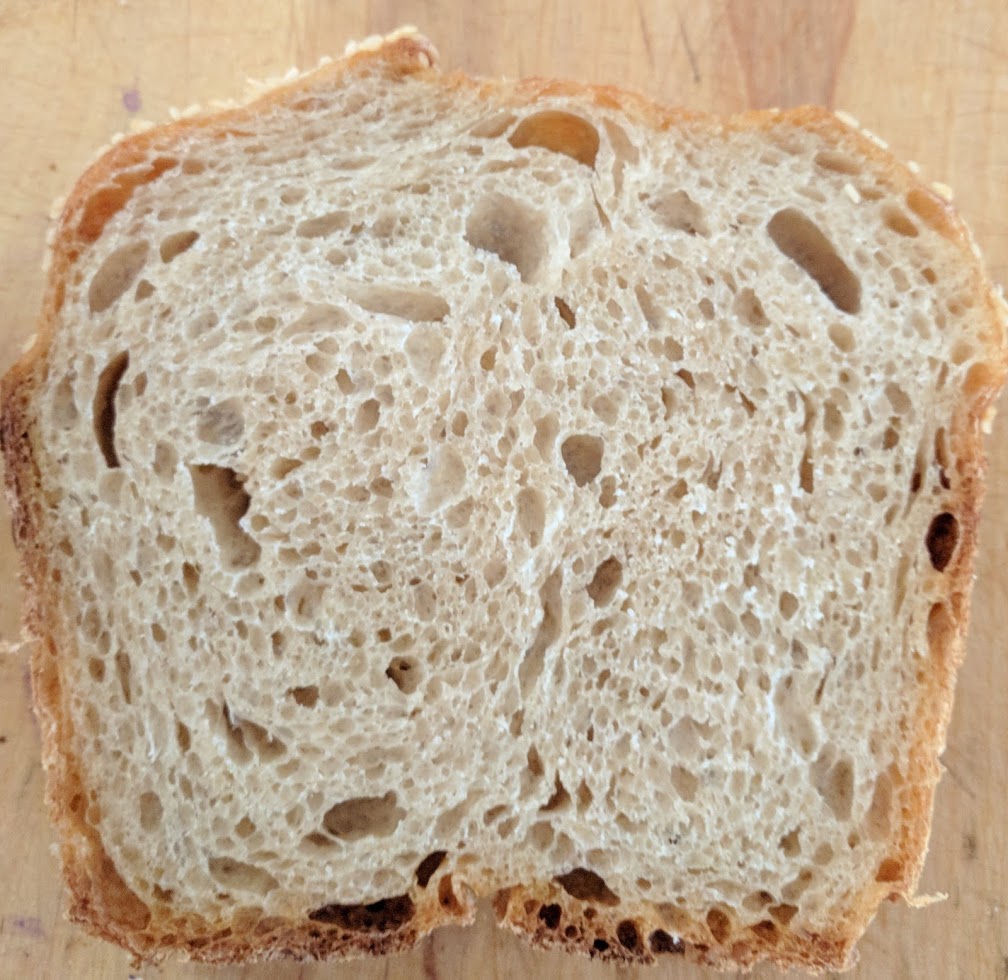 It's been a couple of weeks since I was struggling to get a feel for sourdough after years of only using commercial yeast.  Thought I'd post an update on my daily bread that I've really been enjoying.
I eat a lot of sandwiches :) so I've been baking in a bread tin with a second bread tin inverted to hold the steam.  This is a 1-2-3 with a little extra water added and makes a very small loaf that is perfect for me
100 grams ripe starter
210 grams filtered water
150 grams fresh ground Hard White Wheat
150 grams AP 
7 grams salt
I mix the flour, water and salt for a minute or less - just enough to get the flour damp. Cover and let it sit for an hour or two.  Add the starter and knead for 3 minutes (ankarsrum) wait 30 minutes - stretch/fold - 30 minutes - stretch/fold -30 minutes - stretch/fold - 30 minutes - shape and into the loaf tin and cover with a second tin upside down.    
From here on it's all up to how cold my kitchen is - it's been running around 45-50F at night so I might just let it sit on the counter overnight - or I might put an ice pack on it while it's on the counter - or I might put it in the fridge.    But I usually get another 10-16 hours before it's ready to go in the oven.   
Once the oven is up to heat (450F), I brush the top with eggwhite wash and sprinkle sesame seeds and give it one long slash.  Spray it with water and cover again with the inverted bread tin -- bake it 20 minutes covered at 450 then uncover, rotate and reduce to 425 for 20 minutes.