January 14, 2008 - 11:04am
Back to whole grains with a Dragon's Breath twist
Though I'm sure I'll be lured away once again by the delights of a good poolish, I'm back to baking whole grains. In fact, last week, I think I may have pulled the prettiest loaf of whole grain sourdough hearth bread I've ever made out of the oven.




Here's the loaf just before it went into the oven.




And the innards.



This bread has quickly become my "daily bread," the loaf I make most often, whether for dinner or sandwiches.

I also took a shot at my own variant of the Dragon's Breath Bread that Eric Hanner posted several weeks back. I tried to make a 50% whole wheat ciabatta with sauteed garlic cloves and cheddar cheese chunks. It was an interesting experiment and made a killer sandwich, but next time, I think I'll chop the cloves up a bit and not bother with trying for ciabatta. As you can see, it didn't turn out exactly as I'd hoped, especially since part of the loaf stuck to the peel: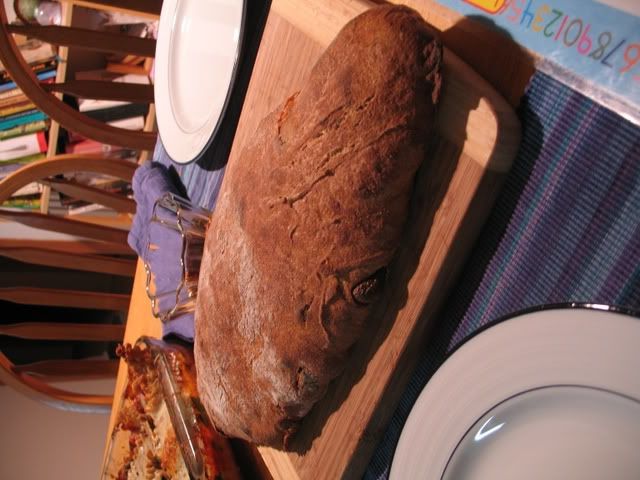 And the crumb ...



Thanks, Eric, for posting that recipe. Was fun!