December 4, 2017 - 1:48pm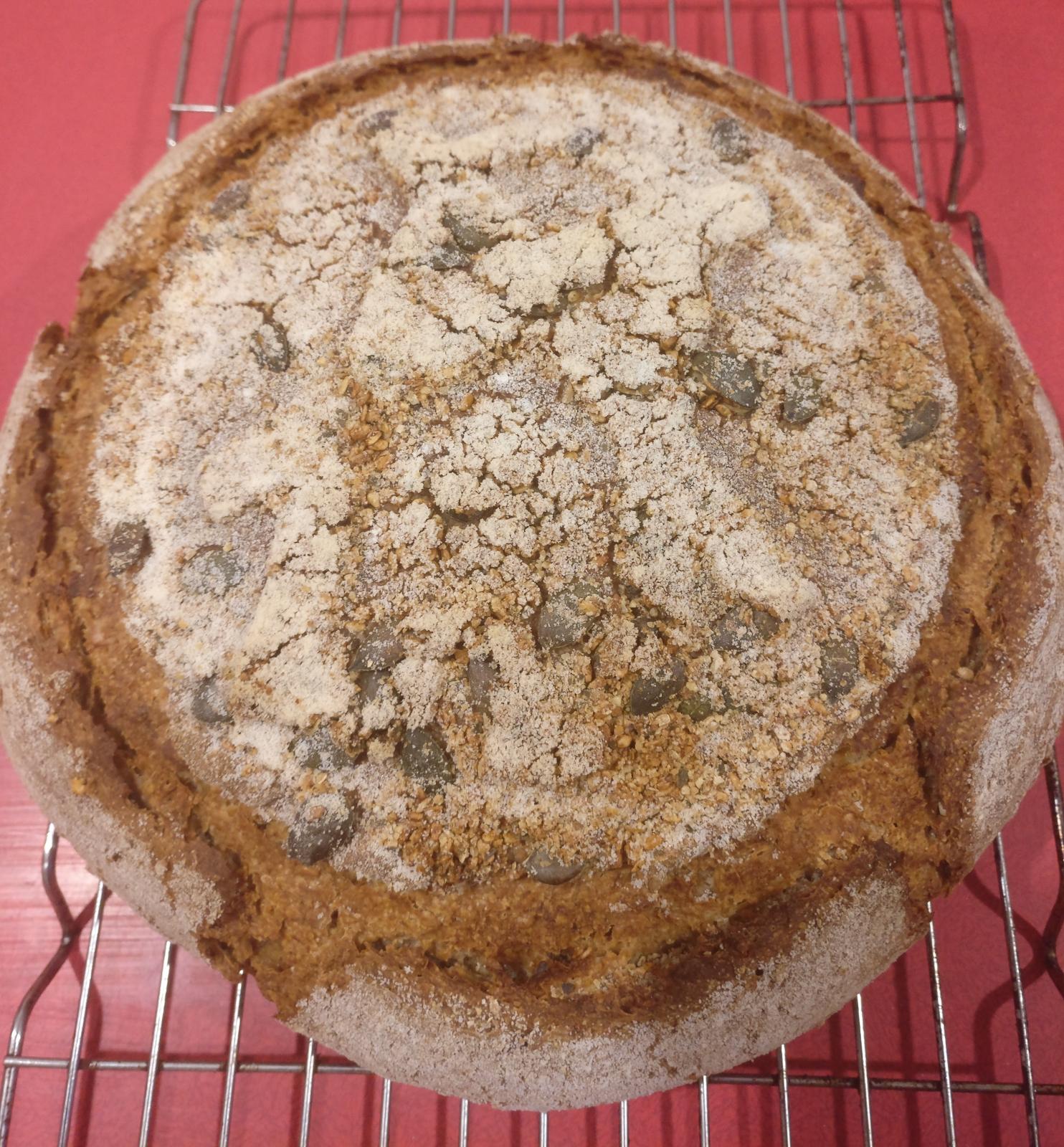 http://www.thefreshloaf.com/node/27513/joe-ortiz-pumpkin-seed-bread-my-sourdough-version
I stumbled on this post of Sweetbird's from quite a while ago. I couldn't help but give it a try, her take on the recipe seemed odd... The recipe itself seemed odd. Marinated seeds, blitzed up seeds, both new ideas on me. I realised after committing, I had no soy sauce... Worcester sauce served as a stand in admirably - it had too!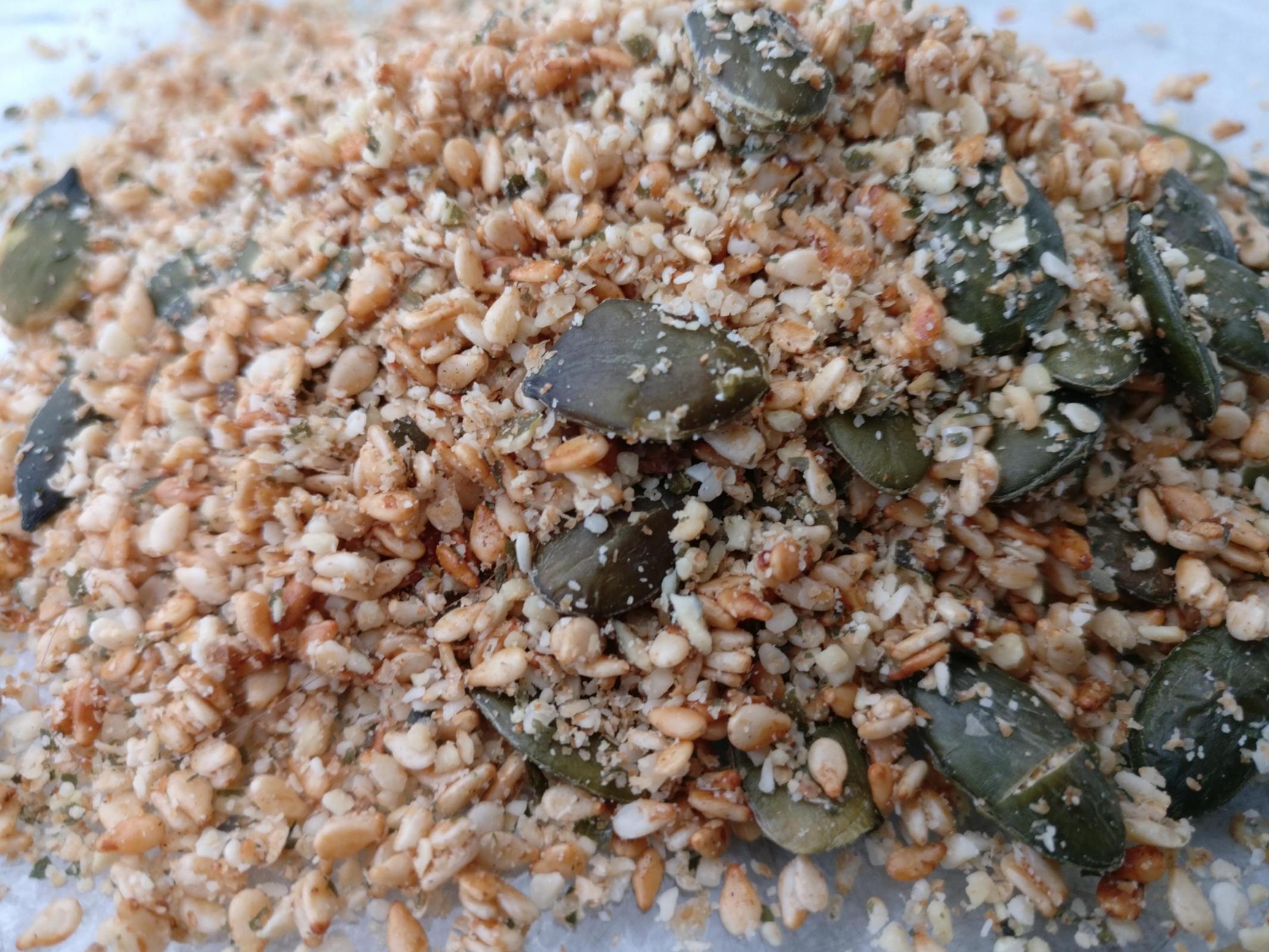 I had some pretty serious doubts as the bulk progressed, the dough seemed very heavy, very sluggish. I followed Sweetbird's recipe (other than the Worcester sauce), but I added the nuts into the mixer towards the end of the cycle. Even after the bulk had finished and I preshaped it felt airy but not light, weird.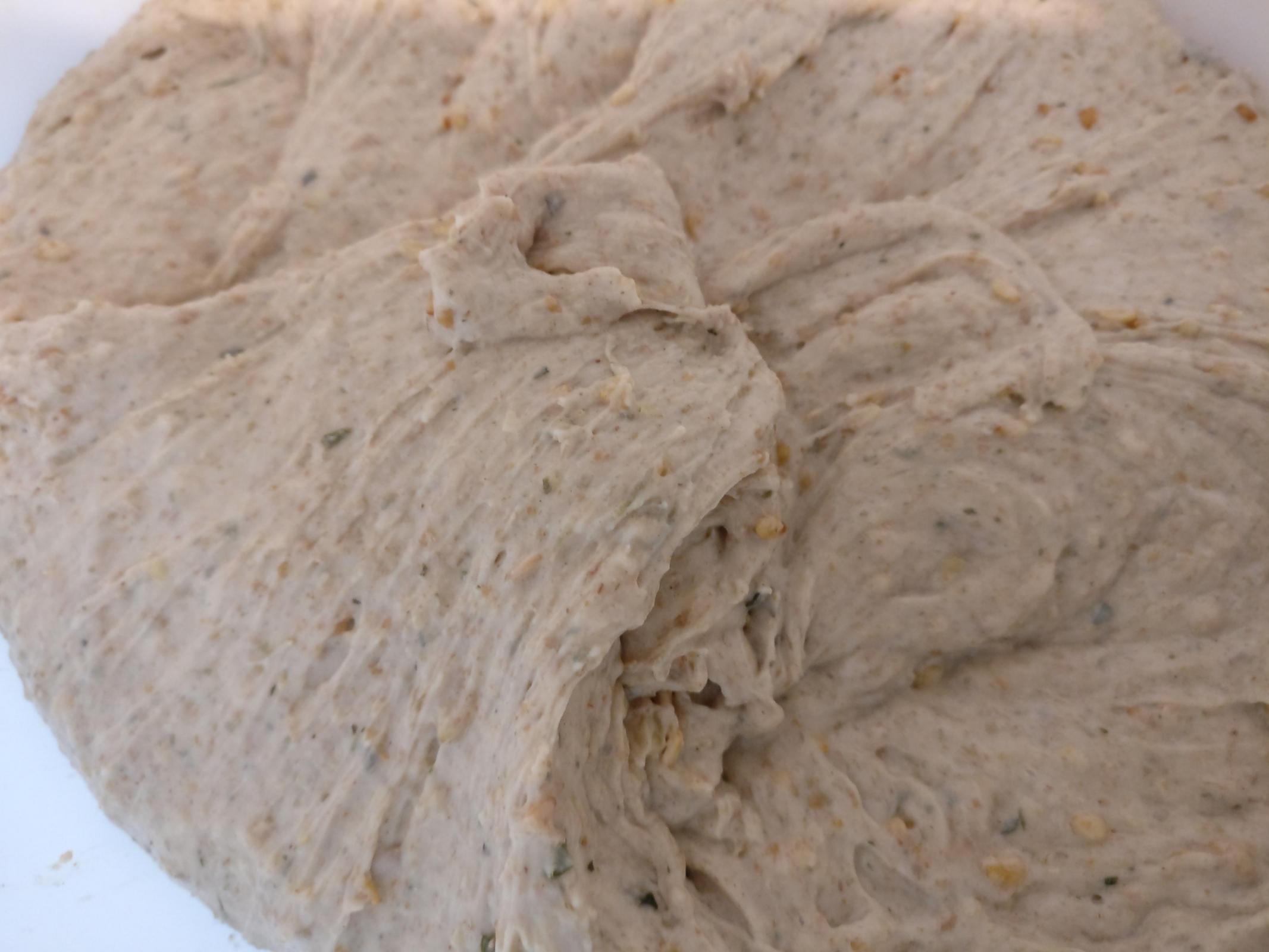 I baked it with crossed fingers. My usual technique, Dutch oven with lid for 15 minutes and bake off until cooked through.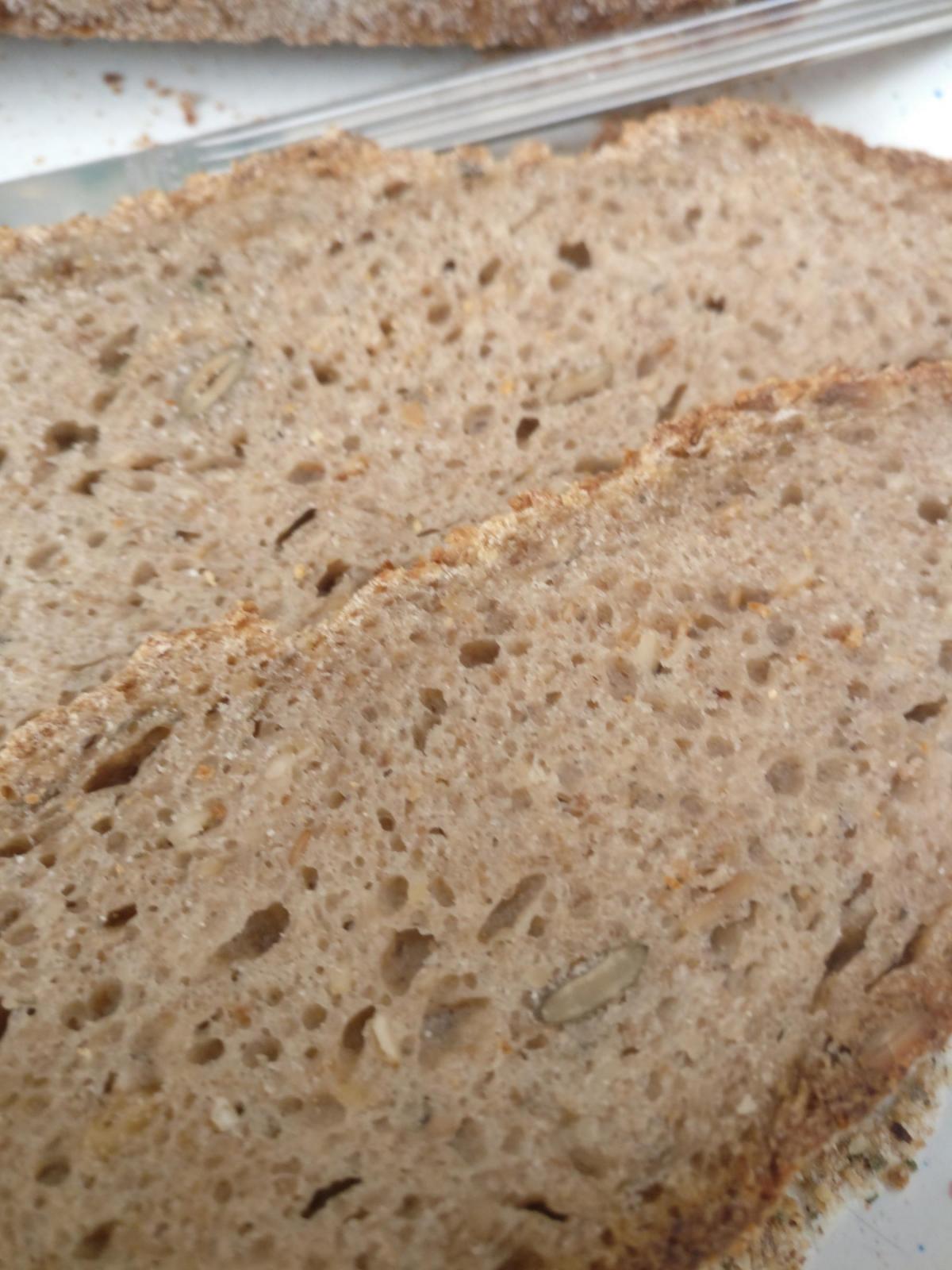 It tastes good, but it's just a little stodgy. I would like to know what Ortiz's take on the sourdough version would be... if anyone has the book? I'll make a few tweaks myself if not because this concept demands attention. Any ideas gratefully received.