December 2, 2017 - 9:17am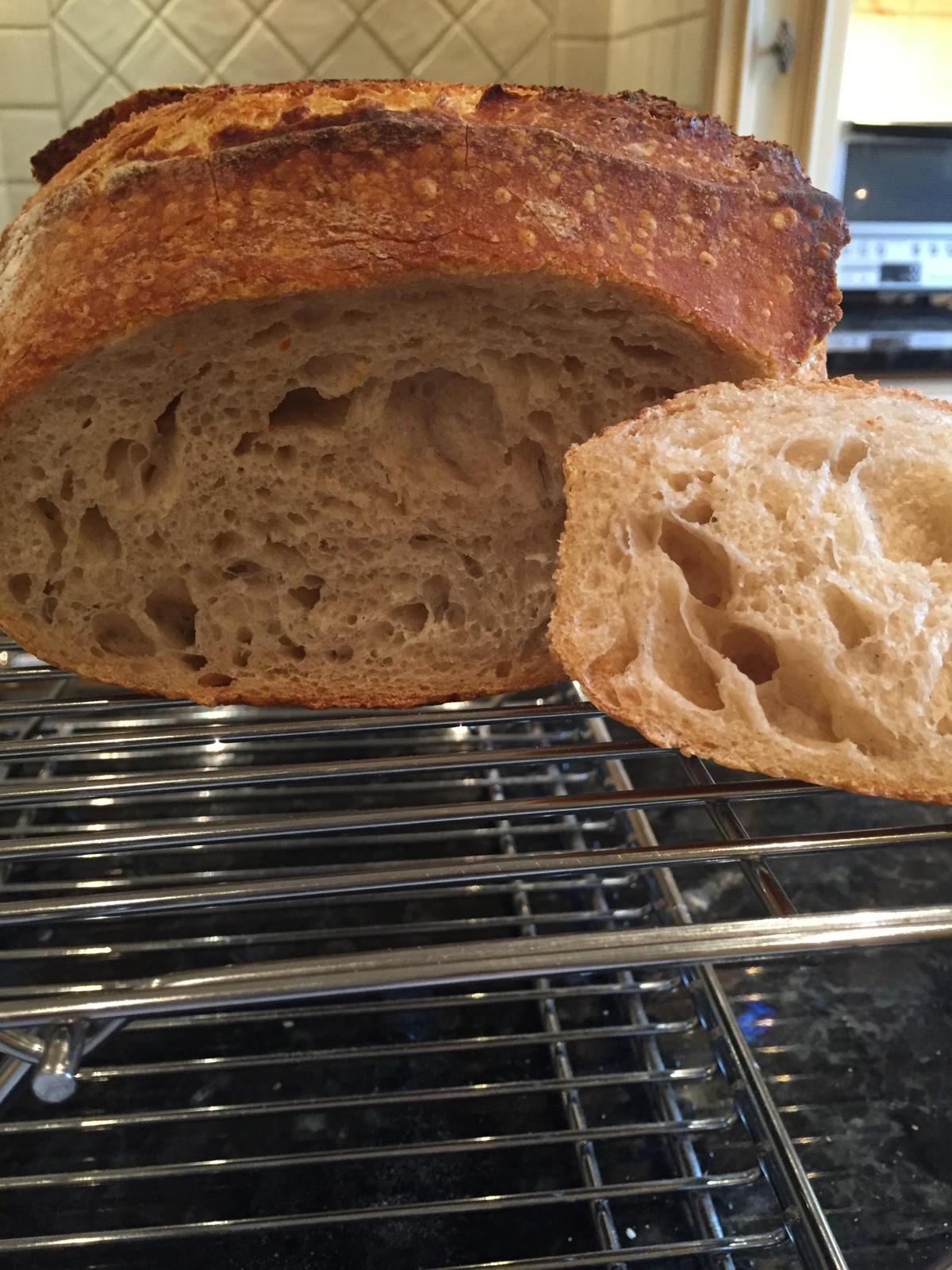 I'm happy to announce that thanks to TFL, the web, and especially to Abe, I actually made my first sourdough bread! Talk about a labor of love! I think it happened by sheer force of will and partly by jumping off and giving it a go. I thought it was going to end up tasting like a salty hockey puck but surprise, it's actually delicious. It took me over a month and god knows how many pounds of flour to finally get a starter going. Then to understain the levain - between the posts here, and countless YouTube videos and blogs, I managed to make one loaf.
Abe thanks for your patience and guidance. I'm having a scotch later as soon as it's an acceptable time here in Montreal!
Just wanted to say that the forum discussing the float test really saved me yesterday because my starter was not floating but was full of air and bubbles and definitely looked ready. So after a long arduous day because my starter wasn't ready until later in the day, I just said, 'go for it' and took the plunge. Scariest few hours of my cooking experience! Luckily I am familiar with working with dough but not like this. This is a true test of patience. 
Thanks everyone! To be honest, I never thought I would really post anything here due to feeling like such a newbie and so inexperienced and ratios and percentages are not my thing!
BTW, I used the 1:2:3 method at the recommendation of Abe. 
Sharon