December 1, 2017 - 10:04pm
I'm starting to make ok sourdough in my dutch oven, but this method limits me to a single boule shape and I'd like to try a few other methods. Today I baked a boule outside of the oven with mixed results and would like some tips for improvement.
I am using the 1-2-3 method for ingredients and previous results using a DO looks like this: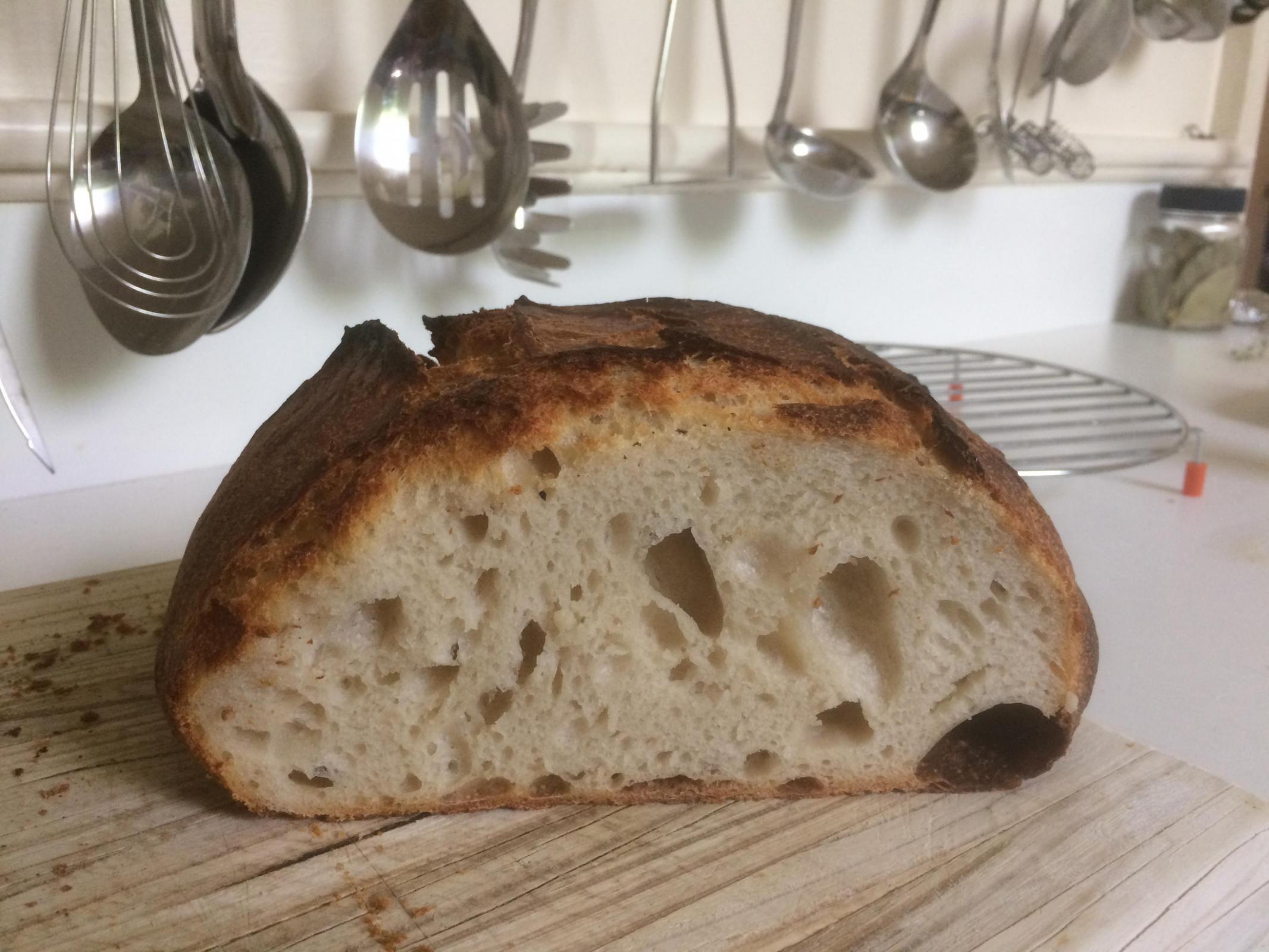 However, the same method, without the dutch oven was thus: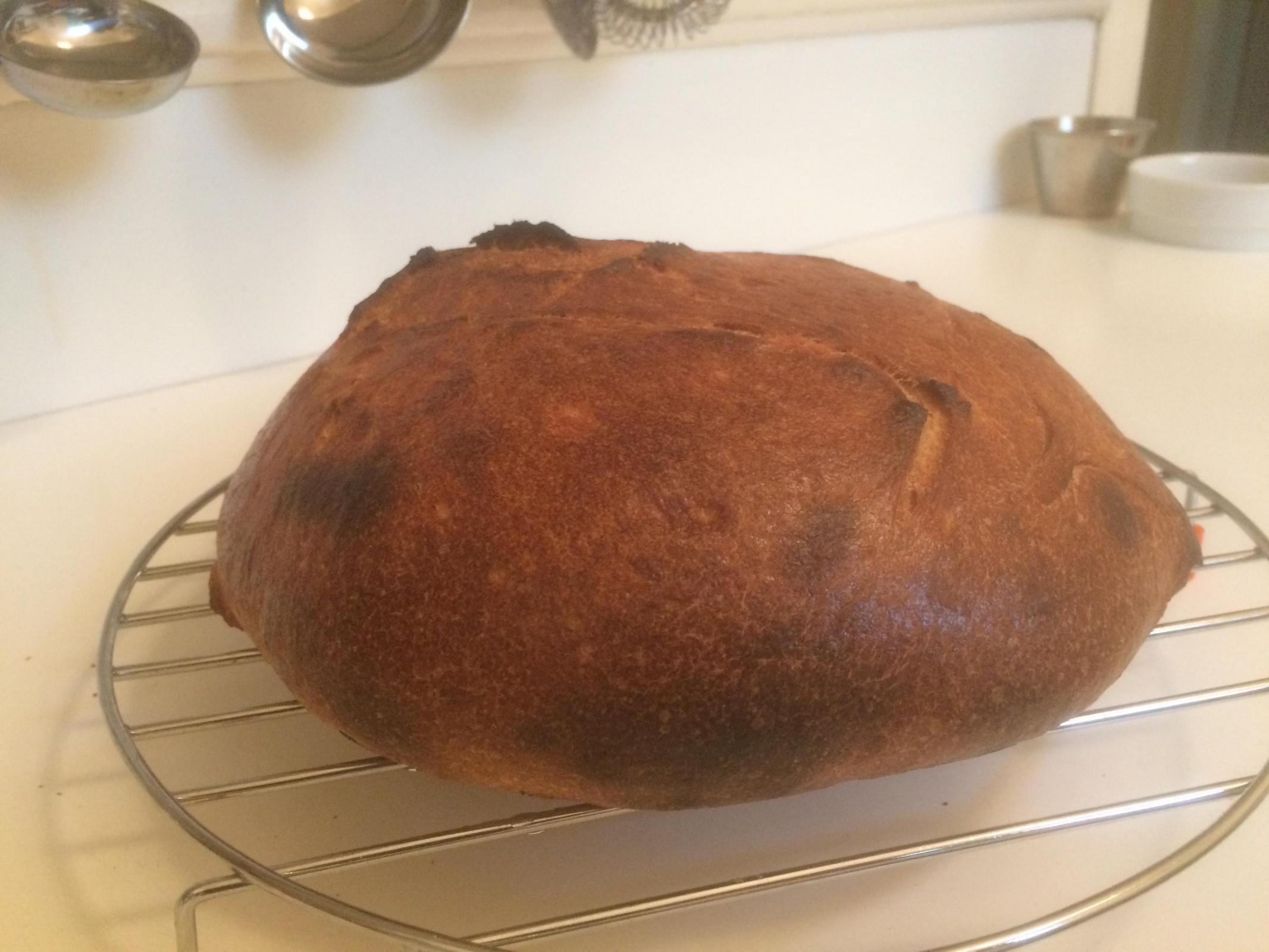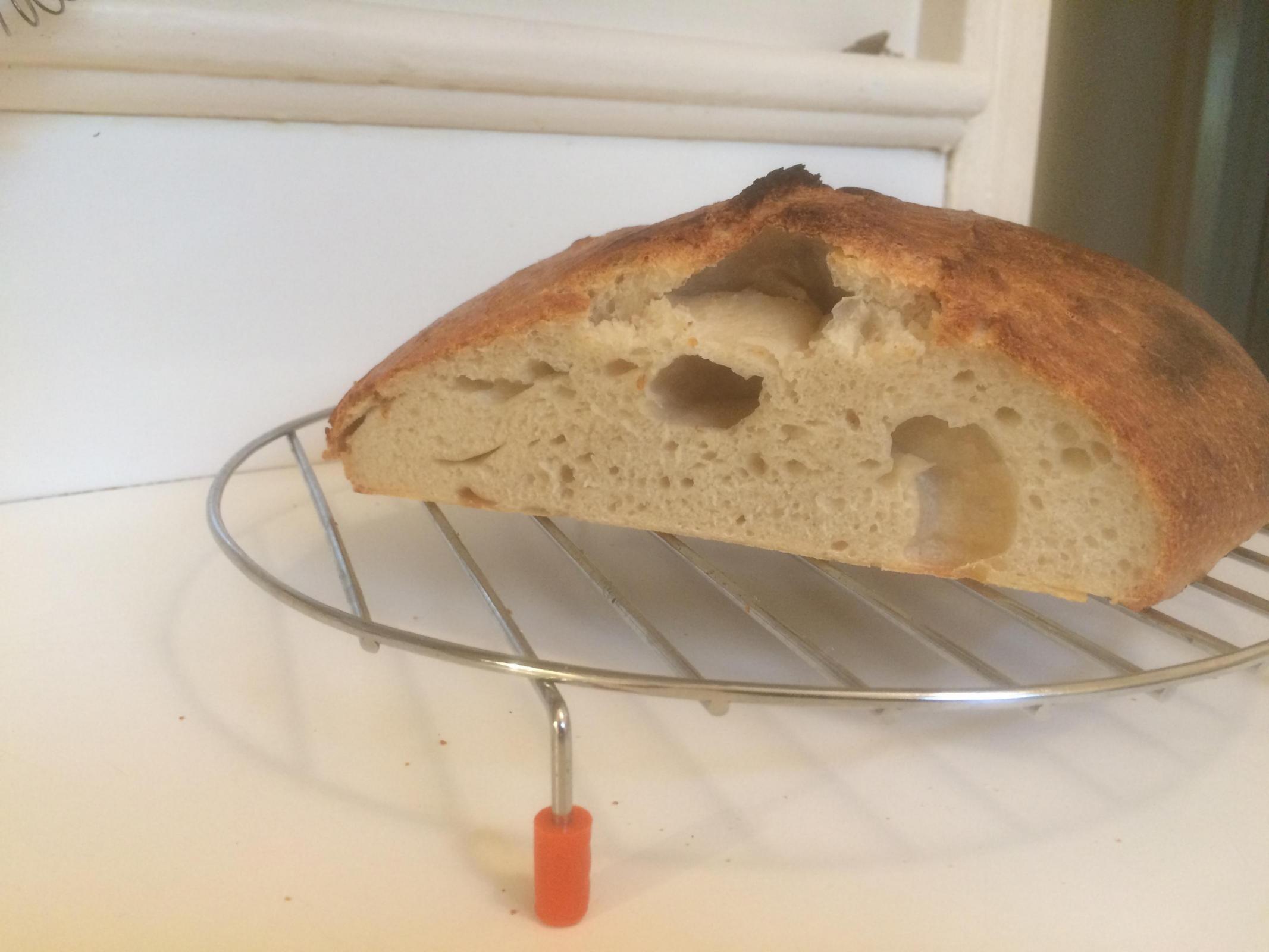 It was a much cooler day today in Melbourne, so perhaps I did not give it enough time to proof, even though it had an extra hour on account of the 15 degrees C temp difference.
Additionally, the crust was really smooth with a sheen I do not particularly like. Like most people, I like to see big ears and rough surfaces. I don't normally use a steam pan or spray the bread with the DO method, but this time I did both to provide moisture.
Is it possible to replicate DO results without one? What recommendations could I implement to improve results so I might be able to make batards, dinner rolls etc? Ideally, I would love to be able to make miniature replica's  of the top picture, thus increasing my crust/crumb ratio, as we are a crust loving (lusting?) family.
Cheers,
Adrian