November 24, 2017 - 12:49pm
Help me improve my sourdough.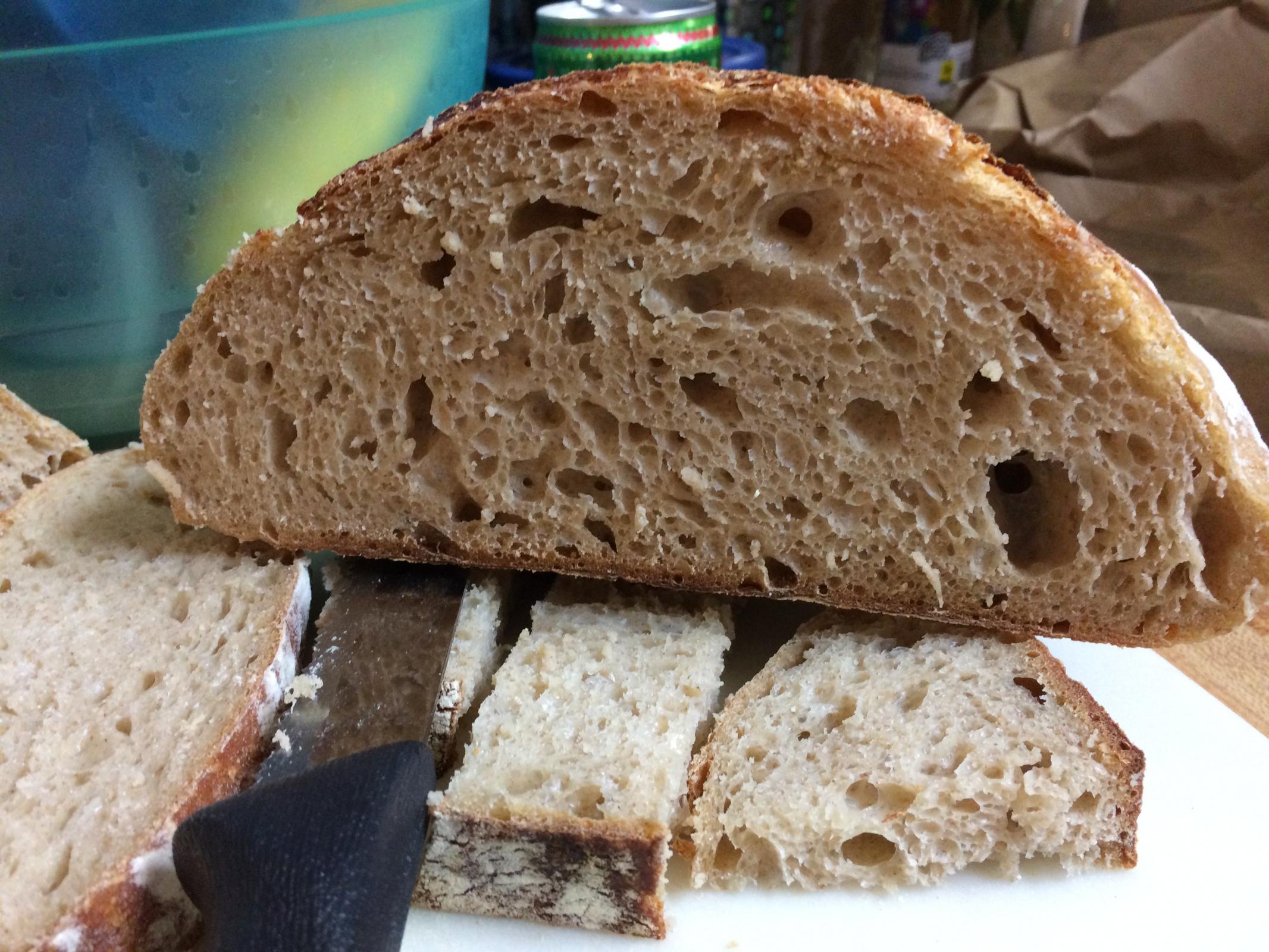 Hey guys. I'm fairly new to bread baking and would love some tips about how to make my sourdough better.
I've made the basic sourdough from here
https://www.theperfectloaf.com/beginners-sourdough-bread/
several times using my own starter. The starter is quite active and predictable. Using this recipe, my levain is nice and bubbly, and the bulk fermentation is really good. Very soft and full of air. Then when I cut and shape the dough for the final proof, the dough seems a bit too wet and doesn't have enough tension to hold itself upright. I let the dough proof overnight in the fridge and bake the next day. By the time the dough makes it into the oven, the ball is semi flattened out and doesn't have enough tension. But as you can see, the results aren't bad. The crumb is nice but a bit too rubbery for my taste. The overall taste is delicious.
I'm using King Arthur bread and whole wheat flours as well as some random rye. Following the recipe pretty closely. What I'd like is a better oven spring and tension while working the dough, and less rubbery texture of the final crumb.
And advice is much appreciated.