November 15, 2017 - 12:38pm
The Rye Baker: Rye Sticks – Spitzkornlinge
We had a pot luck to go to and I wanted to try something different, so I looked up rolls in the index of The Rye Baker by Stanley Ginsberg.  There were about 6 different rolls in the book and I finally selected Rye Sticks as the rolls that I would make and take with us.  I was one of Stan's recipe testers for this book as well as many other members of The Fresh Loaf.  The Rye Sticks was not one of the recipes that the group that I was in got to test but I remember seeing posts from those that did. 
Anyway, these turned out very good, I made a double batch, and by the time I got to them at the potluck I was only able to get half a stick to taste.  These were very easy to make.  The day before you make a Rye Sponge, a Yeast Wheat Sponge and a Scald.  On bake day, you mix all the ingredients, let them proof, shape them, a final raise and then bake.  The only deviation I made was to omit the Caraway Seed and Salt topping.  I would highly recommend that others give these a try.
My other favorite from The Rye Baker is: Honey-Flaxseed Crispbread (Rågsurdegen knäckebröd).  It would be nice to know what other breads from this book are popular.
Pre-Shaped into 85 gram balls.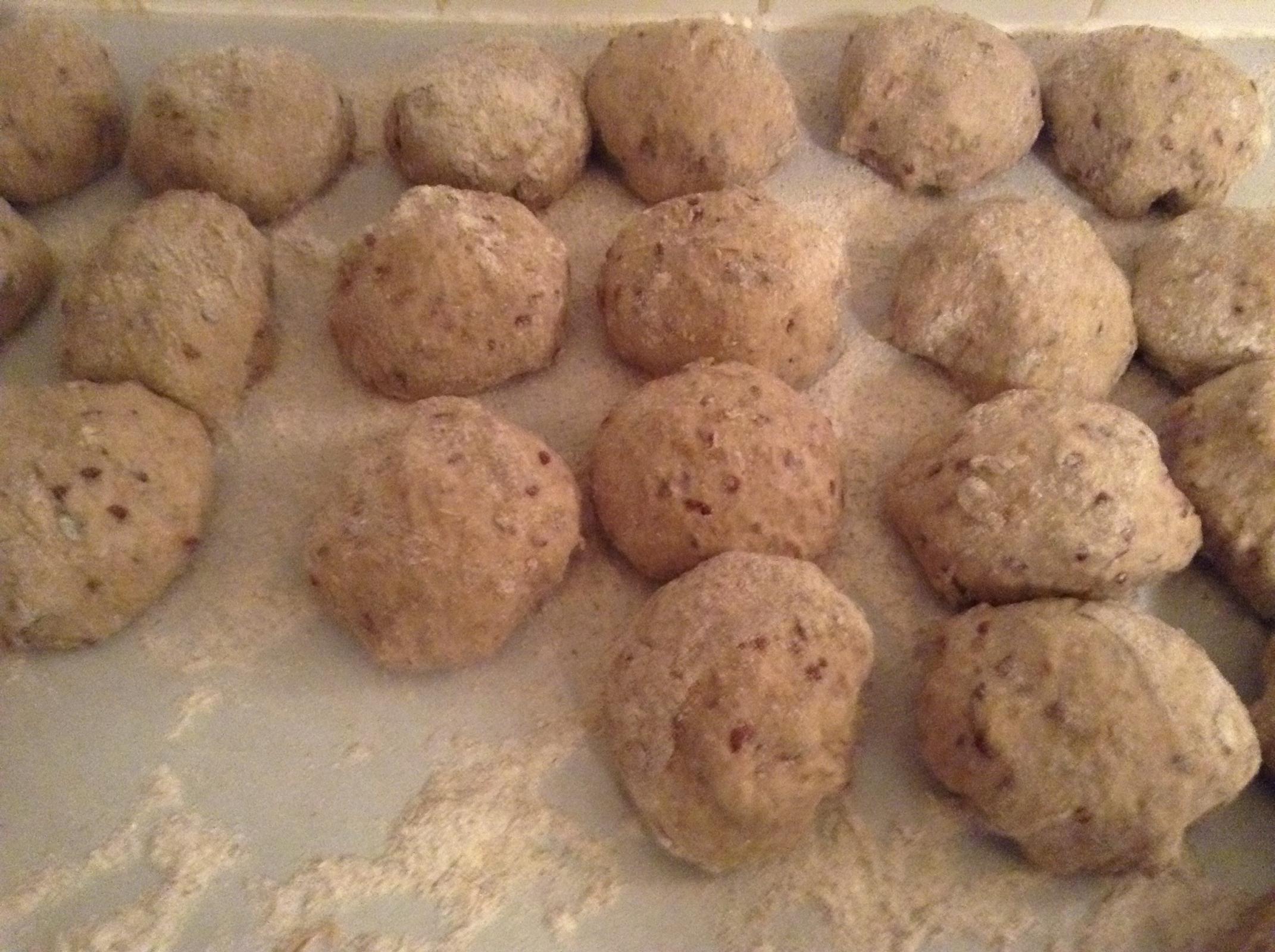 Final shaping - roll into a flat oval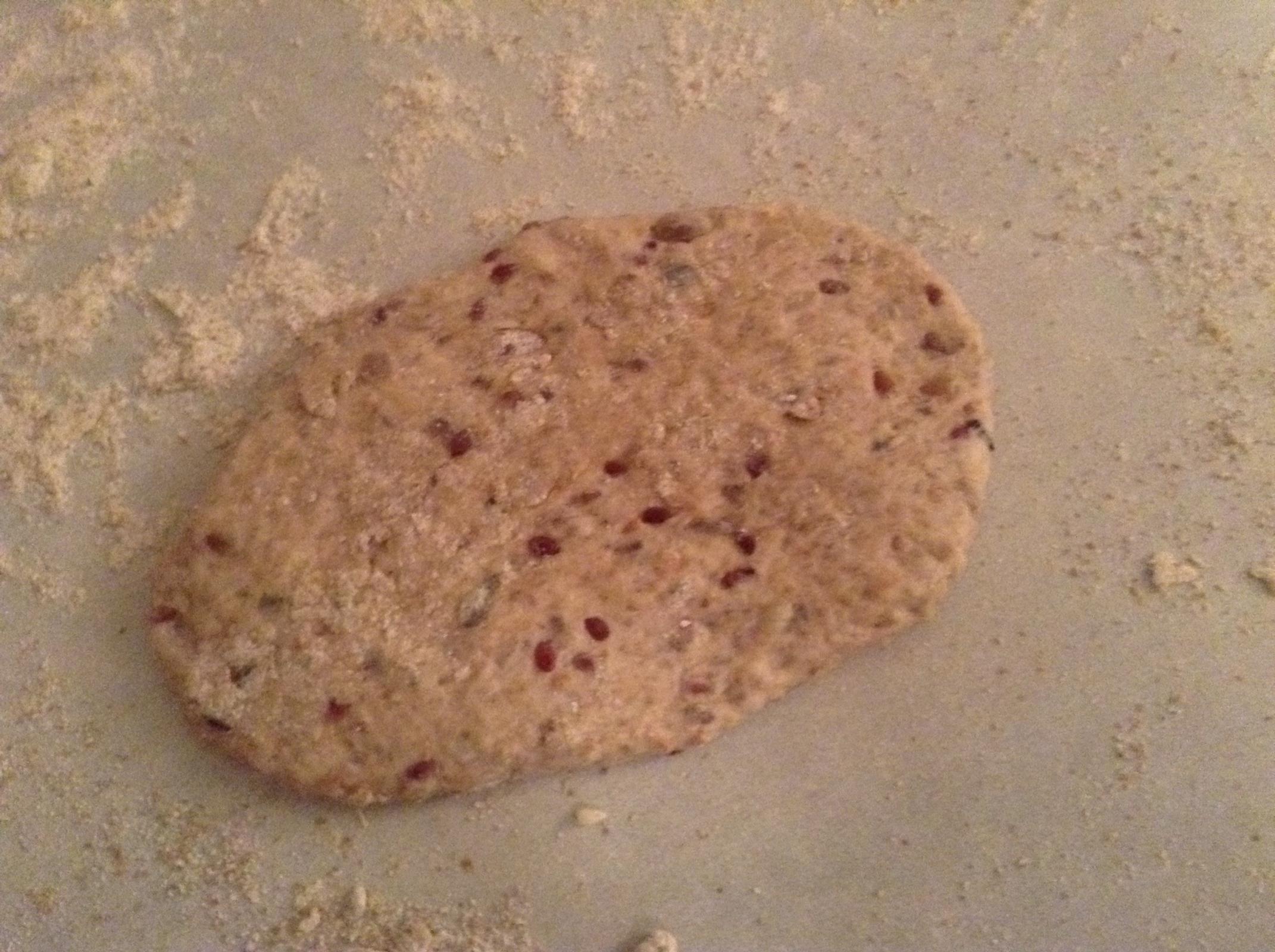 Final Shaping - roll from the long side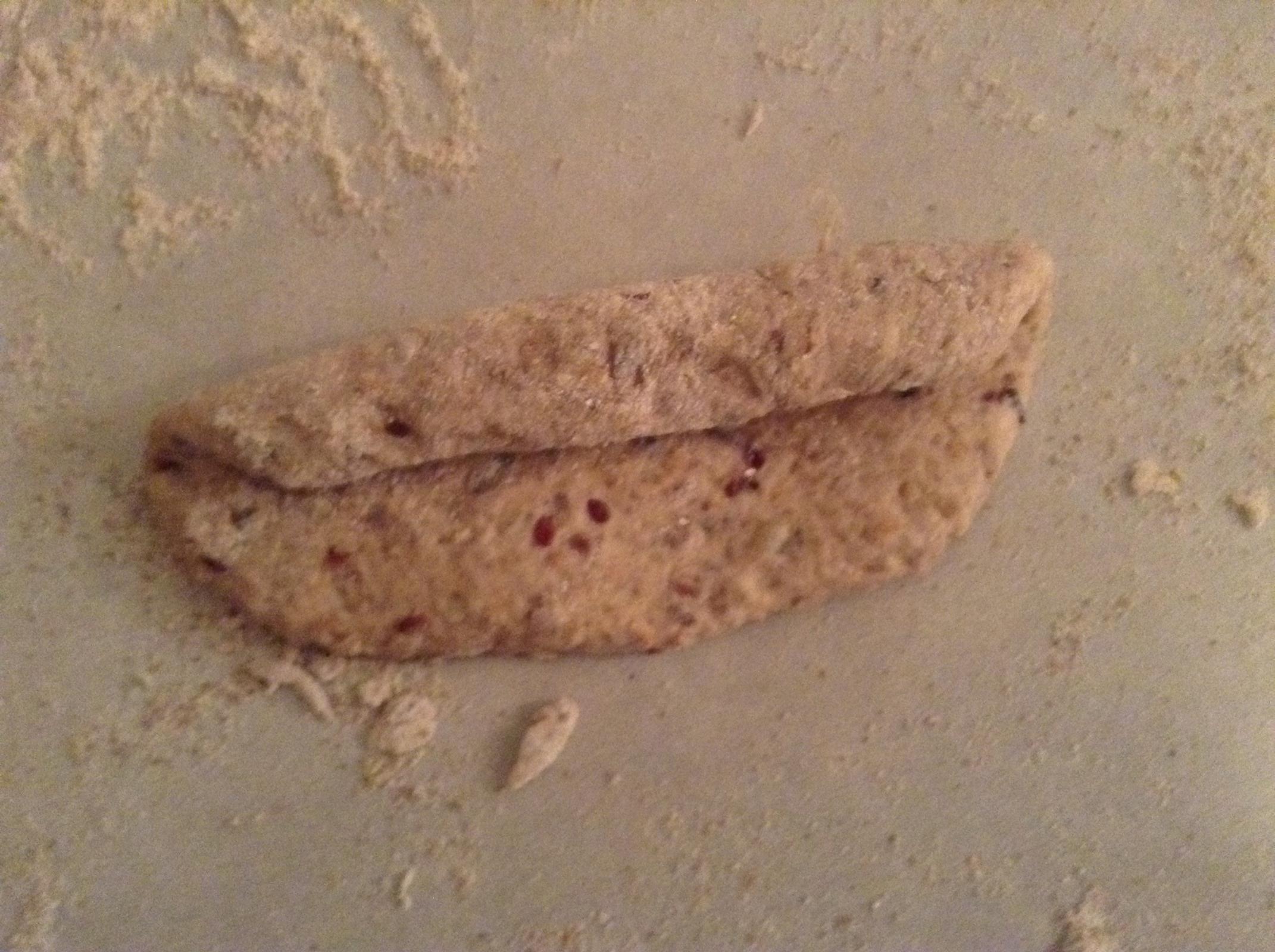 Raised after shaping, ready to slash and bake.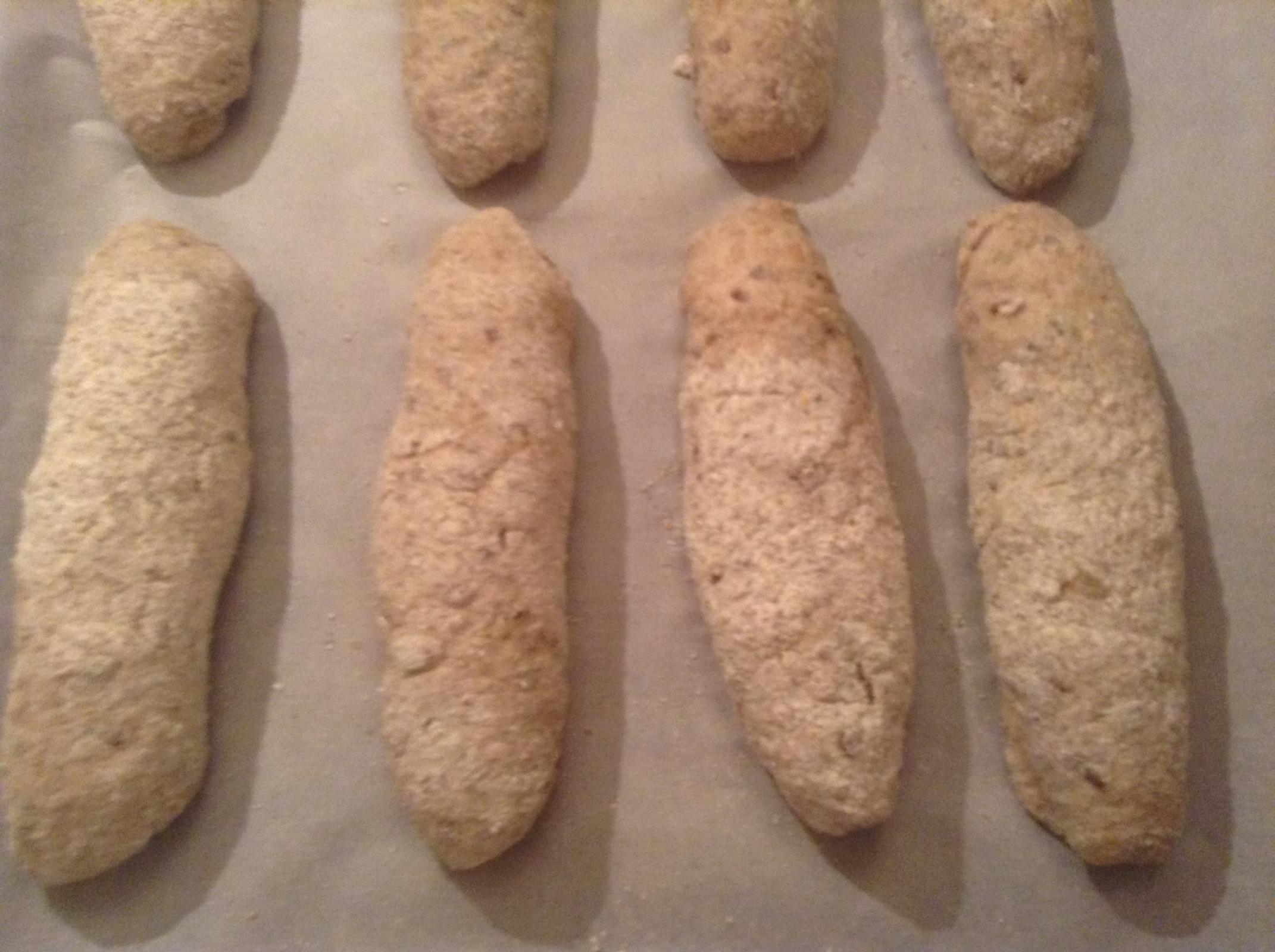 Hot from the oven.
Thanks Stan for this recipe and for the book!
Dwayne