November 13, 2017 - 11:41am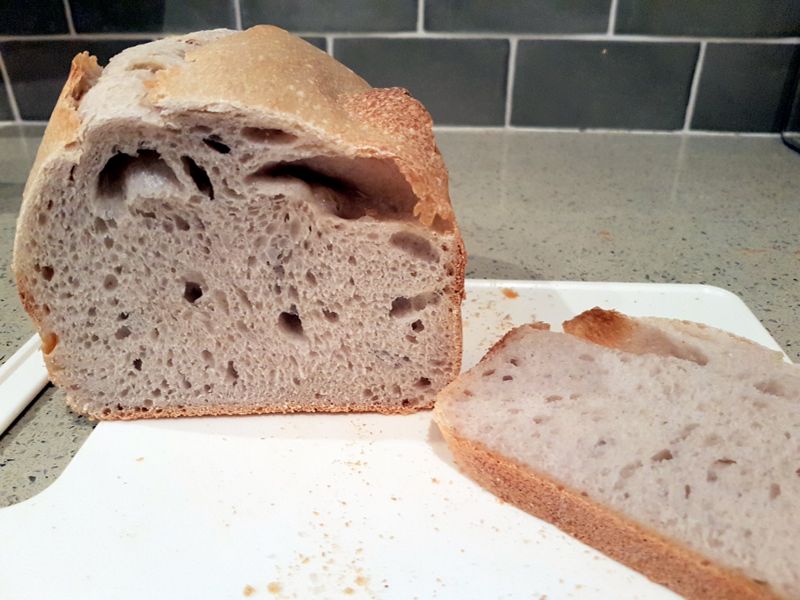 Hi,
I've just tried making my first loaf with just flour, salt and water. The starter is only about a week old and rye based. I am using a bread machine and want to stick with it. 
Any feedback much appreciated. It didn't rise nearly as evenly and much as I kind of hoped. But I think the texture looks good. I'm not sure what caused the air pocket in the top though.
Many thanks,
Dave.