November 12, 2017 - 12:19pm
Jacob Burton of Stella Culinary's Basic Sourdough Boule
Hi all--I am making the Basic Sourdough Boule recipe from Jacob Burton on Stella Culinary. Has anyone here tried it?
https://stellaculinary.com/cooking-videos/stella-bread/sb-004-how-make-basic-loaf-sourdough-bread?page=1 
I was looking for a basic mostly white boule practice recipe after trying lots of whole grain and rye breads and realizing I'd skipped a step. Jacob B. has great videos and podcasts. I hadn't been happy with my attempts to make Trevor Wilson's recipes--loved the flavor but didn't get the loft (I need in person instruction from him or someone who gets his handwork!) or with the flavor and texture of KA's pain au levain or Clever Carrot's basic sourdough. I also tried some Breadtopia recipes which are fun but aren't specific enough and didn't find a basic sourdough boule there to try.
The high proportion of starter here is different for me--see recipe below--and I'd think for you folks as well. He intends you have a one-day experience with it, assuming your starter is ready to go. My starter is very active this week. My first batch, with a retarded bulk ferment, looks and tastes good (see photos) but there was so much huge bubbling during shaping and some spreading of the seam during the proof. The next batch (slightly different as I had a few grams of rye in the starter) was fermented and proofed at 68-70 degrees. The amount of bubbling during shaping was even more. The seam started spreading so much after I put it in the proofing container that I tried to gently pinch the skin of it closed, then I floured the surface. The nice gluten sheath is tearing in spots. See photo. I saw some other threads where you folks say this is too much starter.  Advice? Should I back off on the amount of starter?
THE RECIPE
275g Warm Water
500g Poolish Sourdough Starter (half whole wheat, half white)
400g Bread Flour (I used Central Milling)
100g Whole Wheat Flour (I sifted out some bran from our uber-branny Champlain Valley Mills flour)
15g Salt
I do want a one-day basic recipe incorporating a bit of whole grain that's reliable. I don't have bannetons yet, and overnight proofing in a towel lined bowl at 68-75% hydrations have been sticky fails. And overnight bulk ferments are too long even with less starter, I have found, except for pizza dough and rye bread. Here are shots of the first loaf.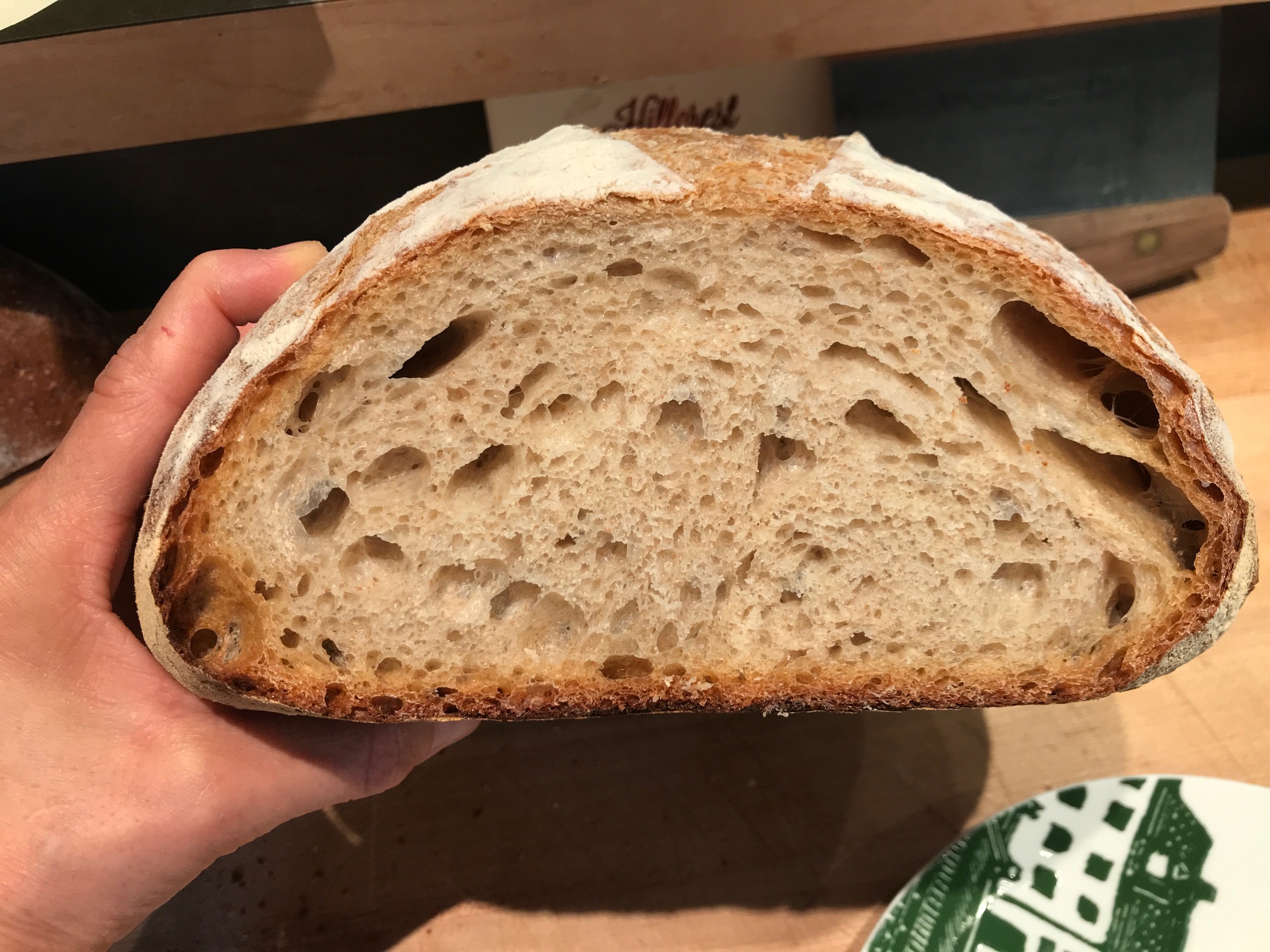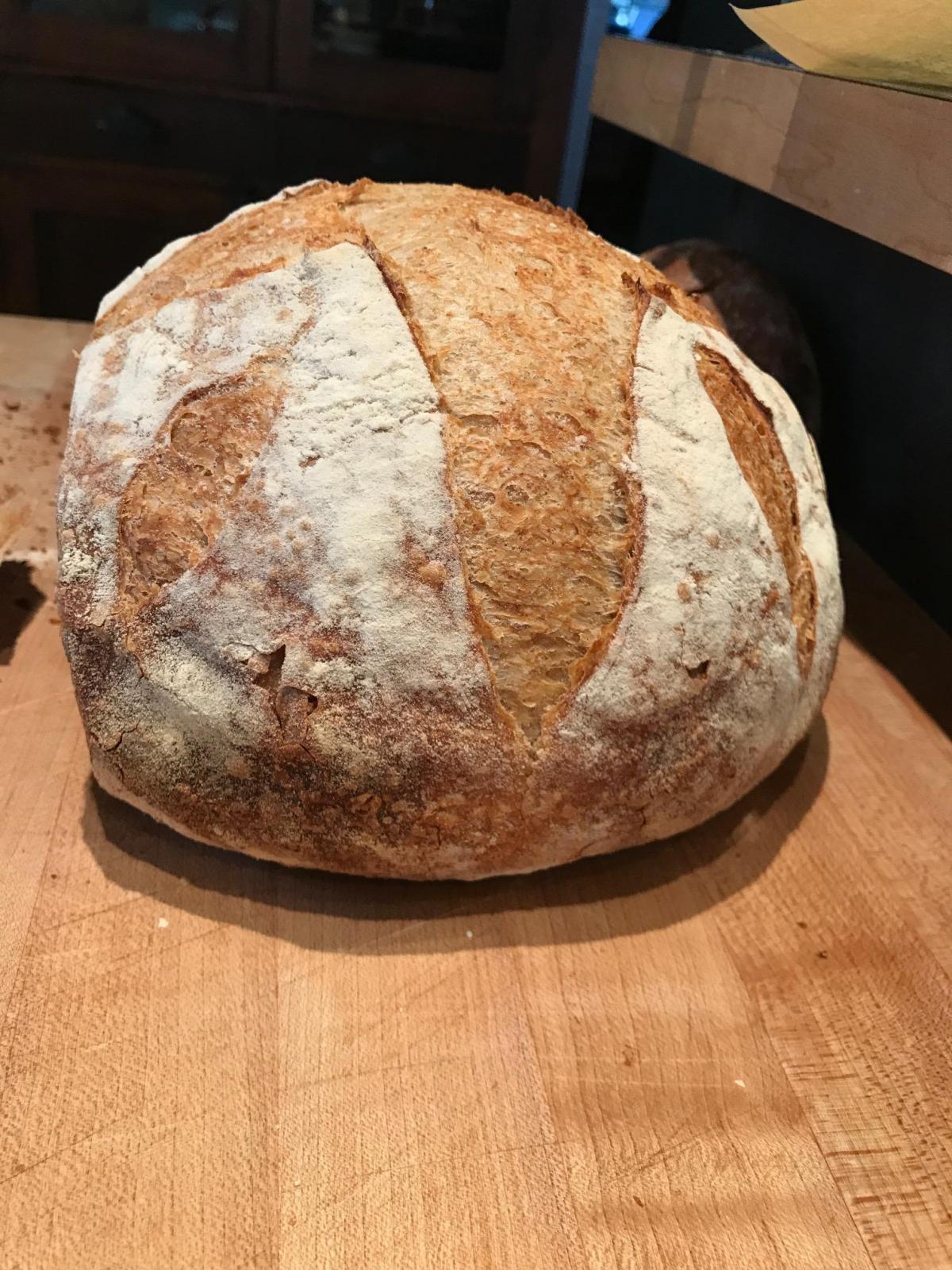 Here's a shot of the tearing proof: