October 22, 2017 - 11:20am
So it's not the loftiest loaf in town...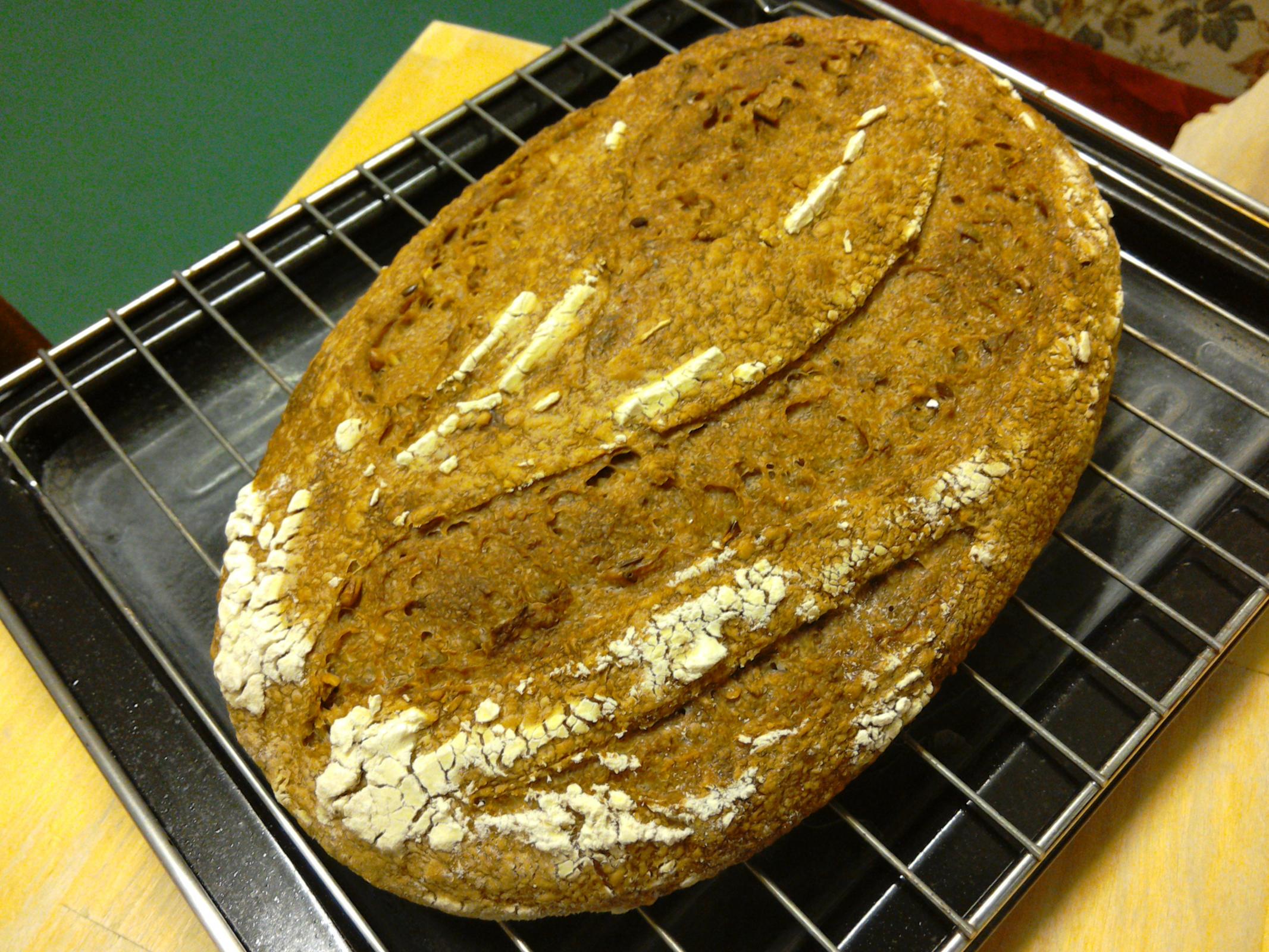 ...but the crumb structure is good and it's tasty. 
I based this on Sarah Owen's "Honeyed, Spelt and Oat Levain" but the recipe kept on evolving. The three differences are thus:
Even though I left out the honey the dough felt stickier than the usual recipe and that is probably down to the rye. I did an autolyse with just the scald, water and flour for 1 hour after which I added the salt and levain. Gave the dough a little knead while incorporating the salt and levain then added in some folds periodically through the bulk ferment which took longer than in the actual recipe. Wasn't watching the clock but we're talking about 5-6 hours. Did the final proof in the fridge for 12 hours. 
What we have is a delicious malty loaf with added texture and flavour from the rye. Everything went so smoothly I was sure this would have more oven spring though. But this was a freestanding loaf so I'm assuming it's a typical (or almost typical) height of a loaf which has a significant amount of rye and spelt.