October 10, 2017 - 12:27pm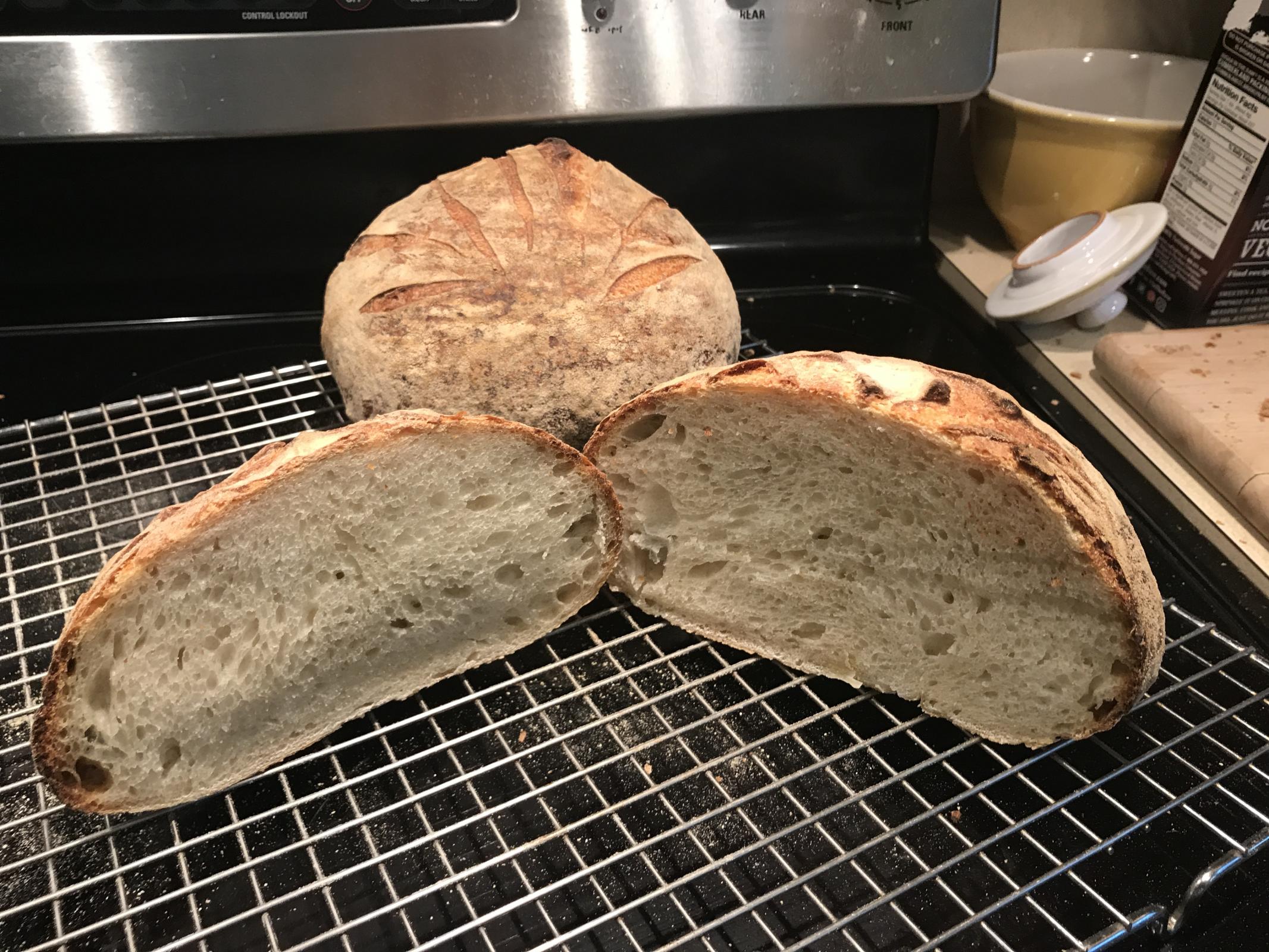 Everything went super smooth with this bake. 3.5 hours rising time gave me a pillow like dough before going into the fridge in bannetons. It came from a mother thats 10% rye and has been brewing in my fridge for 6 weeks. I went with a lower hydration than PR's SF sourdough - 63% instead of 69%.
The crust is perfect, but it's barely sour. I have been feeding this mother and giving it oxygen by stirring it up with my dough whisk, but it's still been producing a lot of alcohol.