September 24, 2017 - 4:38pm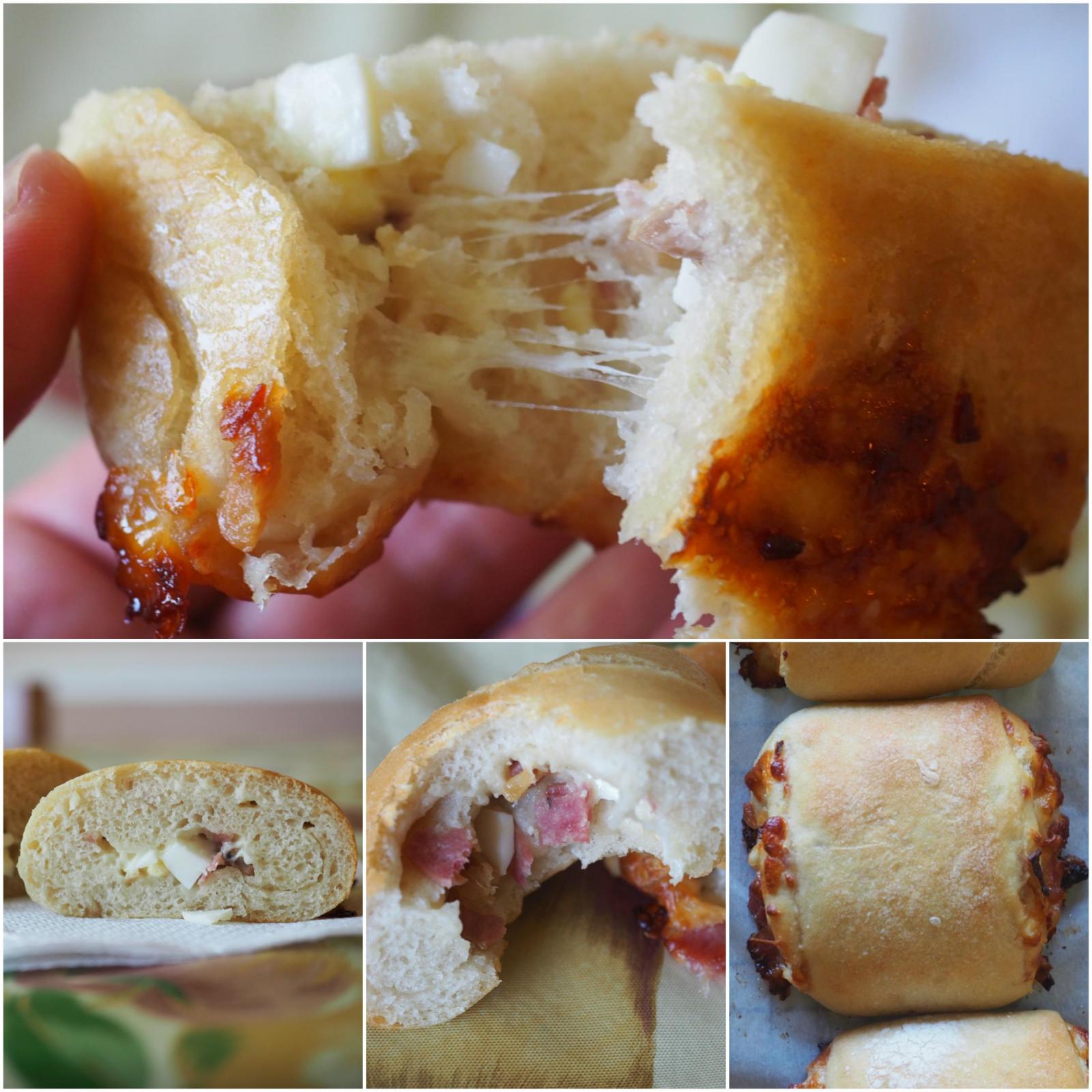 Made some panini napoletani today. 
Dough:
350g warm water
2 tsp active dry yeast
450g all purpose flour
50g potato flakes, or mashed potato
1.5 tsp salt
Filling: 
2 hard-boiled eggs, diced
50g diced italian dry salami
30g diced pancetta
50g mozarella and provolone cheese blend
1. Dissolve yeast in warm water and let stand until bubbly, approximately 10 minutes.
2. Combine flour, potato, and salt. 
3. Combine yeast water into the dry dough ingredients. 
4. Knead until dough is smooth.  Cover and set aside for 1 hour, or until dough doubles in volume. 
5. Mix filling ingredients in a bowl, cover and set aside. 
6. After 1 hour, transfer dough into floured counter. Roll the dough into a large flat rectangle, approximately 1/4 inch thick. 
7. Pre-heat oven to 400 and prepare cookie sheet or sheet pan lined with parchment paper. 
8. Evenly spread filling on flattened dough. 
9. Starting from the bottom, fold the dough approximately 3 inches lengthwise; continue folding until a log is formed. 
10. Cut the log into 2.5 inch segments and transfer each segment to the lined baking sheet. 
11. Bake for 25 minutes or until crust is golden brown.
12. Enjoy!