September 21, 2017 - 1:21am
Overfermented? insufficient gluten development?
For this bake I wanted to use the Bob's Red Mill hot cereal mix that I had in the freezer.  Inspiration from Danni3113  who has made some great porridge mix breads.
8 am mix
Hot cereal mix  117 gm 
170 gm boiling water.
Cover and leave on bench until I got home 
2 pm autolyse 1 hour
466 gm bread flour
203 gm water - too dry so added another 50 gm, total 253 gm
Edit: include cereal mix in autolyse
3 pm
Add 12 gm salt and 
 262 gm 100% hydration rye levain and knead. 
A bit worried about sticky dough so added scant tspn gluten (a questionable move I think) and a good tspn honey as I thought maybe dough could do with a touch of sweetening.  
Dough was sticky and slack but I continued with 4 sets slap and fold/stretch and folds every 30 minutes. Room temperature 22°c at start of Bulk ferment
8 pm dough doubled so divided in two, preshaped and rested for 15 minutes.  Final shaping then into fridge overnight.
7 am today popped them into preheated DOs in the oven 15 minutes lid on at 230°c 18 minutes lid off.
At same time did a 1:2:3 loaf (back loaf in photo) with a mix of bread flour 70%/ multigrain flour 20%/spelt flour 10%. similar time frames except it used a bread flour levain and took longer to bulk ferment. Dough required 50 gm more water and was a pretty firm dough.  Baked after the porridge loaves.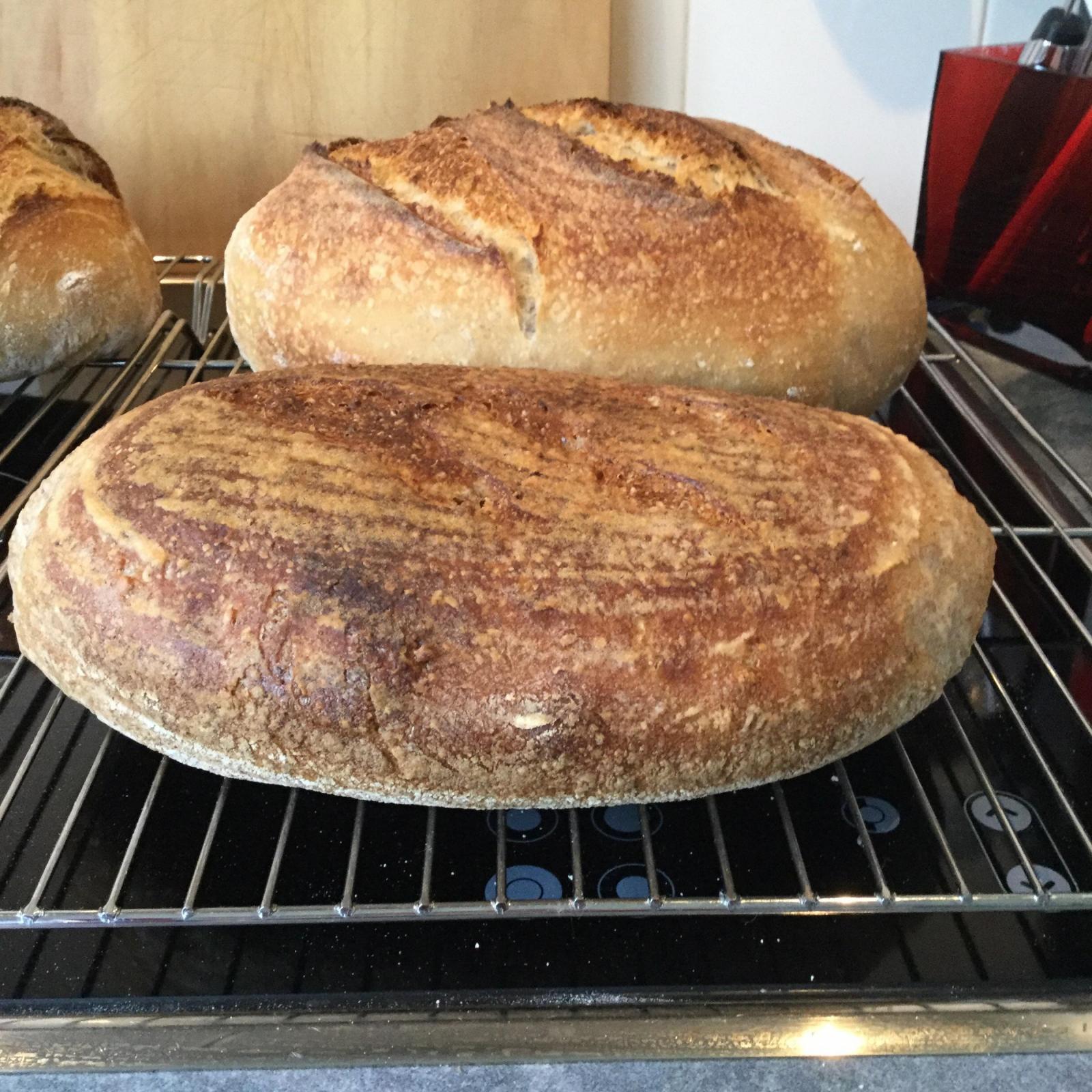 Well, that gave me 2 totally different looking loaves.  Were the porridge loaves over fermented?  they spread and didn't get the oven spring I hoped for! or was dough strength just not enough to support ovenspring?   
 Crumb shot  comparison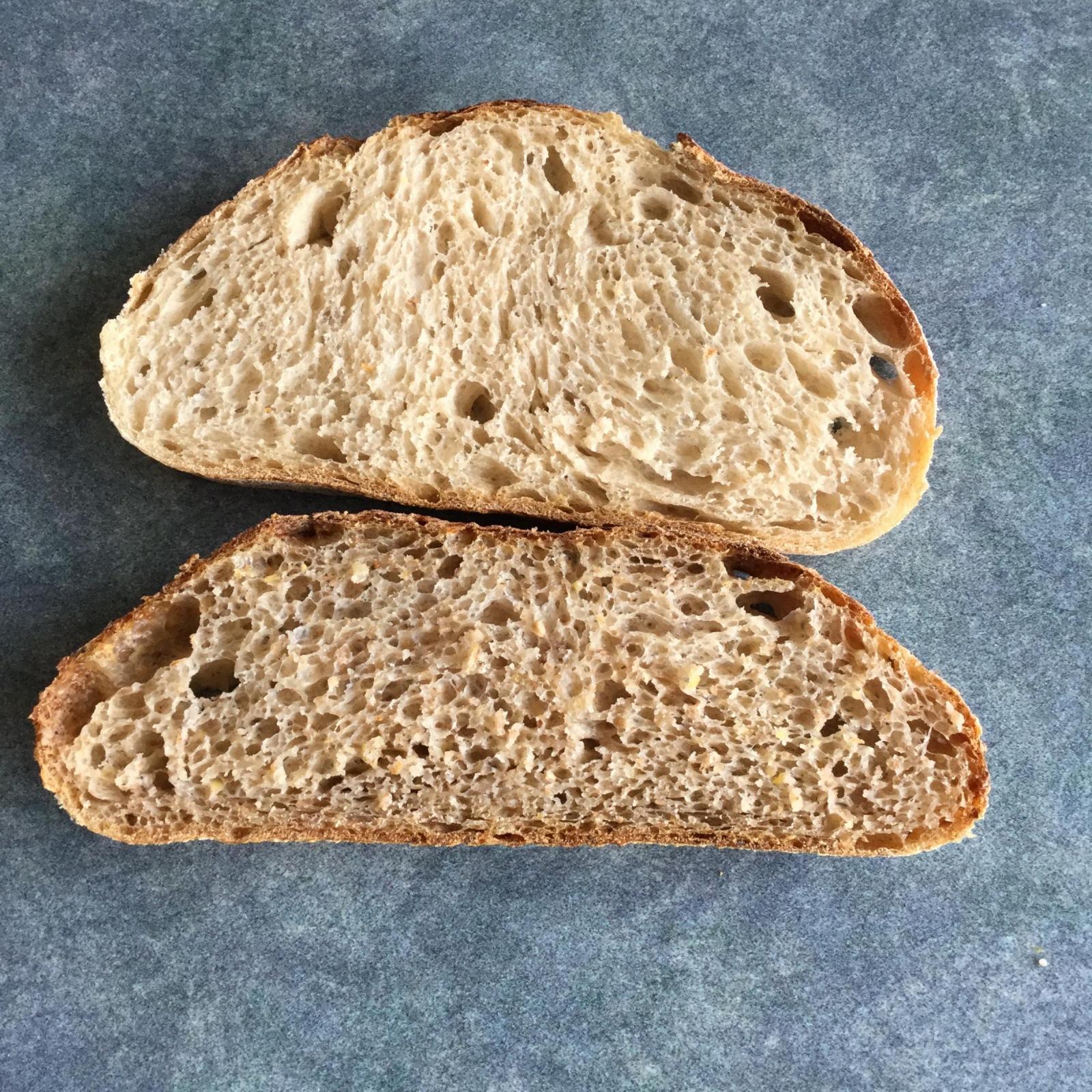 the other two loaves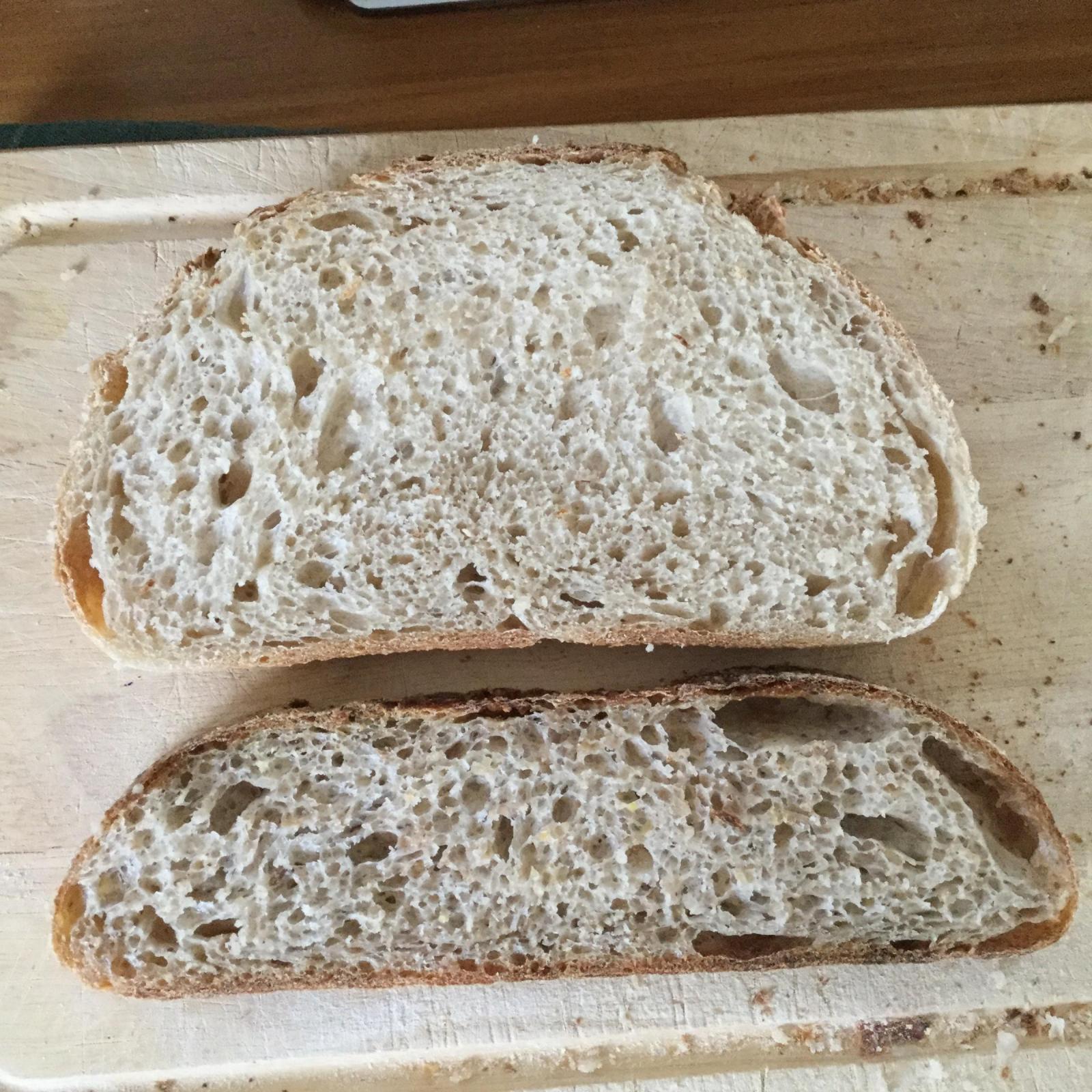 Crumb is good, so I just don't know....... 
Leslie