Solar Eclipse 2017 Bread Challenge - Bread #1
This bread was inspired by a nmygarden comment (Thanks Cathy for your comment!!!!) to my Elderberry and Hokkaido squash bread.
I wanted to be a little bit more innovative with this bread. I knew I need to make a black dough which was kind of a mental reservation for me, but then I accepted this idea and got 20 g of black color made from charcoal.
I wanted to cut the boule parallel to the bottom to get a nice black spot in the middle and yellow corona surrounding that. Finally I decided to make a "traditional" cut but not cut the crust on the bottom and then just open the bread and show the crumb what you see on the video.
The rest was easy - yellow color comes from Hokkaido squash puree, shaping was traditional with small exception that I just wrapped the upper part of the boule with yellow dough, but left the bottom part uncovered so I got picture of first solar eclipse right after putting the dough into banneton.
I think the rest is obvious from the pictures.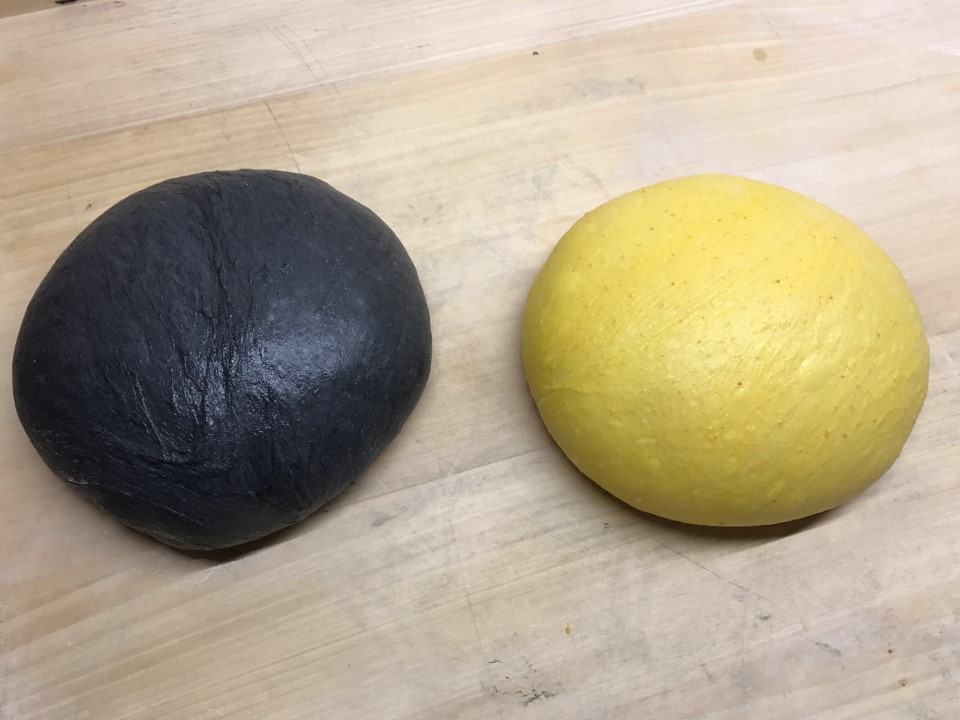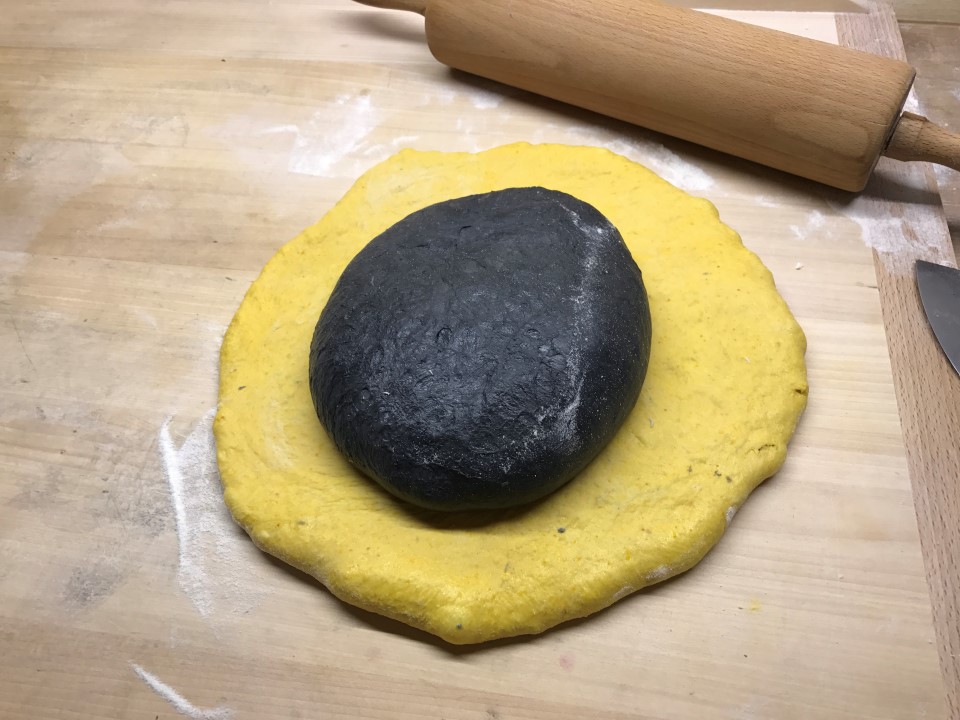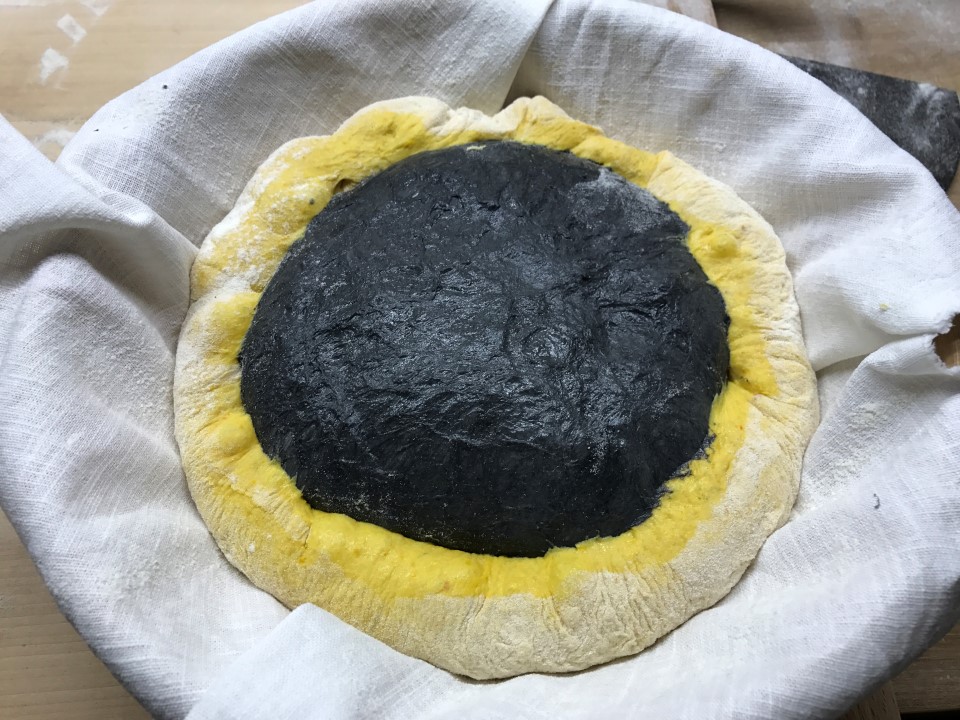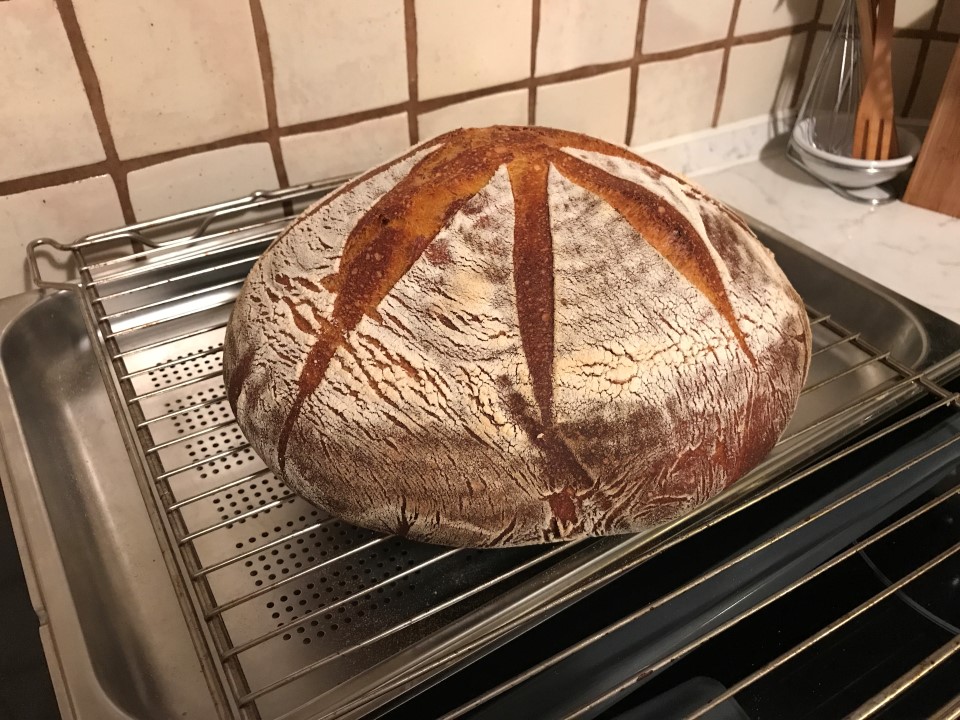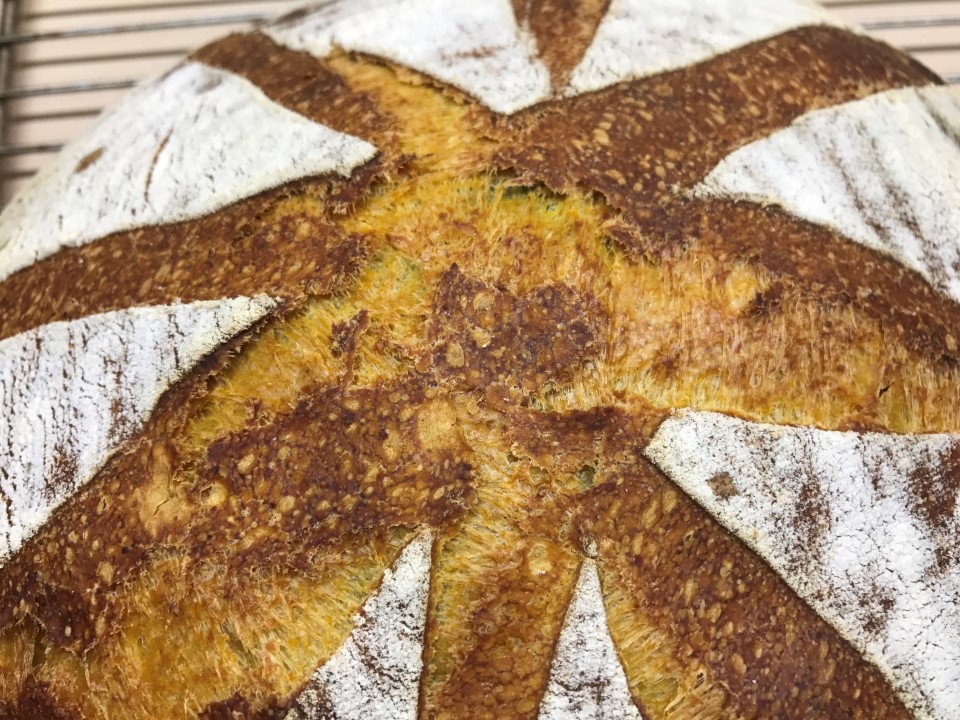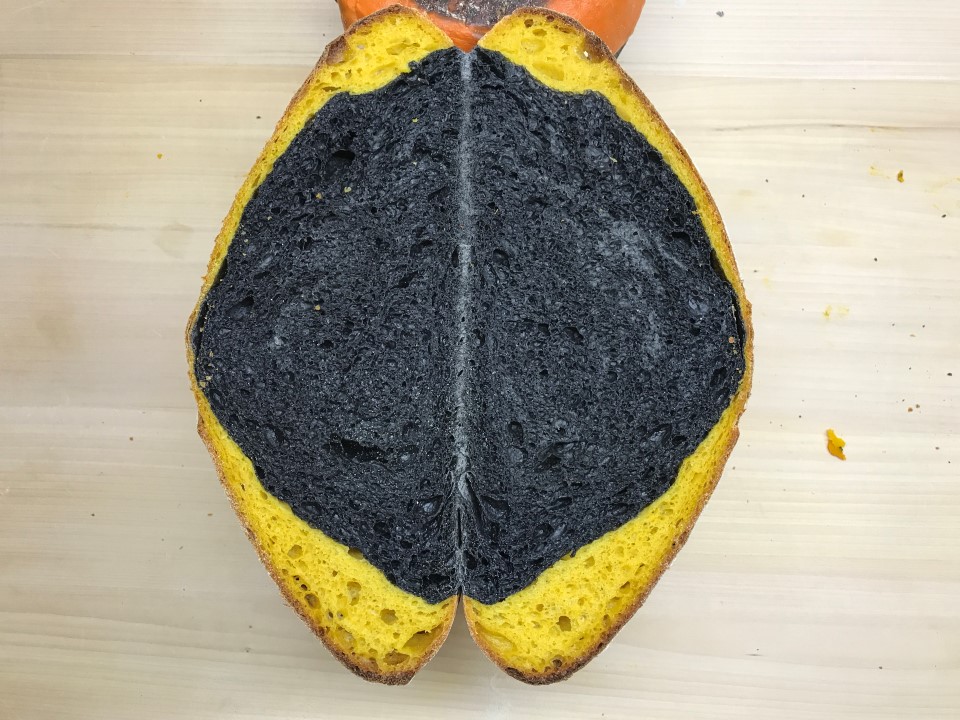 Happy baking!
Joze