Elderberry and Hokkaido Squash Bread
After a long time I decide to experiment with tastes and colors. Right now the elderberry in our vicinity is getting mature and there is abundance of Hokkaido squashes on our home garden. I also decided to coat the bread and dust it with extra flour before scoring it to get some extra effects.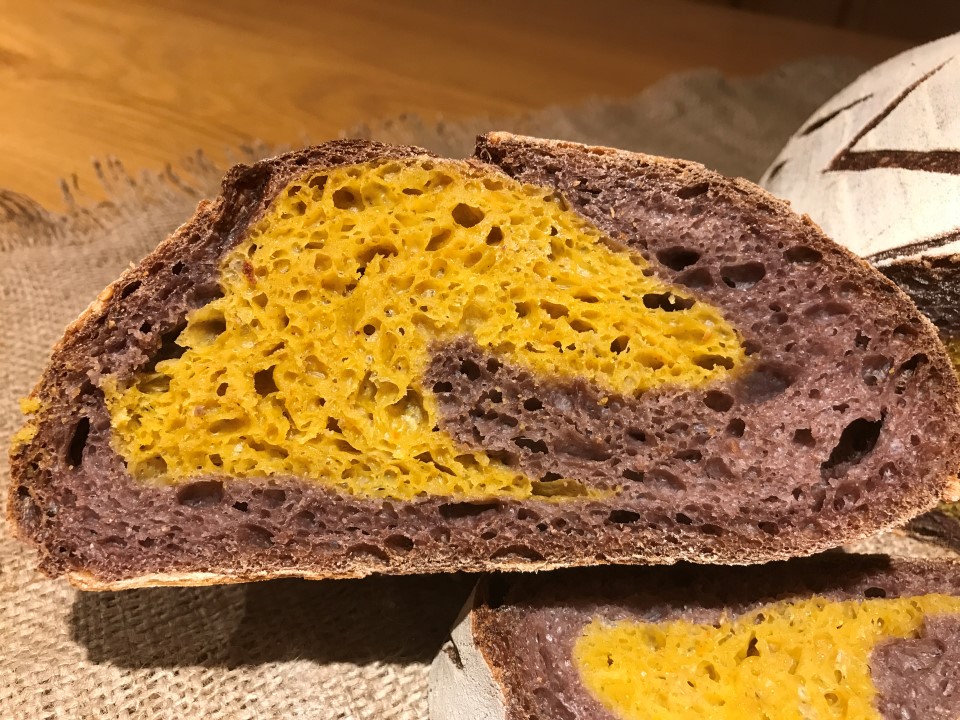 The squash puree was made at home by my usual procedure in a skillet and then pureed. The elderberries were removed from the stem, pureed as well, cooked for a while to get more thick paste. I compensated the sourness of the paste with a little bit of sugar.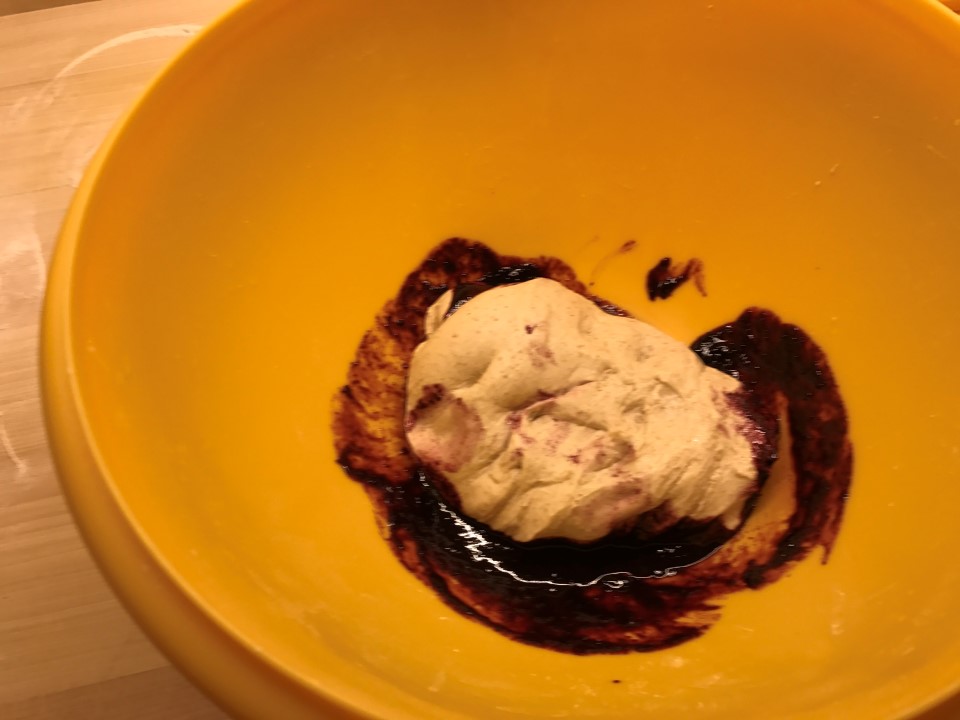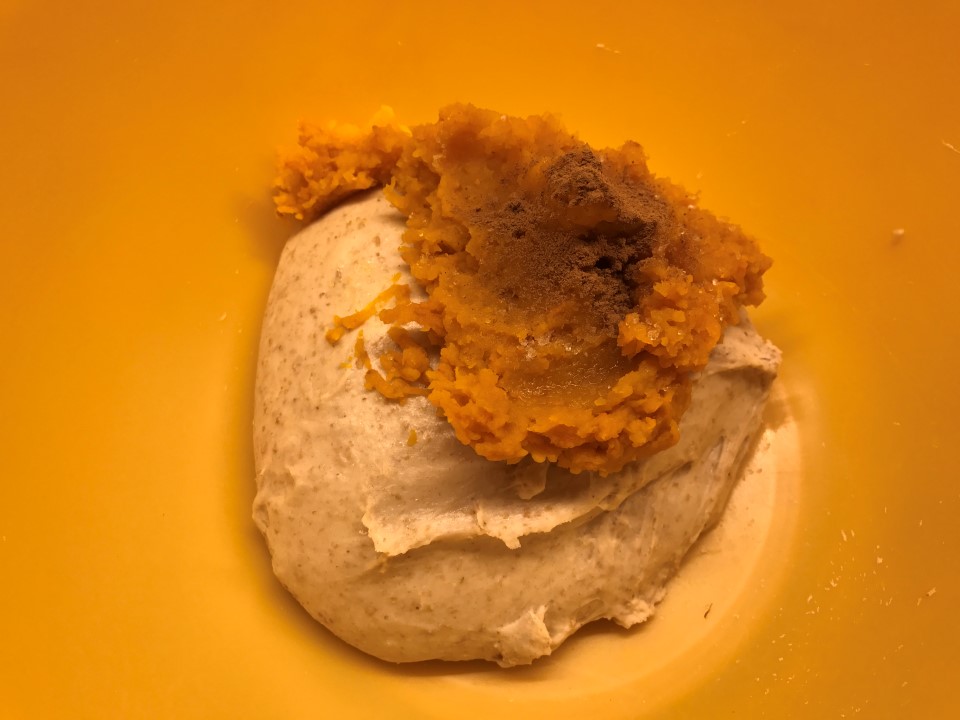 I added the extra ingredients one hour into bulk fermentation. I used a pinch of  cinnamon to season the squash puree.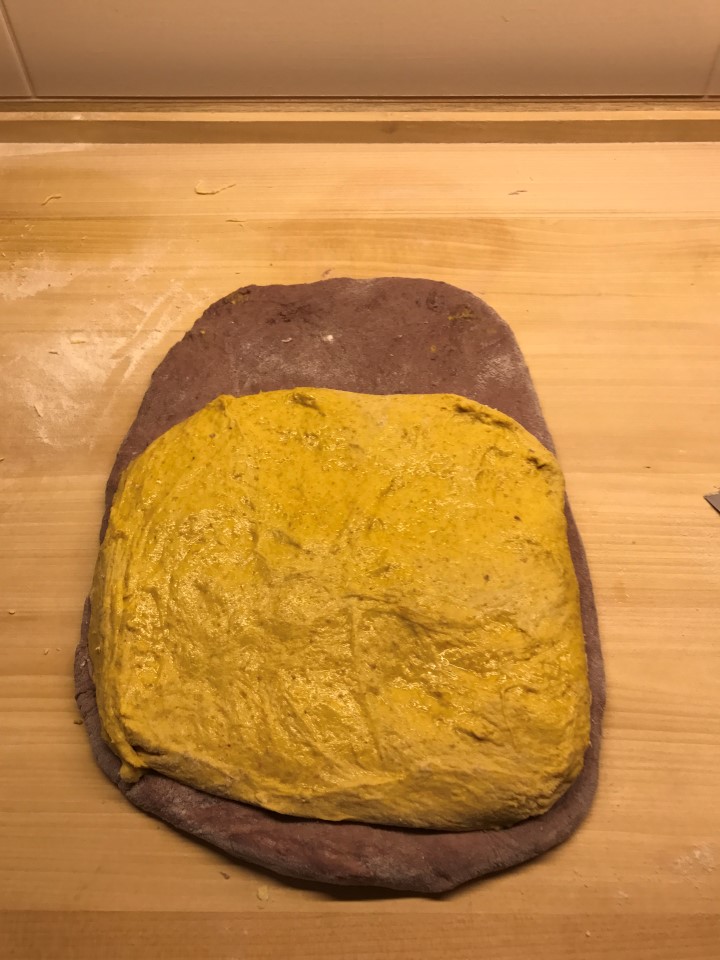 At he end I put the Hokkaido squash dough on top of the elderberries dough and roll it and coat it in a very thin dough made just from flour, water and salt (kind of a pastry dough). Underneath the skin I put some sesame seeds.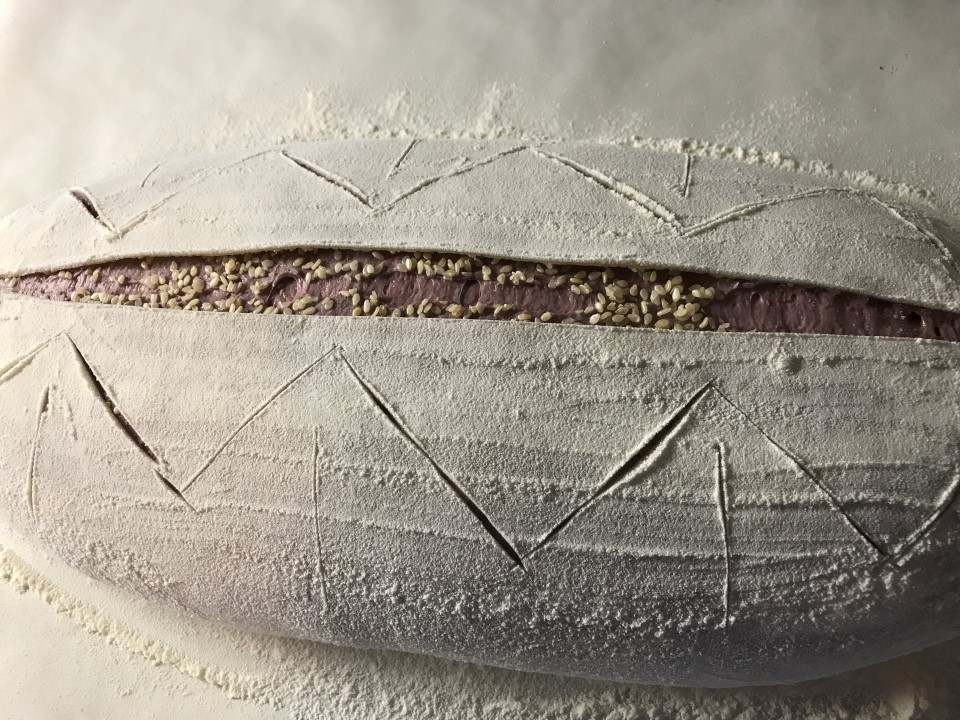 Flour use type 850, initial hydration 65%, with all added stuff estimated final hydration ~75%. Proofed in fridge and baked in a steam oven. I added about 40% (bakers %) of puree, and same amount of elderberry paste.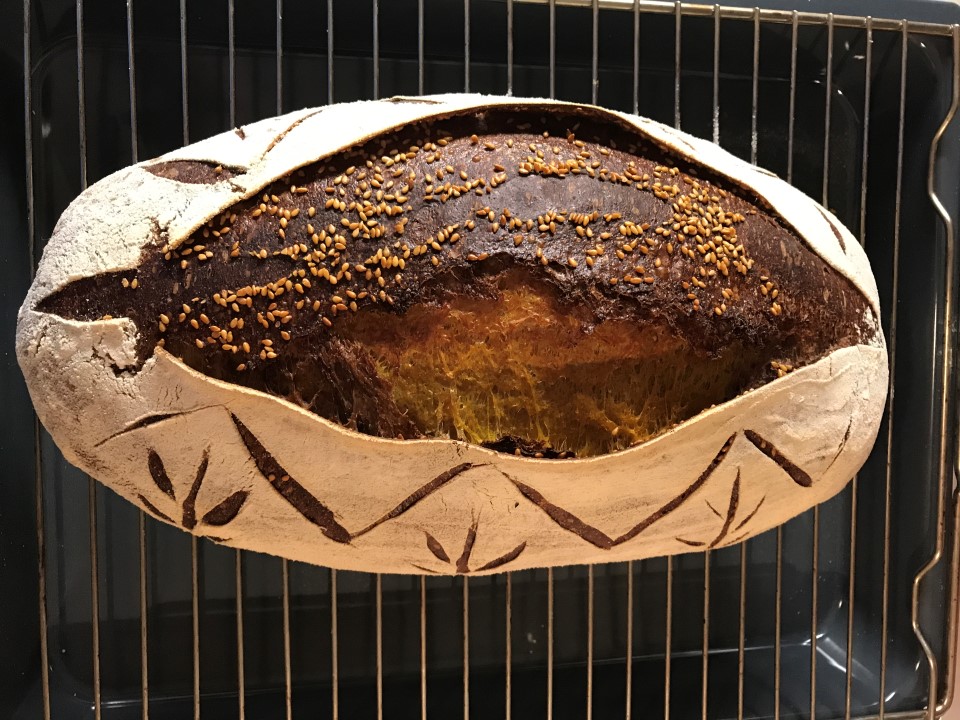 Result: extremely soft bread, with very even porosity, heavenly good. I had to make another batch of this bread a day after for my neighbors as they were so excited because of  so good taste. The rest of the procedure can be seen from the posted pictures..
Happy baking, Joze