How I manage my recipe development / testing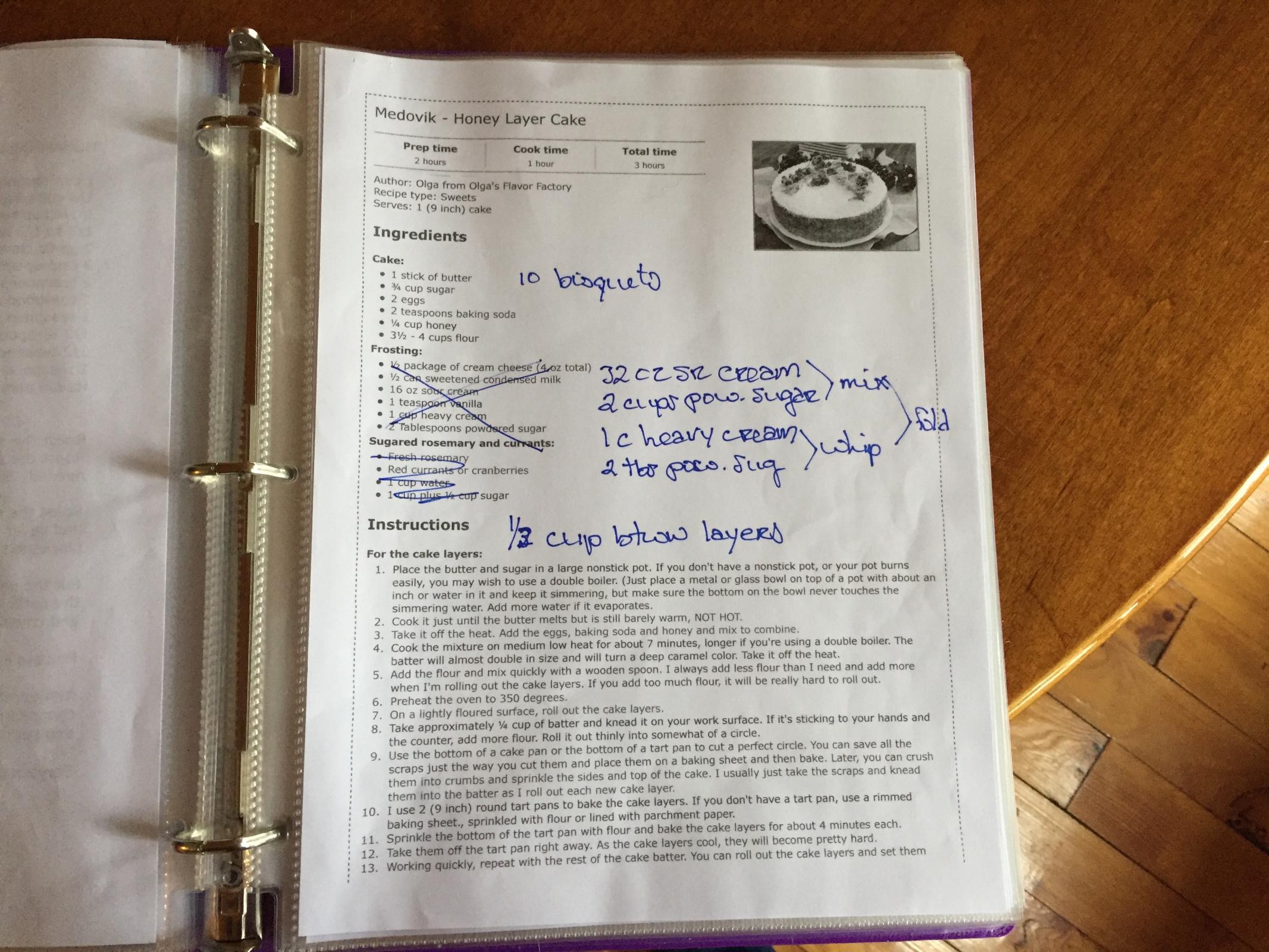 It's taken me about 20 years to figure this out.  Probably longer, but hey, I'm still able to learn, right?
Anyway, I would find or create a recipe, print it out, make my notes along the way, and then promptly loose the pieces of paper with the recipe and notes.  Then I would reprint, try and remember what I'd done....
Then one day not too long ago, I was in Staples buying printer ink - mostly because I was reprinting recipes all of the time - and I happened to walk by the notebooks and an idea started to form.
I got sheet protectors and put my recipe in those.  I'd make my notes and then put the sheets back into the protectors, and they are in a notebook.
I've decided the notebook into 2 sections: "Under Development" and "Tried & True."
I have a Mac, and on it, I have a little program that I love "Mac Gourmet Plus."  Importing recipes from the web has gotten a bit cumbersome because the websites keep changing their formats, which means Mac Gourmet has to update, but they do a good job and are responsive.
Once a recipe makes it to the "Tried & True" side of the notebook, it goes into my recipe program.
Oh, and that recipe for Medovick (Russian Honey Cake) is amazing and I can forward it, or post it on this site, if anyone is interested.
The other thing I do, for bread, is use post-it notes and then save them and stick them on the recipe/method page in a book or the print out, which is now in my nifty notebook.  I write down times and so forth.  Why don't I write all that down on the recipe to begin with?  Because I have various things going at the same time, and sitting out on the counter doing this and that, and the paper with the recipe falls off and gets eaten by my dog, Kippy, whom I have a love/hate relationship with.  (When he eats my recipe print-outs, I really don't love him at all, not even a little bit. But then he looks at me with his brown eyes and brings me a stick or a sock, and then I have to love him again.)
I was reading in the various forums and found a post regarding an app development for bread and I got to thinking, and I decided to share my method.  As I said, I'm slow, but I'm learning!